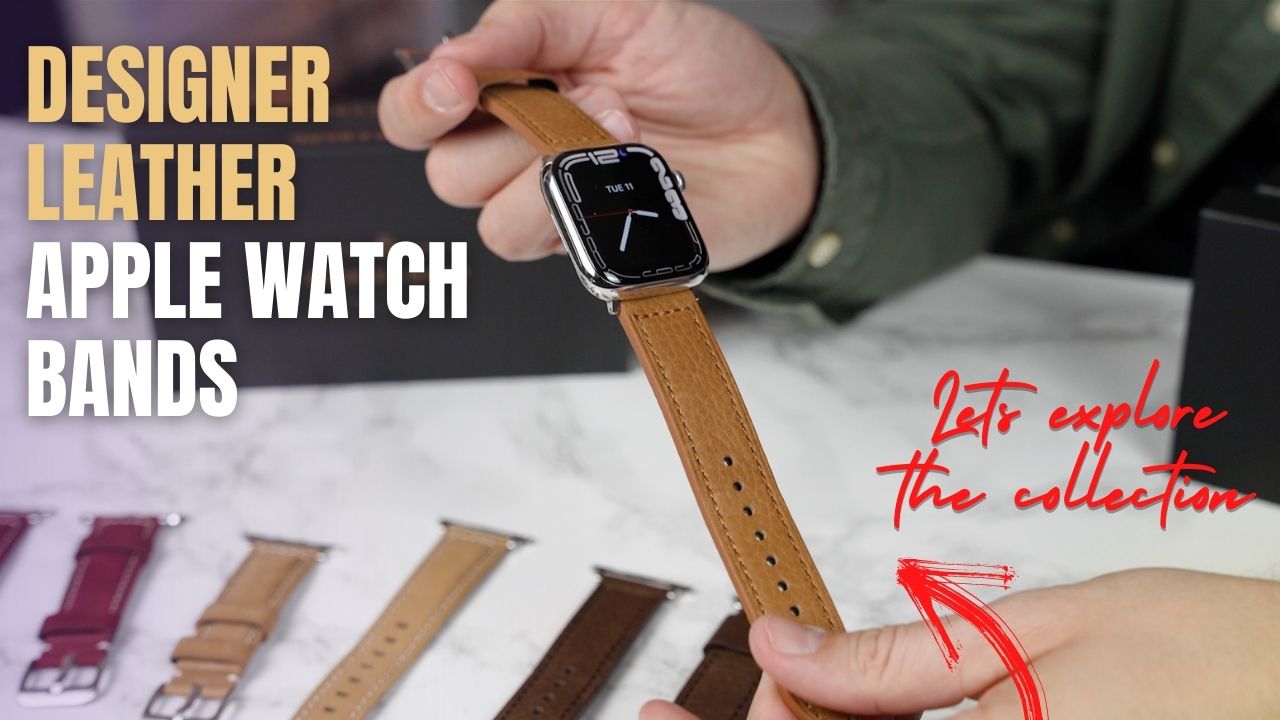 Best Leather Straps for Apple Watch 2022
People often ask us what are the best leather straps for the Apple watch from our collections. To be honest it comes down to what you mostly wear your Apple watch for? (going out, work, working out etc.)
Here is our run down of the Buckle & Band Leather Straps from our premium collections:
1.) Lond Leather Strap - Available in Black, Brown and Khaki.
The Lond collection is a simple luxury strap. Thick by design, durable and beaming with character.
This has been our best selling strap since launch. We recommend this band for work and nights out. 
Click here to view the Lond Collection of straps.
2.) Miam Leather Strap - Available in Brown, Black and Pink
The Miam leather strap is designed to convey a high end luxury appeal, with crocodile style genuine leather. 
This strap looks perfect for nights out and work. It really changes the character of your Apple Watch.
Miam Collection of Leather Watch Straps.
3.) Mila Suede Leather Strap - Red, Brown and Black.
 The Mila Suede collection is a beautifully soft strap. We recommend this one for nights out. due to the nature of suede never wear this to the gym or in the pool to give the band the best protection.
Mila Collection of Leather Apple Watch Straps.