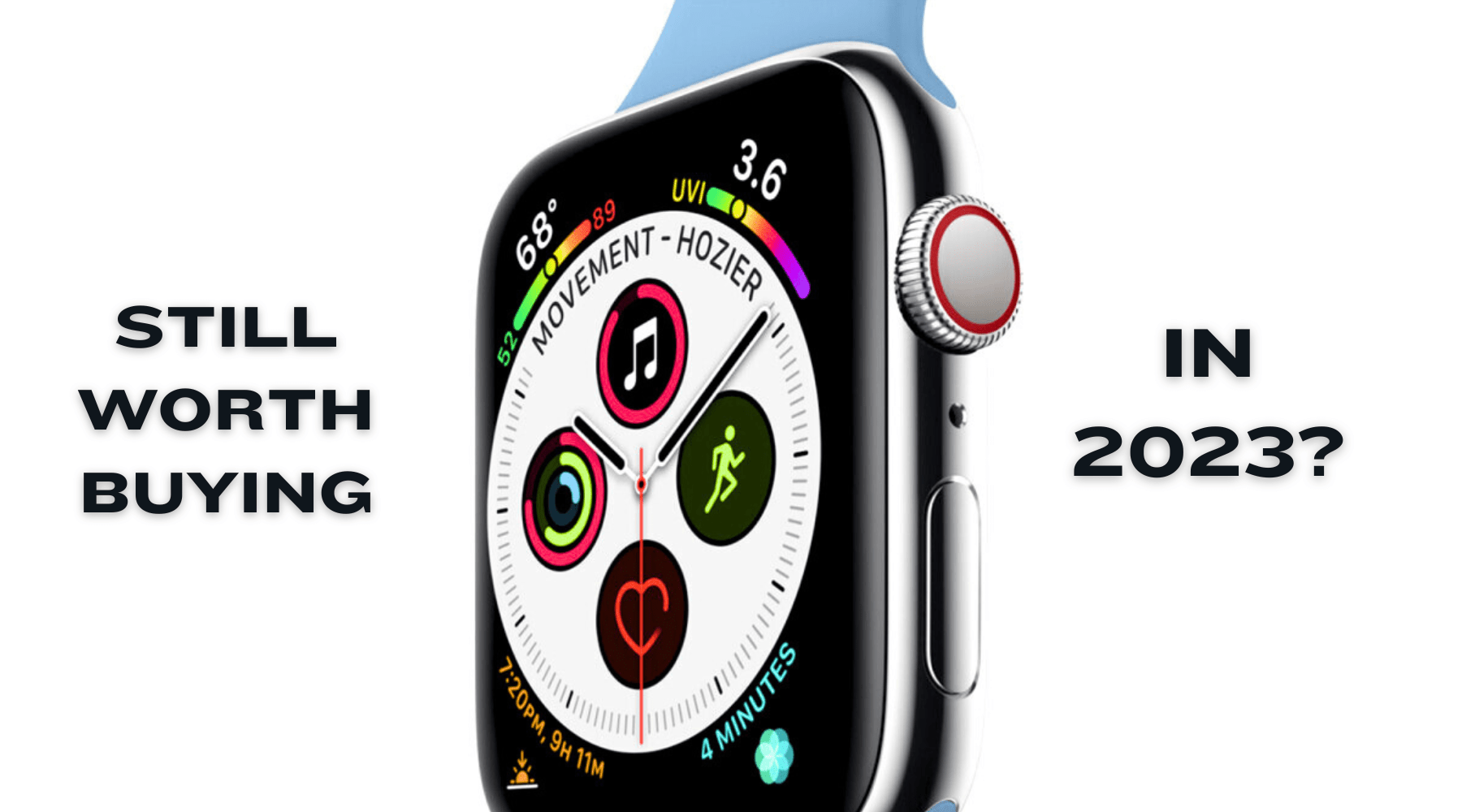 Is the Apple Watch Series 5 Still Worth Buying in 2023?
With recent the announcement of the latest Series 9 Apple Watch, things seem to be constantly moving and ever-changing - Every year brings a brand new smartwatch, seemingly with more and more new features that blow the last models out of the water. With all of these new arrivals and constant upgrades, it can be difficult to decipher which model is the best for you now (especially when there's 9 Series to choose from, plus 2 Ultra models as well!) If that all sounds like an information overload well don't worry! In this blog, we're going to be looking at the Series 5 Apple Watch, what it still has to offer, and ultimately decide if the Apple Watch Series 5 is still worth buying in 2023.
 A Brief History of Time...
The Apple Watch Series 5 was initially released in September of 2019, following in the footsteps of its predecessors and offering that familiar rectangular design and retina display. However, the Series 5 Apple Watch was the first model to introduce Apple's "always on" display, which was a revolution in Apple Watch displays. This meant that the Apple Watch would display things like time, date and other glanceable information on the screen, even when the wearers wrist was down - making for an easier experience as they wouldn't have to raise their wrists or tap the screen in order to see the time.
The Apple Watch series 5 was powered by Apple's (at the time) brand new S5 System in Package (SiP) chip, which offered much faster and more efficient processing than the previous Series 4 model. The Series 5 also came with an ECG (Electrocardiogram) scanner, which allowed users to take an ECG scan and monitor their heart health which was a big step forward for the Apple Watch's ambitions of being a "health partner" and not just a gadget upon the wrist.
The Series 5 also included a compass, which now allowed users to orientate themselves without having to open up their iPhone, as well as better storage options (32Gb) and 18-hours battery life on a single charge! This was a big game changer from previous models, this obviously depends on usage and screen time but is still extremely useful and impressive.
Still worth buying?
 So you're looking for an Apple Watch, there seems to be a billion different series to choose from by now and they all have these fancy features, bells and whistles on them so how do you know which one to go for? It depends on what you're looking for from a smartwatch really. 
 The Apple Watch Series 5 is much cheaper than other series, especially in 2023. Having been initially released back in 2019 (pre-pandemic! That feels like a lifetime ago by now!) So there's been plenty of time for the price to drop. A refurbished Series 5 Apple Watch on Amazon.com goes for less than £200, which is a great price if you're looking for a fitness tracker that can keep score of your workouts, routines and plans. This also includes cellular activity as well, so you can make and receive calls and texts from your Apple Watch.
The Series 5 Apple Watch also features the same dimension connectors, so any straps will fit this Series perfectly. Our range of Buckle and Band luxury genuine leather straps are the perfect companion for the Apple Watch series 5
As well as these, the Apple Watch Series 5 can do all the other basic smartwatch stuff that we know and love. If you're an owner of an iPhone then you can sync your Apple Watch and enjoy all the features that comes with that, enhancing productivity, syncing reminders, appointments, contacts and alarms, as well as your music library (Apple Music, Spotify etc)
While the Series 5 Apple Watch may not be as flashy or advanced as its successors, it's still an incredibly powerful piece of technology with a plethora of features available. If you're looking for a smartwatch for tracking fitness or keeping tabs on your health without breaking the bank account, then the Series 5 will definitely serve you well.
Conclusion
If you're looking for an affordable smartwatch that's got all the standard features, whether it's fitness tracking, health scanners, cellular activity or more, the Apple Watch Series 5 is more than worth buying in 2023. It won't break the bank and it'll provide you with a solid piece of technology that 20 years ago would've seemed like a far-fetched Star Trek concept!
Sure it's not as advanced as something like the most recent Series 9 Apple Watch or the Apple Watch Ultra, but unless you're looking to free-climb the face of a mountain, chances are that you won't need many of the newer features. The Apple Watch Series 5 is more than enough for an average user who just wants to track their health routines.