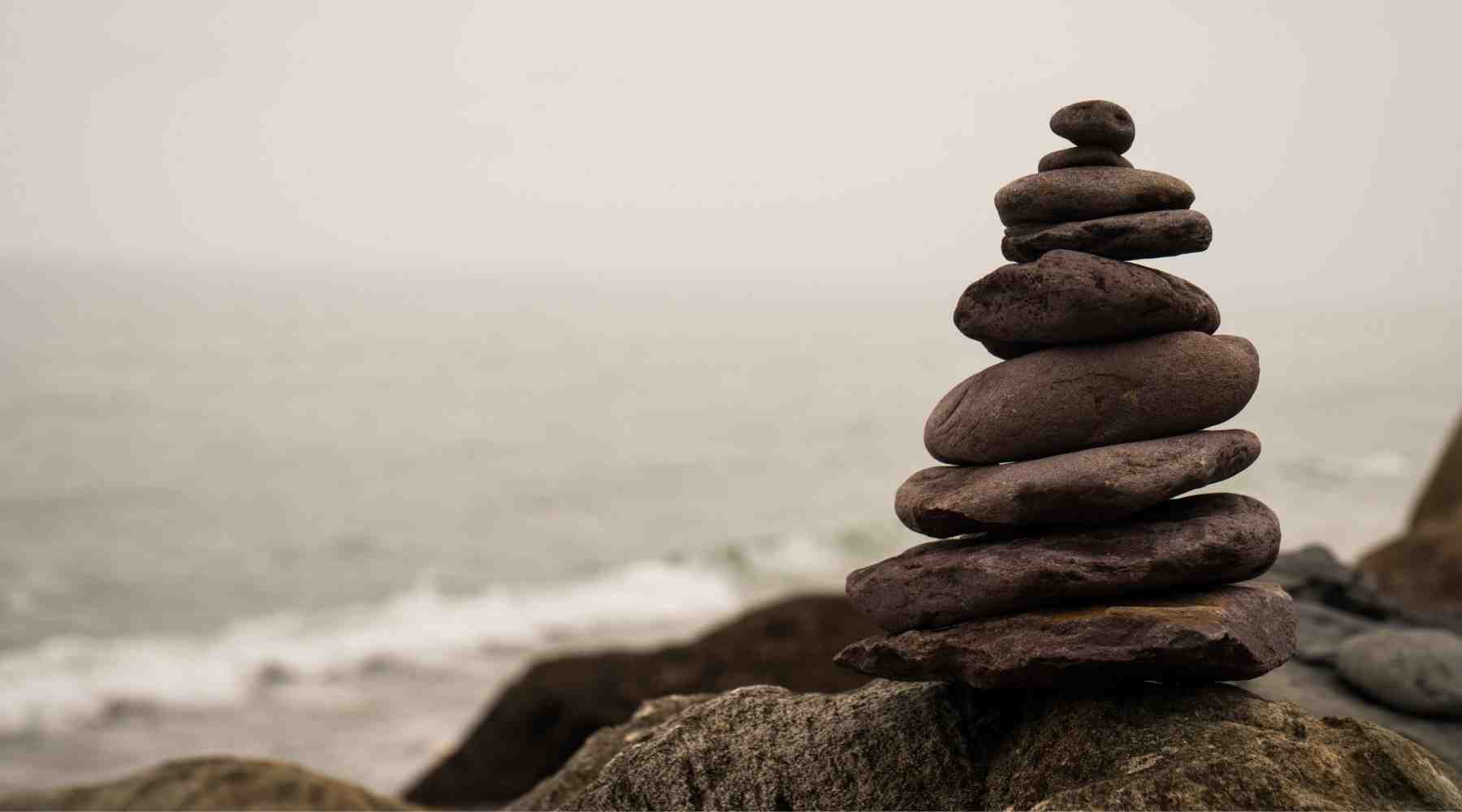 The best 3 productivity apps for the Apple Watch
The If you have an Apple Watch, then you have an amazing device in hand that does more than just tell the time and set reminders. With the massive abundance of apps available, you could use your portable device to improve your daily productivity and give you your moneys worth out of your watch. We've had a look into some of the apps available to maximise productivity, and picked out a few of our favourites. Whether it's to increase productivity, manage a healthier lifestyle and daily routine, organise your day's event, maintain your expenses or all of the above - Here are a few that can benefit your bustling schedule.
Productive - Habit Tracker: Ace your routine!
Productive - Habit Tracker, winner of the Webby Award for Best Mobile Site, now has an Apple Watch app! Productive, a free and easy-to-use tool, helps you instil positive change in your life by setting personal goals, tracking your progress and letting you focus on what makes you happy! Maintain self encouragement by making your routine more interactive and less daunting of a mission, with an elegant user interface that is easy on the eyes and allows you to better visualise your tasks. You can use it in conjunction with your iPhone to use it across both platforms, map out your tasks and then take them along with you on your Apple Watch.
So what does it do?
Habit management allows you to create and maintain new habits, whilst breaking old ones. Whether it's drinking more water, brushing twice a day, exercising more or reading one or two chapters of that book you've been meaning to finish for months now, Productive helps you to visualise these goals and adjust the variables on them. For instance, how many litres of water you drink, how many workouts you complete or how many pats on the back you reward yourself!
Challenges make creating a healthy routine more fun (and competitive?) Complete guided tasks and join other Productive users around the world as you aim to fulfil the challenges over the set timeframe. Maybe you want to achieve a better bedtime routine? Reduce the amount of plastic that you use, or start your mornings in a more positive manner? It's much easier when you have other people to do it with!
Articles offer insights into your progress and motivation from experts in the field. Grow awareness about your choices and the lifestyle you're achieving
Statistics Track your habits and analyse your progress by building chains of completed tasks and perfect days. Start a streak of productivity and keep tabs on how long you've maintained it for (Just don't forget to maintain it!) View your current productivity rate and the percentages of completed tasks against the ones yet to be fulfilled.
Notifications Set up daily reminders and personalise your app to notify you of what tasks you have scheduled for each part of the day. Never fall behind again!
ADHD Assistance Helps you to manage distractions and better deal with ADHD by creating a focused daily routine that better allows you to achieve maximum productivity.
Productive is available as a free app and is supported by in-app purchases. You can upgrade for $3.99 or get a 1 year subscription for $23.99.
Evernote
Evernote is a notes organiser app that allows you to keep track of every little note and reminder you make, from the miniscule to the highly important. Based on iPhone and compatible with the Apple Watch - Combine your notes, to-dos and schedules all together into one easily manageable package that helps to bring them to the forefront of your memory and keep them relevant. Whether you're at home, at work or anywhere in between you can keep a track of what you're doing and take it with you on your wrist with the help of your Apple Watch.
What does it let you do?
Capture Ideas - Create, collect and capture your ideas as searchable notes which can be combined into notebooks, and to-do lists. Clip articles and web pages together for you to read and use later, as well as including different types of content in your notes like text, docs, PDFs, photos, audio and much more! You can use your camera to scan and organize paper documents, business cars, whiteboards and hand-written notes.
Get organised - Manage your to-do lists with tasks: set due dates, reminders and deadlines to make sure that you never fall behind or miss a deadline. Connect Evernote to Google Calendar to bring your schedule and notes together into one platform, and organise your most relevant notes and information on the home dashboard. Create separate notes and notebooks to accommodate things like bills, receipts and invoices and keep them from becoming one big mess of responsibility! Search for anything with Evernote's smart search system that can even find words in images and handwritten notes
Access your notes anywhere - Sync your notes anywhere across your phone, tablet computer or smartwatch. Start your work on one device and continue it on another without missing a single beat with cloud syncing
Everyday life, business and education - Keep a journal to keep your thoughts and goals organised, keep everyone in the loop with shared spaces. Capture your meetings and notes and then share them with your team, bringing more people together and keeping them connected. Keep track of lecture notes, assignments and exams so that you never miss an important date. Create separate notes for each class and keep them individualised to keep track of your different subjects.
Evernote is a free app with in app purchases for extra features such as GB storage of new uploads and access to multiple Google calendar accounts.
Headspace
Last on the list (which in no way means least!) comes Headspace, possibly the highest rated mindfulness and meditation app on the store. In this day and age, mental health is slowly becoming more and more talked about and more awareness is being brought to the tricky subject. As you become more productive in your routine, stress is pretty much unavoidable, however, you need to avoid stress to be more productive...sounds almost paradoxical! With the help of headspace you can manage your stress, regain mindfulness and boost your overall productivity. With daily stories, sessions and advice from experts to help keep you focused and motivated, you'll be achieving inner zen in no time!
You can choose from hundreds of guided meditation sessions, which vary in lengths and allow you to focus on a wide range of subjects and areas such as mindfulness, managing stress and everyday anxieties, sleep, focus and mind/body health. Clearing your head is not an easy task, which is why the app allows you to start off small and easy, with 3-minute daily guided meditation lessons that easily fit into a bustling daily schedule, and allow you to ease into it, slowly building in length as you progress. The lessons are delivered by a calming smooth narrator who gently eases you into a relaxed state, explaining each step and allowing you to discover your own zen state.
The app doesn't just focus on meditation, but sleep as well. There are hundreds of sleep casts designed to help you slowly drift into a more relaxed state before bed and ease you into a restful night's sleep. Calming stories set in mystical locations that differ each night, or audio experiences such as ambient nature recordings in soundscapes, or tranquil sleep music that's designed to get you in the right space for sleep. Then start off your mornings the right way with The wake Up - a short story and video series to help you brighten up your day.
What does it feature?
Guided meditations on subjects like focus, mindfulness, sleep and stress.
Sleep spaces to help you drift off and stay there
Everyday Headspace - daily meditation to help you build a healthy routine and improve your state of mind
SOS Sessions for moments of panic, stress and anxiety
Track your progress and time spent in meditation
Meditate with friends and stay connected throughout your mindfulness journeys 
Having used headspace myself for my own mental struggles as well as sleep problems, I can whole heartedly recommend this App. It offers so much choice and personalisation in terms of which areas you'd like to focus on and improve, you can't go wrong. The sleep spaces really help you to slowly block out the outside world and peacefully drift off into sleep, you don't even realise that you have until you wake up the next day! And now you can sync headspace to your Apple Watch and take it with you wherever you go! 
Headspace is a free app to use, but comes with a premium subscription service which offers more features. 
£9.99 per month
£49.99 per year (that's less than £4.99 a month)
Need a new productive Apple Watch Strap 😉 - Check out the Buckle & Band Collections here:
Apple Watch Straps for workouts