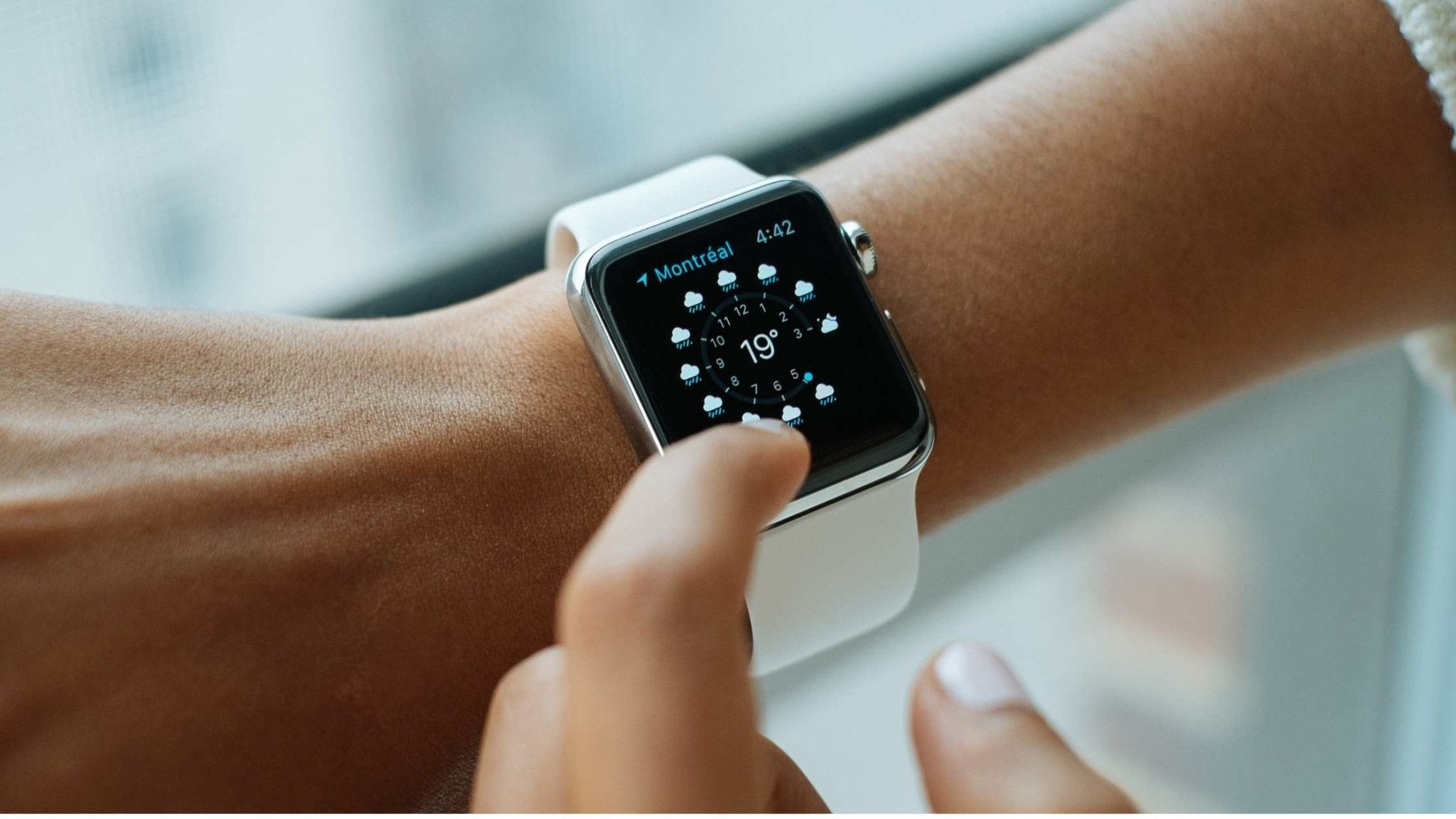 Turn your Apple Watch Series 4-8 into an ULTRA! (Sort of!)
So there's a lot and a LOT of hype surrounding the brand new Apple Watch Ultra at the moment, and who can blame it? It's a super advanced, useful gadget with plenty of features that suit almost every activity. If you haven't been able to get your hands on the Ultra just yet, not to fear! We're going to show you how you can change your Apple Watch Series 4, 5, 6, 7 or even 8 to be as close to the new Apple Watch Ultra as possible! intrigued? Check it out!
So before we get into it, of course you're not going to be able to match your watch with the Apple Watch Ultra point for point, it won't increase the battery life or durability, you not going to be able to jump into a pool and start recording your laps, nor will you be able to take it with you on your next Arctic expedition (There go your weekend plans!) However, we will show you how to achieve a similar layout to the Ultra which will still serve you well if you're embarking on some activities.
One of the main things that people are taken aback by is the new face on the Apple Watch Ultra, with its many functions and features that are all ready to guide and assist you with your next outdoor venture. Well we're going to show you one of the faces that you can get for your Apple Watch Series 4-8 which can match as closely as possible to the Apple Watch Ultra - Features such as backtrack and compass.
How to Ultra-fy your watch face
So the first thing you're going to need to do is create a new face, so hold down on your Apple Watch's homescreen and scroll across until you get the "+" symbol and press to create a new face. Scroll down until you find a face called "info graph" and once you've located that, simply add it to your homescreen. You can actually customise the colours on this watch face to make it feel a lot more personal, we went with the light orange colour to match the face of the new Apple Watch Ultra.
Next up, we're going to change the complications on the watch face so that they match up closer with that of the Ultra. To do so, hold down on the watch face again, hit "edit" and swipe across until you reach the "complications" menu, now we want to try and match the Ultra's face as closely as possible. in the top left corner, we're going to select a compass setting and set it as "elevation" just like with the Ultra. In the top right corner, the Ultra has a UV index, so we're going to select that corner and go to Weather > More > UV Index.

On the bottom left, the Apple Watch Ultra has a timer and this one is actually already set on the current watch face that we have on our Series 4-8 so we don't need to change that one. The bottom right corner also has the same complication as the Ultra and this one is for "activity" Now we've sorted out the corners, but the centre of the face is where things get interesting!
The Ultra has three main complications in the centre of its watch face and those are "Waypoints" "Compass" and "temperature" and i also features the direction that you're facing. So we're going to set the main complication on our watch face to "Compass" and our watch will now tell us which direction we're facing (For example - 203 degrees South West)
For the complication on the right, we're going to select "weather" and then "temperature" so now we have a clear indication of weather and heat from our watch face. As well as showing you your direction, the Ultra also has a second compass complication on its face so we're going to set ours as well. Finally the third complication shown on the Apple Watch Ultra face is the waypoints, allowing you to view different pinned points on your map or workout. These may be well and good for active outdoorsy types, but what if you wanted to find your parked car, or your workplace? Well now you can select your waypoints on your Apple Watch and keep them in a safe place.
And there we have it! Of course it's not the same as having the actual Apple Watch Ultra on your wrist, but it's the next closest thing. The only thing we don't have is the full compass around the outside of the watch face, but if you click on the compass complication then you'll get taken to the compass anyway, along with all its features so it's essentially still the same!
One little difference between the Apple Watch Ultra and the previous models is that the previous don't have the orange action button that the Ultra has, so what we'd recommend doing is maybe changing the complication in the bottom left corner to something like "workout". This will sort of give you an action button like with the Apple Watch Ultra, it won't begin a workout instantly but when pressed, the watch will take you to your workouts page, ready to begin one for you!
Did you find this blog helpful? Which Apple Watch do you currently own, or maybe you own an Ultra already, if so then what do you think of it? Let us know in the comments below and why not check out our Youtube channel?