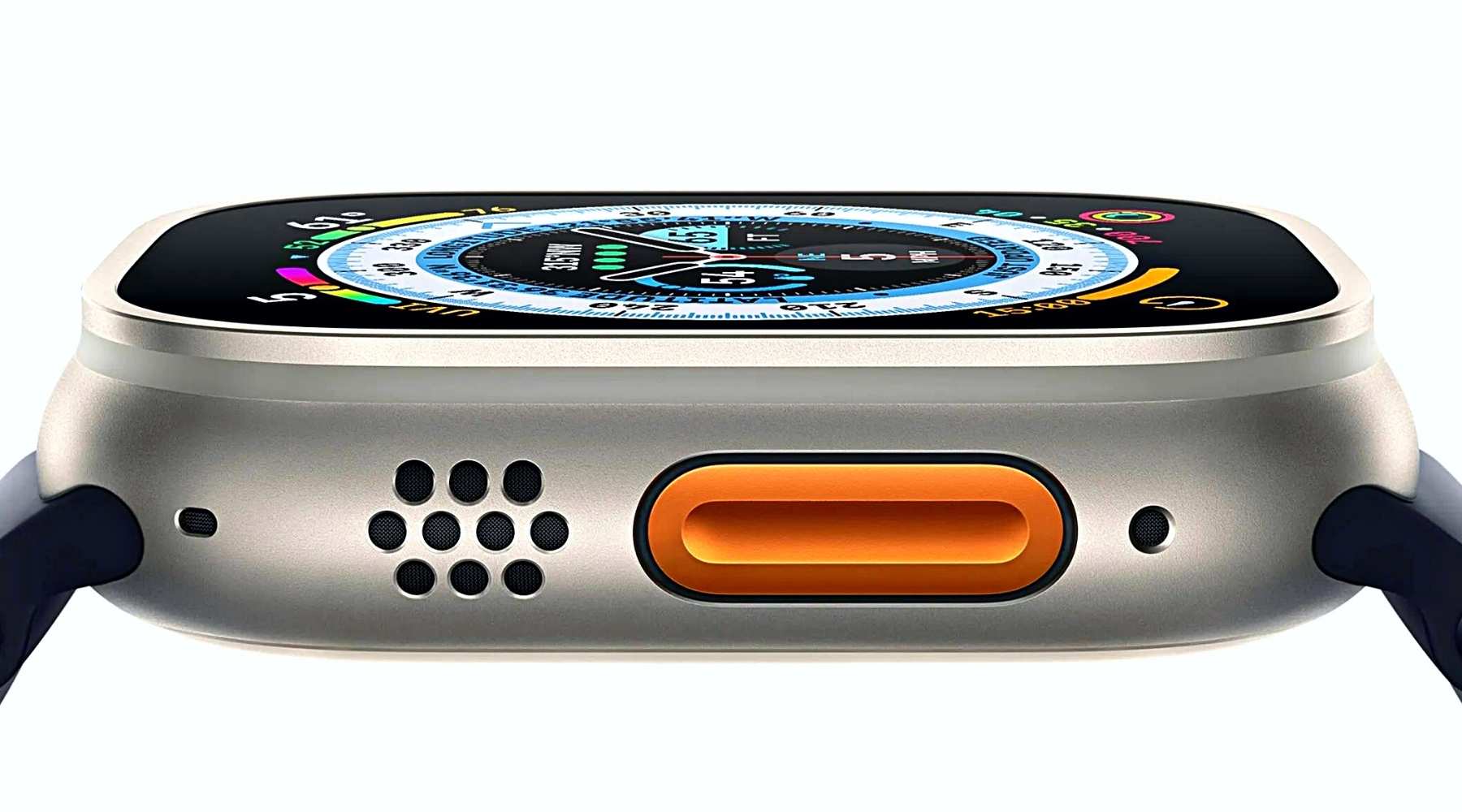 Apple Watch Ultra - What does the Action Button do?
So you've just purchased your fancy new Apple Watch Ultra, and you've noticed that great big orange button on the side. You may be confused, intimidated, maybe even terrified by it, but don't worry! It's there to help. The new action button has a lot of cool and customisable features available, and in the short blog we're going to run through what the orange button can do, and how to set it up so it's just right for you!
We currently have our Apple Watch Ultra set up so that when the action button is pressed, it'll open up the workout screen. You will have to manually press the screen to actually start the workout, but once that's done you can then press the action button again to create a waypoint or workout segment. Say you wanted to stop and maybe talk to someone mid-workout (or just catch your breathe!) Simply press the action button and the side button and the workout will pause, press them both again and the workout shall resume.
 Customisation
So how do you customise what the action button does? For that, you'll have to go to settings and then scroll down until you can see the action button option, click on that and you'll then be able to change what the button does. You can change what action is created by pressing the button from the home screen; we currently have ours set to begin a workout, but you can select from a wide range of options including opening up the stopwatch, set a waypoint, turn on the torch setting or begin a dive if you're an underwater enthusiast. you can even set the Apple Watch Ultra to work alongside your Apple Shortcuts, so if you own a Tesla then you'd be able to open the boot or the hood straight from your Apple Watch!
Next up, you can change what you'd like the button to do for your workouts. You can toggle between the button simply opening up the workout app, or beginning a workout altogether - Not only that, but you can change what kind of workout you'd like it to start. There's lots of options for you to choose from, with varying goals and distances, say every morning you go for a 30 minute walk and want to have it set on your watch; just select it in settings and then the next time you press the action button, it'll automatically begin your 30-minute morning walk.
Emergency features
The action button does have one more trick up its sleeve (or would it be up your sleeve?) If you press and hold on the button for a couple of seconds, it'll bring up the emergency menu which includes Medical ID, Compass Backtrack and Emergency Call options which lets you contact 999 or 911 if you're in the USA. If you keep the action button held down for 5 seconds then it'll activate the Apple Watch Ultra's emergency siren which can be heard from up to 600 feet (182 meters) away! This would be extremely useful in an emergency situation if you needed to alert passers by to your presence, or if you're injured and unable to move yourself.
You can also change the action button's settings from your iPhone as well, just tap into the Apple Watch app, press the action button and you'll have the same settings there!
And that's it! What settings do you have for your action button? Let us know in the comments below and be sure to follow us for more Apple Watch tips and tricks!