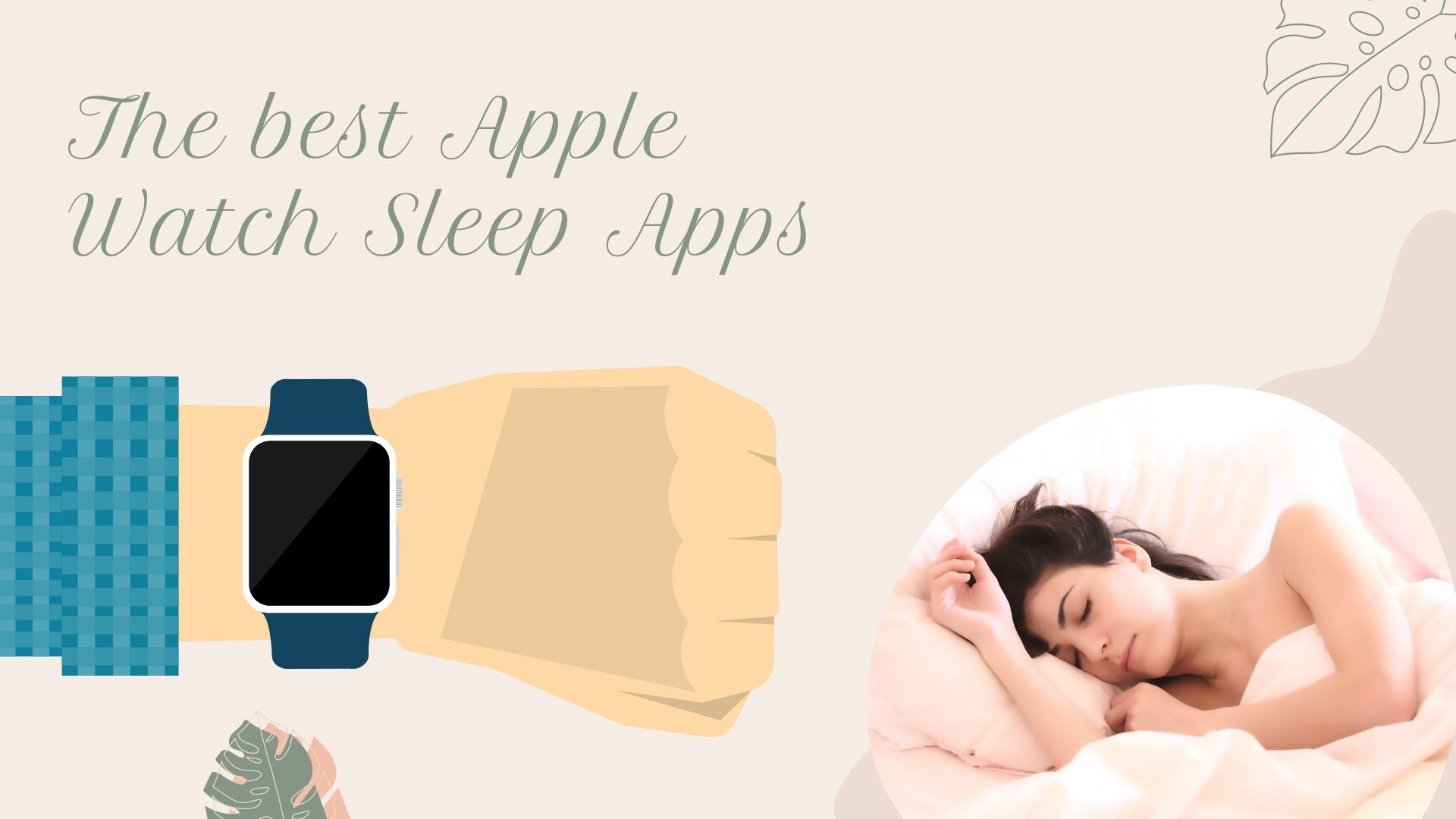 Best Sleep Apps for Apple Watch
Are you familiar with the survey by Philips Global Sleep in 2019 that says over 62% of people are not getting enough sleep, and 67% report that they experience sleep disturbances at least once every night? In fact, your attitude and your daily efficiency highly depends upon the quality of your sleep and your sleeping schedule. However, these statistics can be reduced using our Apple Watch. The Apple Watch sleep settings paired with some great sleeping apps can really help you to get a good nights sleep.

How Does It Work?
Its working is pretty simple, the Apple watch sleep setting turns on during Wind Down. Furthermore, when the sleep setting turns on, the Do Not Disturb setting turns on as well so that the user might not experience any extra disturbance. Before scheduling your sleep time, try to schedule the charging time of your watch as well. Doing so will help you keep track of your sleep time daily without any delay. You could charge your watch before going to bed or after you have had sleep, it is up to you. But the major role for all this is to plan a workable routine for you to replicate every day.

Top Apps for Apple Watch Sleep Settings
There are numerous apps that people can use for setting up a sleep routine. But few applications withstand all other applications due to the features that they provide to their users. Following are some apps that might aid you to keep better track of your sleep:

Best Interface: Pillow:
Pillow has been rated as the best sleep track application among iOS users because of its unique and best features. It enables its users to have plenty of options which further helps them to analyse their sleep.



Rating:
It has a staggering rating of 4.4 stars with over 60000 reviews.
Features:
It includes both automatic and manual sleep tracking.
It includes a detailed report of heart analysis, audio recordings, and sleep reports.
Easiest To Use: Autosleep:
Autosleep provides its users with an option if they like to sleep by wearing the watch or not. If you are not wearing it, just plug it in a charger and if you are wearing it, then you won't have to do anything, the watch will do its job.

Rating:
It has a rating of 4.7 stars with over 45000 reviews.
Features: 
It includes a Sleep Ring Feature that visually tracks your sleep goals.
To score your sleep quality, it analyses your sleeping time, time awake, heart rate, and sleep quality.

Smartest Sleep Tracker: SleepWatch:
The sleepwatch app has artificial intelligence that takes your statistics and provides recommendations to its user for how to improve their sleep. It also has online community access that lets you compare your statistics with other users.
Rating:
It has a rating of 4.7 stars with over 280,000 reviews.
Features:
It has an automatic sync with the Apple Health app.
It has personalised insights that help you work on better habits.

Conclusion:
To conclude, the main purpose of the Apple Watch Sleep Settings is to help its users with the best sleeping routine that they can experience. As sleeping highly influence your daily life performance. Therefore, it is mandatory for you to get the best quality sleep and the apple watches will help you attain it. 
We would recommend trying the built in Apple Watch sleep features before you buy a paid app, but try out the two above, they might really help! 

If you have any ambiguities or concerns about the apple watch, do let us know in the comment section below!


Also if you want a soft silicone band you can wear through the night check out:
Mona Apple Watch Leather and Silicone Strap: