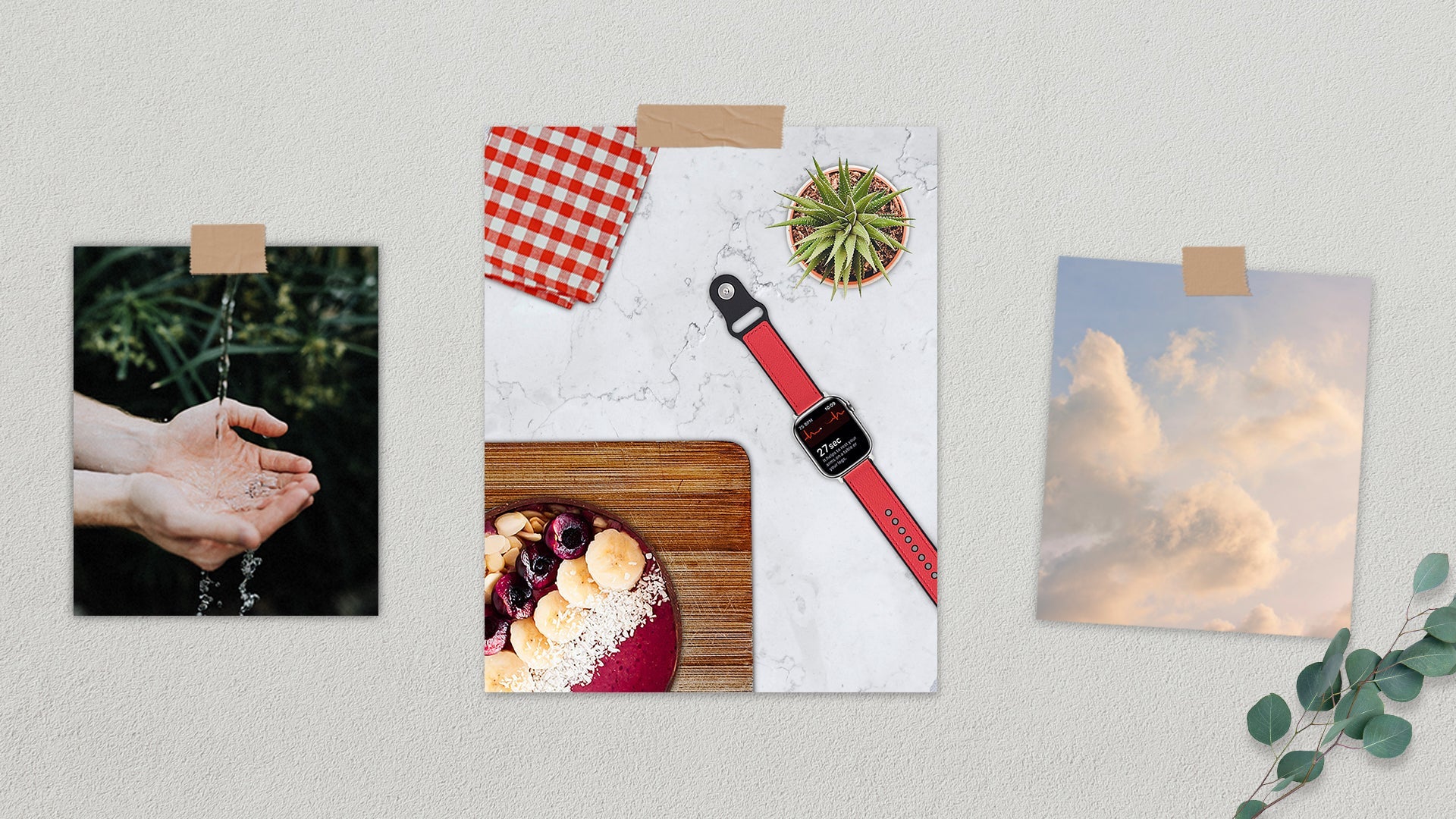 Top 5 Health benefits of the Apple Watch
With today being World Health Day, and the theme of the day being "our planet, our health" we thought we'd go over some of our favourite Apple Watch health features which can help improve your health in 2022.
1) Activity tracking on Apple Watch
While it may seem obvious to some, it's no less important to keep track of just how much exercise you do each day. It's beneficial and critical to your overall health that physical activity is regularly engaged in; with benefits including - Stronger bones, lower stress levels, muscle buildup and better cardiovascular health.
The Apple Watch allows users to not only keep records of their daily activities and exercises, but it allows them to set reminders, goals and track their progress. Without even having to download any of the various fitness apps available, the Apple Watch activity rings help to create the first steps to a more active and healthy daily routine. 
2) Heart rate/rhythm monitoring
An impressive and seemingly important feature of the Apple Watch is the ability to monitor heart rate and rhythm, alerting the wearer to any abnormalities that they should be cautious of. Apple Watch's ECG app has had mixed reviews since its release in 2018, but it has been credited with helping to save lives and alert users to possibly dangerous anomalies.
The app detects Atrial Fibrillation, one of the most common forms of abnormal heart rhythms, via a quick 30-second test. These irregular heartbeats themselves aren't always dangerous, but they can lead to further health complications such as blood clots, strokes and even heart failure. Having any device on your wrist that could potentially detect and notify you about these problems before they arise is definitely a no brainer.
Watch OS6 also checks your heart rate with an automatic heart rate sensor, and will send you an alert if it detects anything abnormal. If you receive a notification about this, it's advised to see a doctor.
3) Fall detection on Apple Watch
The Apple Watch Series 4 was the first to introduce the fall detection feature, when it first dropped (pardon the pun!) not many people took it seriously and related it to the old "I've fallen and can't get up" commercials. However, for people who find mobility to be a struggle or who suffer from limited mobility, this app could be a lifesaver. In some cases, it already has!
The Apple Watch detects if the user has fallen and sounds an alarm, if the watch doesn't sense any movement for a short time or the user doesn't dismiss the notification then the watch notifies emergency services and predesignated emergency contacts for help. As stated before, this features has already helped to save actual lives like in the instance of a 67 year old Norwegian man in 2019. Toralv Østvang got up in the early hours of the night to use the bathroom and fainted, his Apple Watch detected this and that Toralv was unresponsive for one minute. The police were alerted and half an hour later found him unconscious on his bathroom floor, thanks to his Apple Watch they were able to get him medical help before any serious damage was sustained.
4) Stress management
In today's bustling society with everything going on in the world, it's easy to let it all get on top of you and wreak havoc on your mind! However, as many professionals will tell you: your mental health is just as important as your physical health. The Apple Watch has a plethora of applications designed to help you stay calm and de-stress throughout your daily routine, involving meditation, breathing exercises and mindfulness routines. 
Wether you're looking for short 5-minute activities or a more intensive meditative session, apps like Headspace, Breathe and Omvana have you covered with short breathing exercises and relaxing mindfulness sessions designed to help you slow down and bring you back into the present moment. With increasingly more and more people suffering from stress, burnout, depression and anxiety it's apps like these that can do wonders for your health, both physical and mental. Next time you feel yourself slipping into that all-too-familiar rut, open up your Breathe app and let it all wash away with every exhale.
5) Loud Noise alerts
It may not seem as "dangerous" or "serious" as the others, but you only get one set of ears and if you lose your hearing ability, it's not coming back! Most people only seek advice and help for hearing loss once it's already too late for them, this is because hearing loss is normally a gradual process and not always noticeable at the time. Hearing loss usually comes down to a combination of genetic and environmental factors such as loud music or prolonged exposure to noisy surroundings such as building sites or heavy machinery.
Apple hopes to fight back against the very present dangers of hearing loss with its Noise App, a feature for the Apple Watch that detects loud noises (above 90 decibels) and pings the user with a notification about hearing loss. The hope is that it will bring more awareness about the dangers of loud noises and the risk of hearing loss, making more users cautious about noisy environments. 
Looking for a great Apple Watch strap to wear to sleep or for the gym or workouts? Check out our recommendations below:
Mona Silicone and Leather Apple Watch Strap