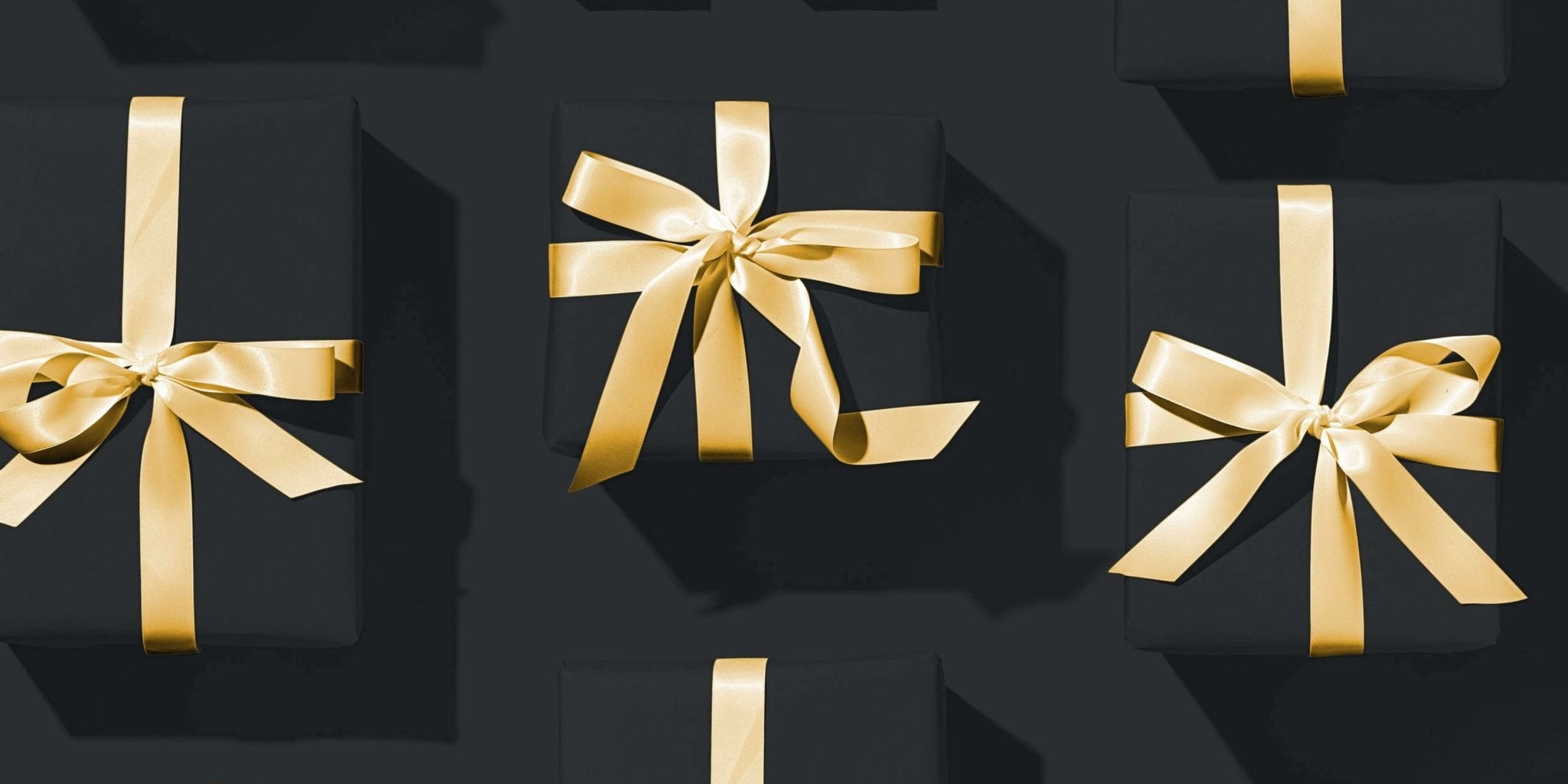 Top 5 Mens Christmas Gift Ideas 2022
With Christmas fast approaching after seemingly creeping up on us, the daunting task of searching for gifts arises once again. Let's face it, men are quite simple creatures: easily entertained and easily distracted. This should make us quite easy to buy for (most are happy with a 6 pack of lager!) But if you're looking for a gift that's a bit more memorable, then look no further than our top 5 gift ideas for men this Christmas!
Armchair Caddy
"Where's the remote?" ah yes, it's an all too familiar sentence in most households, usually followed by the occupants of the living room all standing up in unison and proceeding to turn the entire room upside down, only to find that it had slipped down the side of the couch cushions. And then when you finally do sit down, you have to annoyingly reach over to the table for your cuppa. The Armchair Caddy features a multi-pocketed design that fits right over your couch's armrest and allows you to store anything you need, ready for easy access when needed. It also features a level tray to place your cuppa onto, so it's always within arms reach!
K9 Dog Ball Launcher
Dogs are mans best friend, it's a saying as old as time itself. So obviously we have to keep them active, entertained and wagging that tail right? Well the K9 Dog Ball Launcher might just be the perfect gift for the man and the mutt! We've all seen those tennis ball-launching sticks available for dogs, heck, they're sold in most pet stores and even some discount stores too. While they are good for catapulting projectiles over long distances, much to your excited dog's entertainment, they often result in a very sore arm and shoulder after a throwing session. Unfortunately dogs don't understand the concept of repetitive strain injury, but we do!
With the K9 Dog Ball Launcher, all you'll have to do is simply point and shoot - your dog will do the rest. The launcher features a spring loaded action that is pulled back and locked in place, when you're ready to send your doggo on his retrieval mission, just pull the trigger and watch them go! No sore joints from repeated throwing motions and no having to carry the launcher in your hands as it comes with a handy strap, so it'll slip over your shoulder when you're ready to head home. Maybe just be careful walking round with a gun shaped, projectile launching device strapped around you (especially our American readers!)
Malt Whiskey Tasting Selection
What comes to mind when you hear the phrase "distinguished gentleman"? a three-piece suit? Dapper haircut and a Rolls Royce? Well... I'm sure a lot of guys wouldn't mind a Royce, but it's not exactly in the "affordable" range of gifts (Unless you're Elon Musk!) Well you can still plan out your pilgrimage to distinguished glory whilst enjoying a good glass of malt whiskey, and this malt whiskey tasting selection from John Lewis is your perfect companion!
 Containing three single malt whiskeys, each 5cl, this is the perfect gift for anyone looking to give off a dapper vibe this Christmas. The set includes 10-year old Jura, Glengoyne and Tomatin Legacy Scotch whiskies, a gorgeous tasting glass, a guide on how to appreciate the complex flavours of each unique whiskey and a set of granite whiskey stones which, after being stored in the freezer, will cool your drink without diluting it! All you need now is an armchair, a satin dressing gown, a Cuban cigar and you're all set for your jump to the upper echelons of distinguished gentlemanship!
Personalised iPhone and Accessories Charging Stand
With all the high-tech gadgets available these days, it's easy to lose track of charge. Leaving the house with a fully charged phone, only to realise that your wireless headphones have next to no charge left, it's a familiar scenario that a lot of us have been through and it seems that the more technology you have, the more complex the charging process gets! Trying to find USB plug adapters so that you have enough plugs to charge your growing collection of gadgets can be stressful, but with this personalised iPhone and Apple accessories charging stand you can fully charge all your Apple products in one place!
This simple, wooden and ergonomic design acts as a stand/holding spot for your iPhone, Airpods and Apple Watch whilst providing a space to charge them all at once. It includes a personalised signature etched in the wood and you can even include a gift message on the back as well. You can also pick the colour of the leather patch in the tray which holds your Airpods (or even go with no leather, if you're looking to be vegan friendly!) Or if you don't own airpods then it'll fit any little bits of jewellery, rings, cufflinks, breath mints, leftover M&Ms or whatever you fancy really!
Buckle and Band Leather Apple Watch Strap
Once you or your significant other has charged their Apple Watch on the fancy charging station, why not give it a makeover with one of our luxury leather straps? We have a wide range of luxury straps which fit every series of Apple Watch and they look great! Whether you're going to the gym for a workout/swim or going out for a fancy dinner, or even just lounging around the house, eating leftover Quality Street chocolates from the tin; we're bound to have a strap that'll suit your mood!
What do you think? Did any of these gifts tickle your fancy? What will you be getting for Christmas? Let us know in the comments below and have a read of our other blogs!