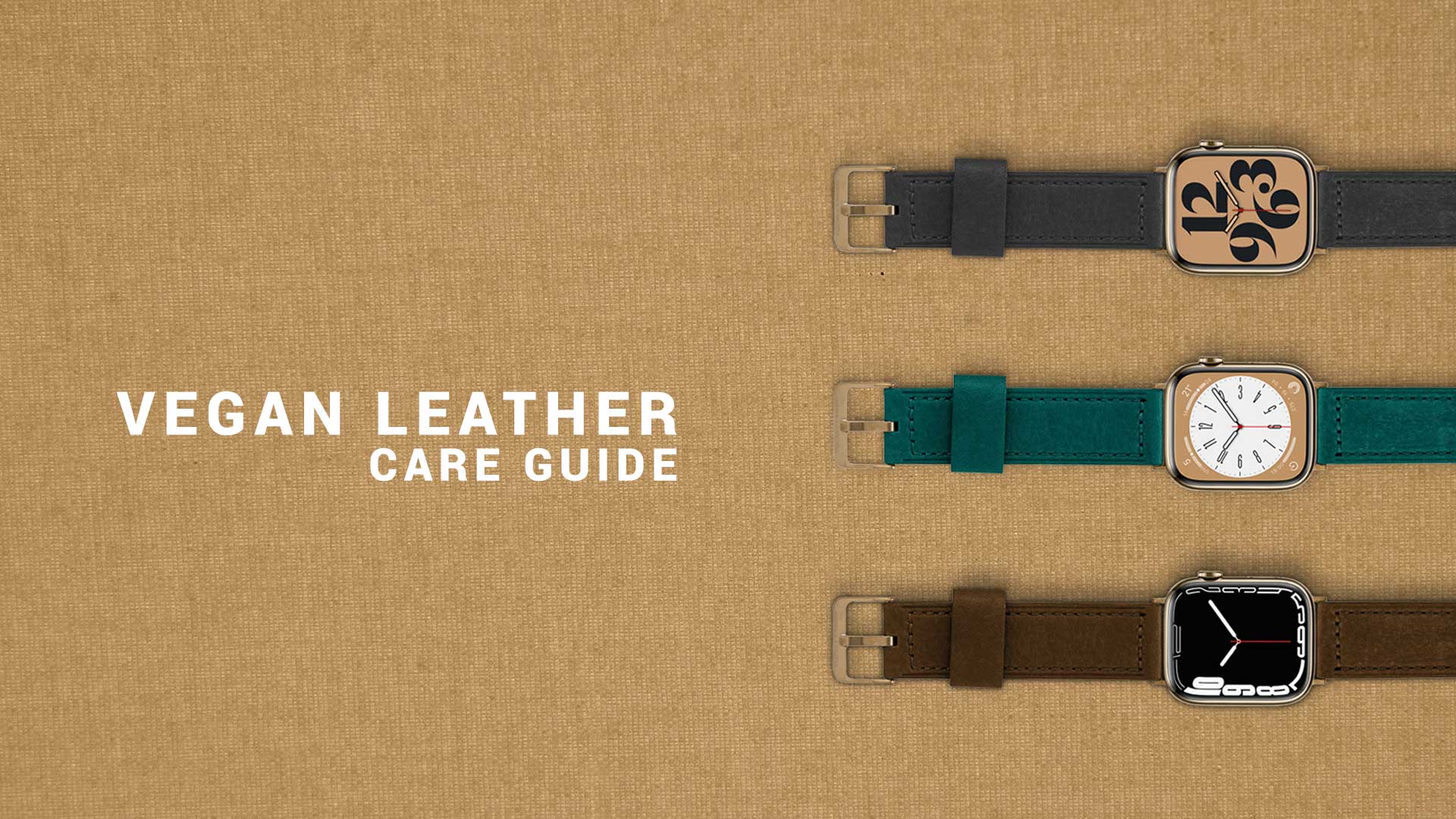 How to clean your Vegan Leather Apple Watch Straps
Thank you so much for choosing Buckle & Band for your new vegan leather Apple watch strap. We've designed a collection of straps that beautifully mimic the aesthetics of genuine leather, however our vegan straps are vegan friendly and made from microfibres. To keep them looking great, follow our car guide below.
Cleaning your vegan leather Apple Watch straps is important to keep them looking fresh and to extend their lifespan. Here is a simple guide on how to do it:
Begin by removing the straps from your Apple Watch. To do this, press the release buttons on the back of the watch to remove the straps.

Next, mix a small amount of mild soap with lukewarm water in a bowl. Dip a soft, lint-free cloth into the mixture and wring out the excess liquid. Always avoid alcohol wipes or cleaning products.

Gently wipe the straps with the damp cloth, making sure to get into all the crevices and corners. Avoid using too much water, as this can cause the straps to become too wet and take longer to dry.

Once you have cleaned the straps, use a dry cloth to wipe away any excess soap and water.

Allow the straps to air dry completely before reattaching them to your Apple Watch. Do not dry the straps with a hair dryer or other heat source, as this can damage the material.

If your straps are particularly dirty or if you want to deep clean them, you can use a soft-bristled toothbrush to scrub away any stubborn dirt or stains. Be sure to use gentle, circular motions and avoid applying too much pressure.
By following these simple steps, you can keep your Buckle and Band vegan leather Apple Watch straps, laptop cases or wallets looking clean and fresh. 
What is Microfibre Leather and what is it made of?
Microfibre leather is the abbreviation of microfibre polyurethane synthetic (faux) leather. It is the highest grade of artificial leather, and due to its remarkable performance, microfibre leather is known as the best real leather alternative. (most people can't even tell the difference.) Very similar to the Vegan leather seats inside a Tesla.
Microfibre leather belongs to the a 3rd generation of artificial leather, and its structure is very similar to genuine leather. We make ours from bamboo and polyurethane resins which actually look like real leather. 
Looking for our vegan products? Click below: