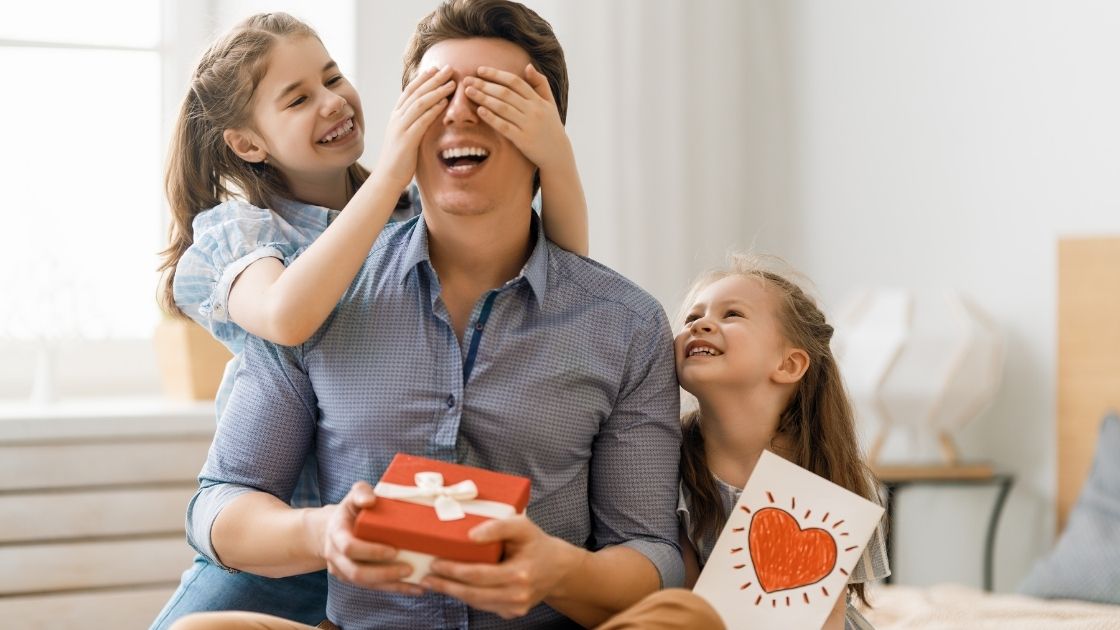 Father's day 2022 Gift Ideas
With father's day fast approaching and lots of choices for gift ideas, it can be a bit exhausting trying to think of the perfect gift for dad. Ran out of quirky "best dad ever" T-shirts or tea mugs with a not-so-smart pun on them? Not to worry, we've compiled a list of some of our top picks for great father's day gift ideas! Whether he's a tech guy, a foodie or an enjoyer of the occasional pint, we're sure to have something that'll float his boat.
Shavekit - 
Lots of men require a regular shave, sometimes even twice a week! With that said, it can be quite easy to zoom through a pack of razors without realising. Before you know it, you're fresh out of razors and your lower face is starting to resemble a pine forest! If your dad is a keen trimmer of facial hair, then why not gift him a subscription to shavekit? They're a UK based subscription company who specialise in shaving equipment and wash accessories. Simply select which razor you'd like and how often you want to be re-stocked, and then every few months you'll be sent some fresh razor slips, facial wash and post-shave moisturiser in the post. No need to keep adding it to the shopping list, only to forget it again later; Shavekit has your back! 
If you're based in the USA, then a good alternative would be Manscaped - no doubt you've already heard of them by now, and for good reason! They've appeared on countless podcasts and Youtube endorsements, used by millions to take care of their nethers. If your dad is looking for something to sharpen him up and achieve that full dapper look then you should definitely look into s subscription shave box!
Coffee - 
Being a dad is hard work! On top of that, being the best dad in the world is a 24/7 job! Nothing helps to prepare you for a full day of work like a good old cup of coffee. Many guys like the classic instant coffee granules, they're easy to make and pretty simple/affordable, but the real coffee takes time and patience. If your dad is a fan of the bitter brown stuff, then why not get him a coffee hamper, full of different blends of coffee beans and complete with his very own cafetière so he can feel like he's on the sunny balcony of a villa somewhere in Italy. Here's one we found from Bunches.co.uk - Click Here 
Complete with 2 different bags of Brazilian and Honduras coffee beans, a serving spoon, a cafetière, a pack of shortbread biscuits and an 85% dark chocolate bar to top it all off. It's nothing but pure class that would impress even the simplest of coffee drinkers! If your dad is someone who enjoys his morning cup of coffee, why not get him the gift that won't leave a bitter taste in his mouth? (Well...sort of...)
Home beer brewing - 
There aren't many dads who don't like beer, especially after raising however many children for however many years! Nothing helps a dad wind down after a hard day of dad-business than a nice cold pint. If you're looking for a good gift for a barman father, then why not give him the chance to brew his very own pints? Now the power of fermentation rests entirely within his hands, from the comfort of his own home, he'll be able to produce his very own brew for him and his friends to enjoy (and maybe you too, if you're lucky!) There are plenty available online that'll tickle his fancy; whether he's a lager, ale, stout or cider guy there'll definitely be a choice that'll make it a very "hoppy" father's day for him. Here's a DIY IPA kit from esteemed beer and ale brewing company Brewdog - Click Here
Craft Beer Sets - 
Maybe your dad's more of a beer drinker than a maker, much easier! Why not treat him to a craft beer set, full of different and unique beer selections that he'll enjoy? Many established companies like Beavertown offer some great sets including this GIFT SET which includes a pint glass, and 3 of Beavertown's well known and well loved IPAs. The Beerhunter website has endless choices of hops-related gifts for father's day, including plenty of gift sets that he'll love, saving you lots of time and hassle!
Day-out experiences - 
If you're looking to get your dad a gift with a bit more oomph then you should definitely look into some "day out" experiences. There's loads of choices for days out that you and your dad will love; whether he's into supercars, tanks, helicopters, planes, wine, cocktails etc there's guaranteed to be something that he'll love. You can drive some super fast sports cars around a racetrack, drive a real life tank, ride in a hot-air balloon or fly in a helicopter (you can even fly as a  passenger in a real WWII Spitfire, one of only 53 airborne Spitfires left in the world!) Depending on your budget, there's bound to be an experience that your dad will love and enjoy
Apple Watch Band - 
Last, but most certainly not least; If your dad has been looking for a fancy new strap for his Apple Watch, then why not get him a brand new leather strap from Buckle and Band. We have a wide range of genuine leather and suede leather straps that are bound to grab his attention. Whether he likes to hit the gym, or keep it classy with some cocktails, he'll be strapped for choice!
Have a browse of our full range of luxury leather straps HERE
If your dad's more of a tech-guy, then feel free to check out our other Father's Day gift blog HERE for more tech-based gift ideas! Either way, we hope you and your dad have a great Father's Day!