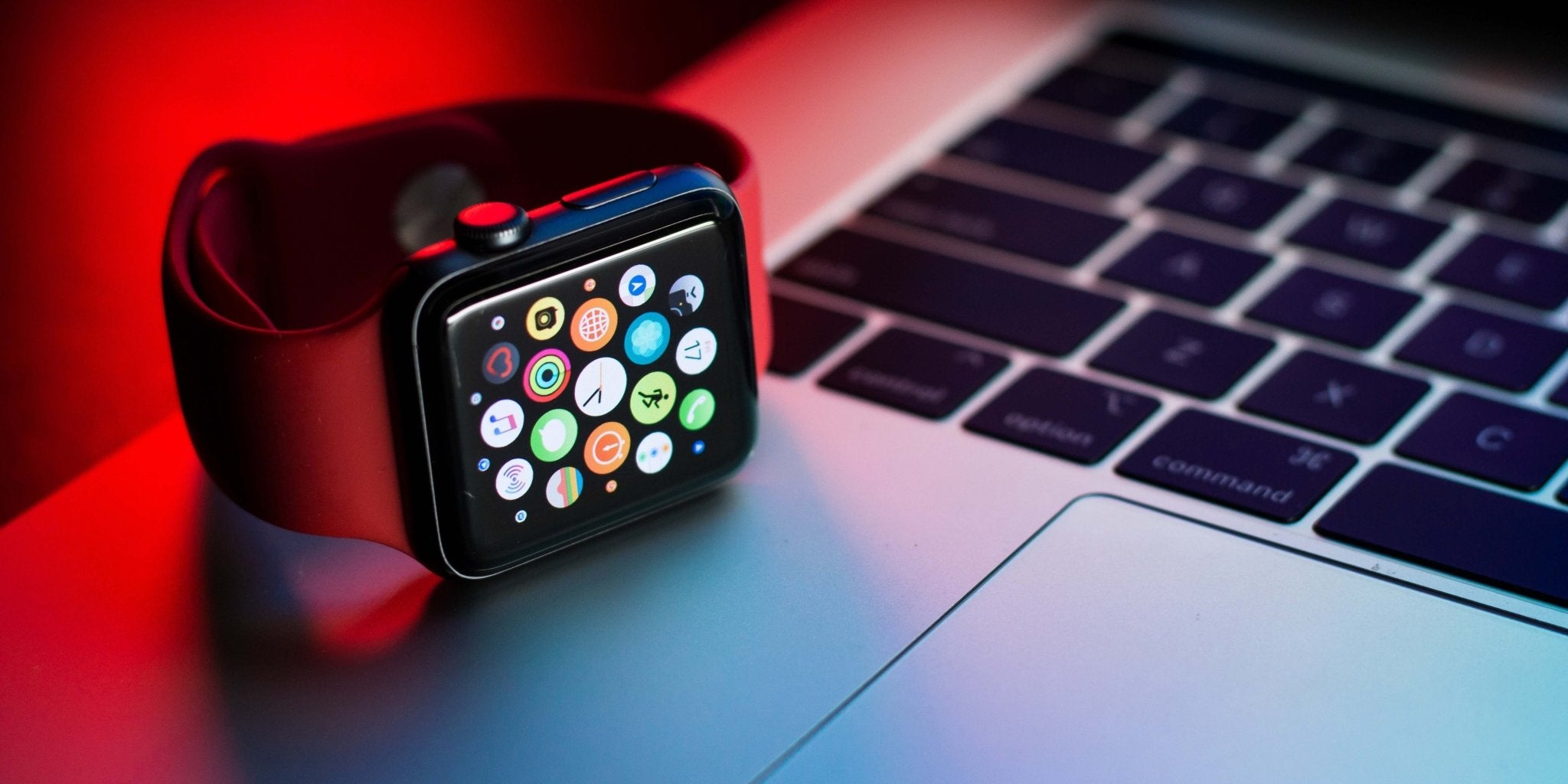 Could Apple Make This Crazy Strap Design Into Reality?
Imagine getting a brand new red strap for your Apple Watch, fixing it to the device and the watch face automatically changes to match the colour! Sounds impressive right? Well according to a patent filing by Patently Apple this could be a future concept on the horizon!
The patent, published on the 23rd March 2023, describes a wearable watch along with bands that contain an NFC (Near Field Communication) chip which, upon connection into the watch, would automatically change the colour of the watch's face to match the colour or design of the strap! It could stretch beyond just basic colours - If your strap was red and black striped, the face would change to match that design.
Now, a patent doesn't exactly mean that it's a done deal or coming in the future, but it does mean that there's some pretty cool concepts being tossed around inside Apple's walls. Beyond a simple changing colour pallet, the patent suggests other features brought on by changing the strap. For instance the band could launch a fitness app when a sports band is connected, or activate the water-purging sound feature when a swimming band is detached from the watch.
The design is quite futuristic! You place a strap containing an NFC chip (The rectangle on the right of the image) into the strap, which then reads the information in the chip and changes the colour accordingly.
The patents also states that NFC could be used to communicate with components within the band, such as sensors and even displays. The concept of building features into the band is nothing new, but this idea would make it slightly more reliable and user friendly than other current methods such as bluetooth. Again, it's quite possible that these won't be implemented, or at least not for a while! However, Apple does already have a lot of features similar to this - colour matching when you connect products like Airpods Max or certain models of Dre Beats: The graphics will show headphones with same colour as the ones that you're holding!
Unfortunately there are a few more uncertain ways that this feature could be used - The patent does state that the system could be used to indicate if the user owns an official Apple band or a third party one. "Upon determination that a band that is coupled to the device is not an authorised band, a warning may be provided using an output component of the device, and / or one or more features of the device may be disabled or otherwise modified" Basically reminiscent of those "accessory may not be supported" warnings? well it's essentially like those, but if your were using a cheaper $5 Amazon strap instead of an official $50 Apple one. Imagine not being able to begin a workout or start a tracked run because your Apple Watch is worried that your "unauthorised" strap isn't secure enough. Essentially this is what the patent is saying and using as justification for this feature.
Annoying possibilities aside, we can still hope that this futuristic and cool feature becomes available in the near future! It's possible that this feature would only be able to work with newer Apple Watch models, past a certain series, unless it's already built into current series. 
What do you think of this feature? Would you buy a new Apple Watch if these features were included? Let us know what you think in the comments below!