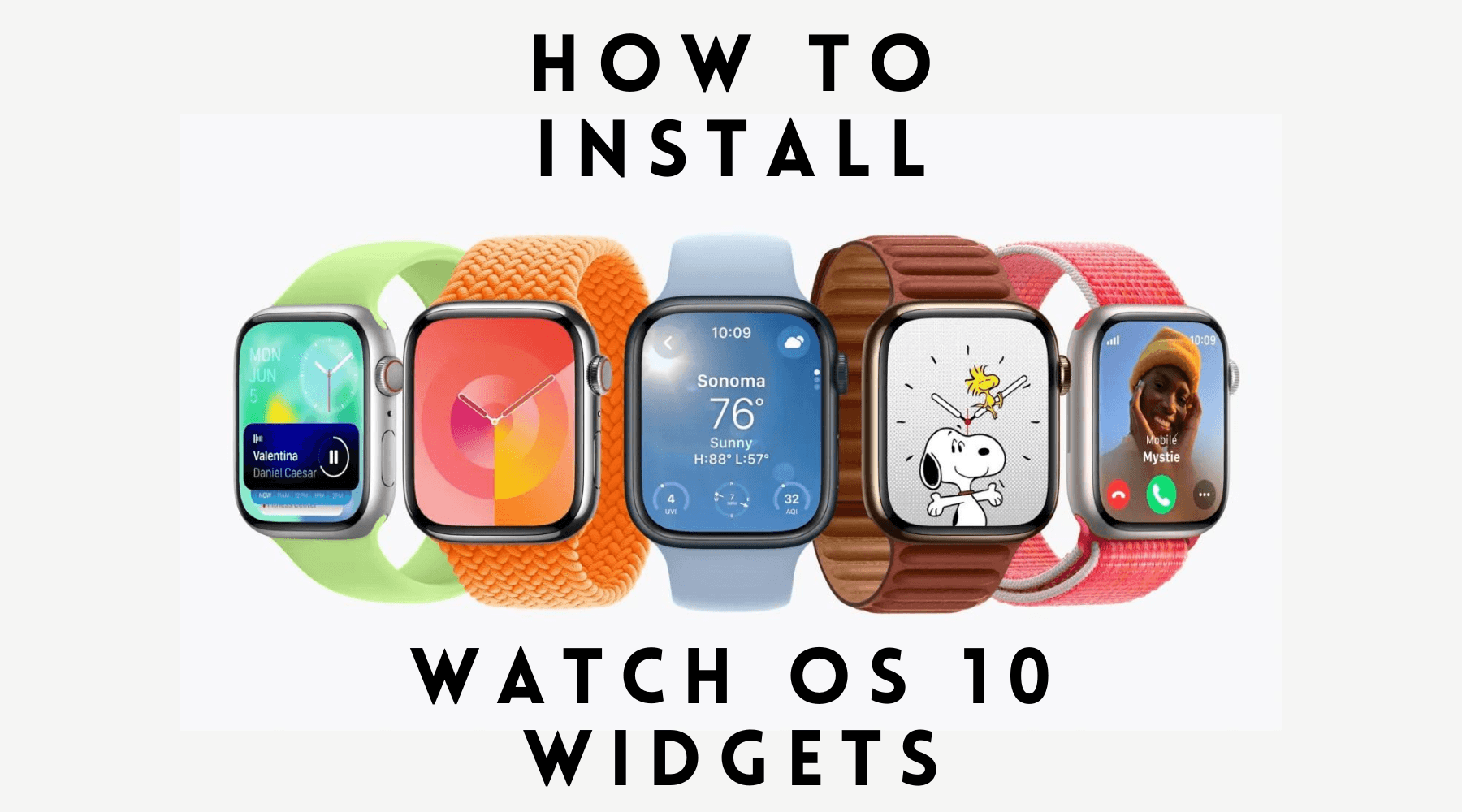 How to Add Widgets in WatchOS 10
With WatchOS 10 being announced at the start of June, it brought with it a heap of new and useful features for Apple Watch users. Adding more functionality and tools that can help out in everyday life, some of which are more simple than you'd think! One of these features is the simple addition of Widgets to the Apple Watch's interface
Widgets as a whole are nothing new, having been present on phones and laptops for a number of years, but they've now been added to the Apple Watch and they can help out massively with organisation. One of the features of widgets is to allow users to see things like weather, reminders, calendar appointments and more, simply by glancing at your Apple Watch. These come in extremely handy when needing to see such information quickly when "out and about" without having to look at your phone.
How to add WatchOS 10 Widgets to your Apple Watch
As mentioned, widgets for Apple Watch are part of Apple's Watch OS 10 update. You can download Watch OS 10, but the software is currently in its developer beta phase, meaning that it can be quite buggy. The developers are working on this (hence "beta" phase) and it may be better off to wait until the public beta of the OS later on in the summer, or the full release this autumn. However, if you do download WatchOS 10 and would like to use the widget function then here's how to go about it...
When you first download WatchOS 10, you can access things like weather, compass, activity and workout apps by default setting. But you can also add some others with a few taps - 
1) Unlock your Apple Watch
2) Swipe up to access your widgets and you'll see some already pre-installed
Press and hold on one of the widgets.
3) You'll see a new menu appear with a + button and a list of options.
4) You may need to remove one of the pre-installed widgets in order to add a new one. Simply tap on the top right corner of the widget to unpin it, and then tap on the - sign in the top left corner to remove it completely.
5) Then tap on the + icon to add a new widget
6) Select the widget you'd like to add by tapping on it. Re-position it by holding and dragging it to where you'd like and then tap "done" in the top right corner
WatchOS 10 has a wide selection of widgets that you can install onto your Apple Watch, giving you plenty of choice for personalisation and organisation. Some of these include - Activity, Alarms, Astronomy, Audiobooks, Calendar, Compass, Heart Rate, Medications, Mindfulness, Music, Noise, Now Playing, Podcasts, Reminders, Shortcuts, Sleep, Stocks, Stopwatch, Timers, Tips, Wallet, Weather, Workout, World Clock
This list is almost certainly going to expand as the developers keep improving and updating the widget functions as well. But even this list is a great start! It's worth bearing in mind that Apple Watch Series 3 will
not
be getting the latest WatchOS 10 update, and the Series 4, Series 5 and first generation SE will be missing out on the "Time in Daylight" feature which helps monitor how much time has been spent out under the sun. Apart from that, all Apple Watches from Series 4 and up will be able to get the new WatchOS 10 update - including the widgets too!
Do you think the widgets are a good addition to WatchOS 10? Have you downloaded them already? If so, what do you think? Are they useful for day-to-day life, or more of a hinderance than a help? Let us know in the comments below!