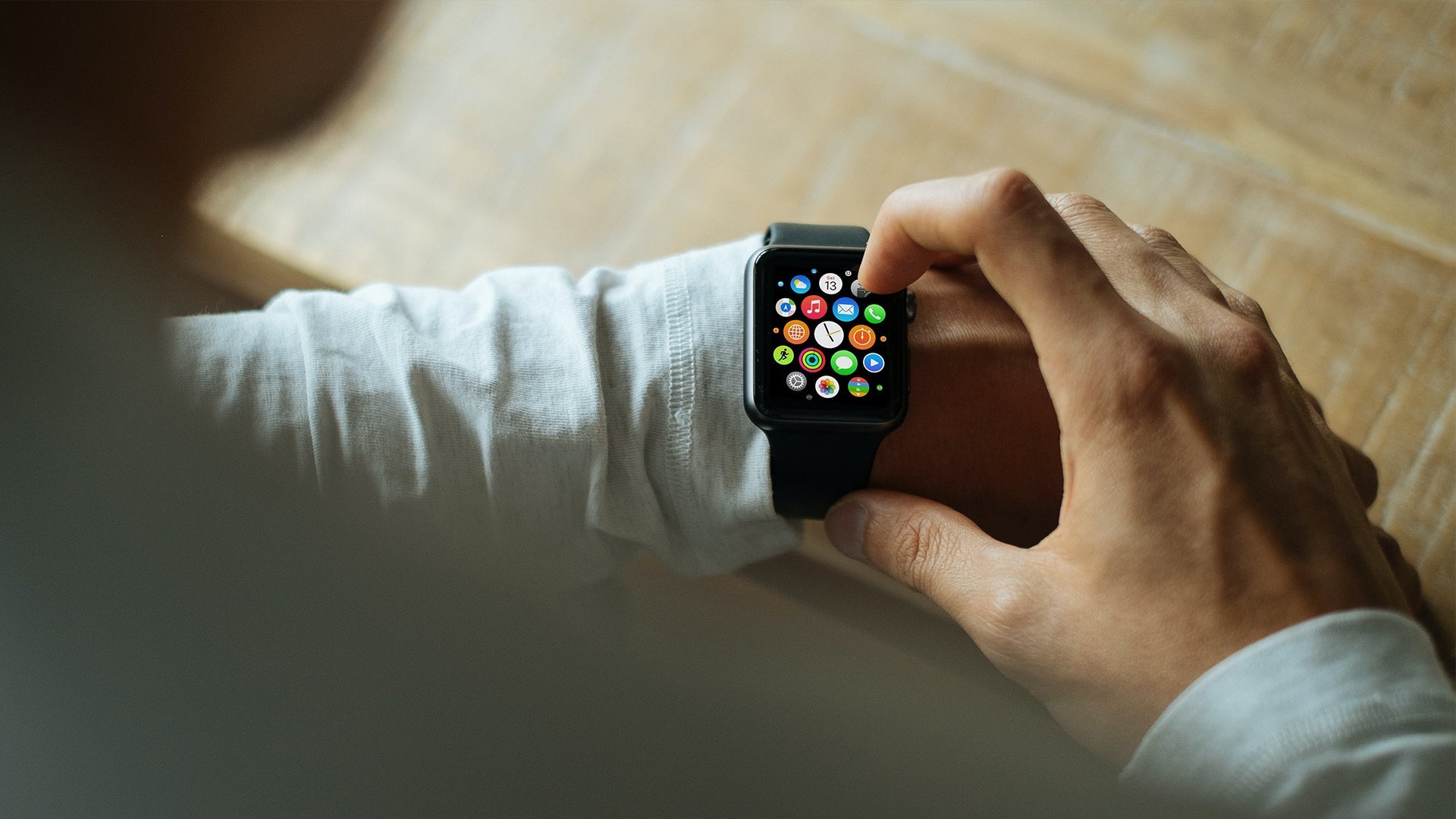 How To Correctly Charge Your Apple Watch
If you've recently purchased an Apple Watch it's probably a good idea to learn how to correctly charge your new device in order to ensure it's always ready for action and in order to prevent any potential damage from incorrect charging.
Aside from your Apple Watch, inside of your box you'll also have a USB lead with a disc shaped charging pod at one end and, depending on what series/generation you've chosen, you'll have a USB-A or USB-C connection at the other end so you just need to have access to the corresponding type of port in order to use it. 
You'll have noticed that the charging pod is flat on one side and has an inverted curve on the other. You want to put the flat side down on your surface and have the curved side facing up. If you turn your Apple Watch upside-down you can see that there is a smooth rounded section (this contains the heart-rate monitor) that will fit perfectly onto your charger with a satisfying magnetic click! As long as the other end of your charging lead is connected to a power source - like your laptop for example - you should be greeted by a green lightning bolt charging icon. The ring around this icon signifies the level of charge your Apple Watch currently has with a complete green ring representing full charge. 
There is no need to remove your Apple Watch straps to do this and the magnetic connection prevents your device from slipping or being nudged from its power source. It's also handy to know that whilst charging your Apple Watch will adapt to landscape or portrait orientations in order to give you the most convenient and comfortable viewing experience.
So, in short, to charge your Apple Watch:
Connect your charging lead to a power source such as a laptop
Place the white charging disc flat-side-down
Place the curved part of your Apple Watch's underside on top of the charging disc so it magnetically clicks into place and the green lightning icon appears.
Your Apple watch is now charging. For a full charge wait until there is a complete green ring around the lightning icon.
For a concise and helpful visual guide on this process please take a look at the video below.
Thanks for reading!