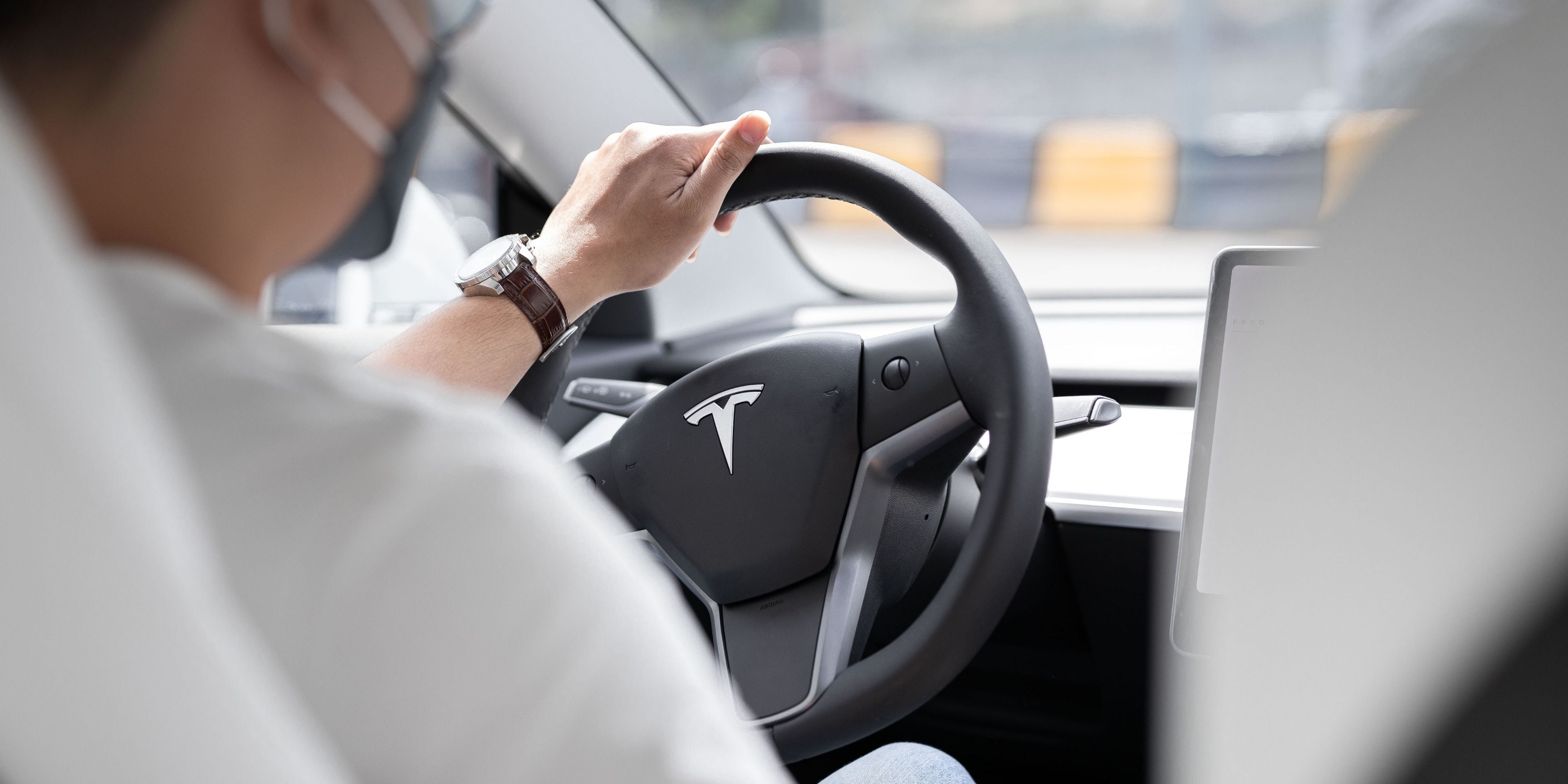 Control your Tesla with your Apple Watch!
If you're a huge fan of the Apple Watch like we are, you'll know that it can do some pretty useful and impressive stuff, but what you may or may not be aware of is that it can actually control many cars! If you own a Tesla, then you'll know about the Tesla app available for smartphones, but not many people are aware that it's available for the Apple Watch as well. It's called "watch app for Tesla"
It all comes down to speed and ease of use, if you're approaching your car with hands full of shopping bags, it's going to be a bit of a struggle to get your phone out of your pocket, unlock it and click into the Tesla app to select the functions (first world problems, right?) But with the Tesla watch app, you can have a complication on the screen for functions such as opening your boot, or you can even use the Siri commands so you don't have to use your hands at all.
Opening up the app, Aptly named "Watch app for Tesla" you're greeted with the name of your car along with the percentage of battery that you have left, you can actually tap this to see the estimated mileage that you have left on that charge. Next up you have the air conditioning controls, front trunk (frunk) opening/closing control, car locking and unlocking button as well as being able to monitor the temperature inside and outside of the car. These are just some of the many many features that the app offers and you actually have the ability to customise which shortcuts you want to have available on the screen via the settings.
Some of the other features that can be controlled via the Apple Watch include defrosting, seat heaters, enable and disable sentry mode, window and sunroof venting, as well as help finding the location of your car. This is possibly one of our favourite features of the app, by clicking on the compass button you're taken to a compass screen which rotates to point out the location of your car in a busy parking garage. Not only does it tell you how far away the car is in feet, but it also lets you flash your car's headlights or honk the horn to help better identify your car, perhaps if it was parked amongst a row of Teslas.
Another feature of the app is the Siri integration for voice commands such as "open trunk" "close windows" "disable sentry mode" etc. These can be configured in the iPhone app, simple open up the app and click into "settings" and then "Siri shortcuts". Here you'll find list of the different commands available for Siri and all you'll need to do is click "add to Siri" to save them, you can have as many or as few as you want. Now here in the UK, we say "boot" as opposed to "trunk" so you can actually add the command to Siri, and then re-record it to say whatever you like, and Siri will then recognise that as the command.
So what are the downsides to the Tesla Watch App? well, it will cost you £9.99 (around $12.47) which may not be favourable for some people, especially when they've already paid for the car itself. It will also "wake up" the car every hour or so to extract the information in order to pull that in as a complication for the App (for instance; the interior temperature, battery charge etc.) You can however change this in the settings from 1 hour up to 5 hours so that the car gets woken up less often, resulting in less battery drainage, there will still be very slight drainage of course, but not as drastic.
Why not check out our video on controlling your Tesla via your Apple Watch down below, and let us know what you think! Have you downloaded the Tesla Watch app? Let us know your thoughts in the comments!
 Click here to view a red Tesla Style Apple Watch Strap