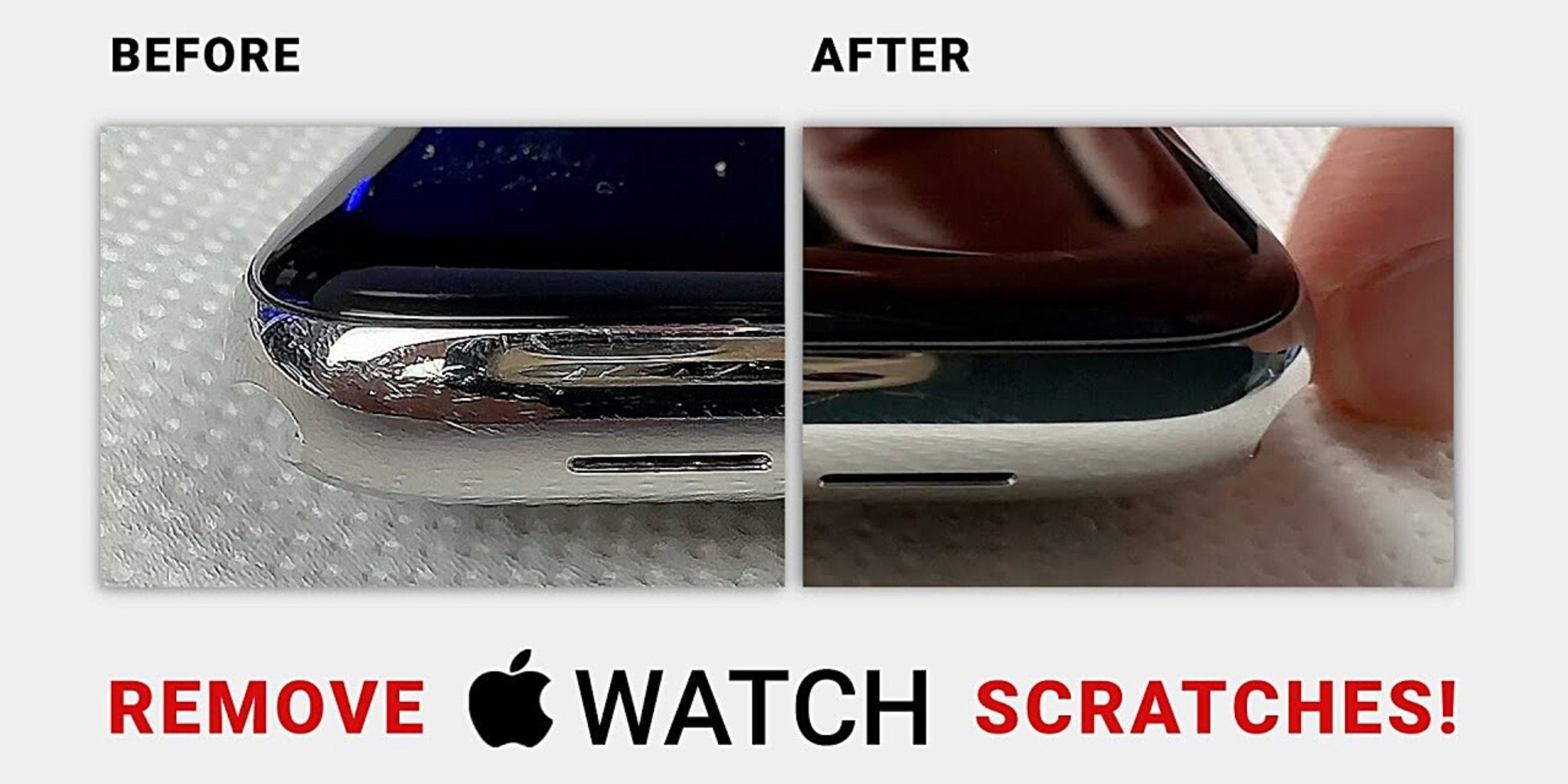 Revive Your Scratched Apple Watch in Seconds: A Quick and Easy Guide!
If you have a stainless steel Apple Watch, and if you're like us, then you'll probably love the finish on it. We personally prefer it to the aluminium edition (though both are still amazing!) However, the downside to this model is that it can scratch super easily. Well in this blog, we're going to show you how to instantly buff out those scratches on your stainless steel Apple Watch and get it looking brand new!
As a quick side note before we begin: You can only do this with the silver stainless steel variant - If you have the gold or rose gold model then you'll have to take it to a professional!
The Tools
So the first thing you'll need on your cleaning adventure is Cape Cod polishing cloths. These are great because they're under £10 here in the UK, so they certainly won't break the bank, and you can use them multiple times so you'll definitely get your money's worth out of them.
Next up, you'll need a pair of washing up gloves and these can be bought from any supermarket or even some corner shops here in the UK. We'd recommend getting a pair of these, just incase you have an allergic reaction to any of the chemicals within the polishing cloths. You should be okay without them, but it's always better to be safe than sorry! Plus most houses will already have a pair, so they're readily available.
Lastly, you'll need a microfibre cloth! This is just to get any residue of the chemicals off your Apple Watch, and to buff it up and give it a nice shine! That's all you'll need, so let's get cleaning!
What to do
So firstly, put on your rubber kitchen gloves and open up your polishing cloths. Take one of the polishing cloths and begin rubbing on the sides of the Apple Watch, avoid wiping the screen or the back sensor of the watch. Within a few rubs you should already begin to see some of the dirt and grime start to come off! Don't press too hard when rubbing, but apply a gentle amount of pressure - Akin to Mr Miyagi: "Wax on, wax off!"
You should already begin to see some of the scratches coming off, this won't remove every single scratch on the Apple Watch, but it's going to make a noticeable and significant different. So after a few minutes of rubbing with the polishing cloth, place it back into the packaging for re-use later and then grab your microfibre cloth. You should start to see the results pretty instantly, if you notice any scratches still lurking then you may want to go back for a second run with the polishing cloth.
As we said before, this isn't going to fully restore your Apple Watch to looking as if it's come straight off the production line, but it's going to make a huge difference to how it was before and we think you'll be impressed! If you take a look at a before and after shot, the Apple Watch will be so much smoother and shinier than before. Now all you need to worry about is a magpie swooping down and stealing it from you!
Have you tried this on your stainless steel Apple Watch? Let us know if it's helped you out, or if you have any tips for cleaning and buffing your Apple Watch, let us know in the comments below!