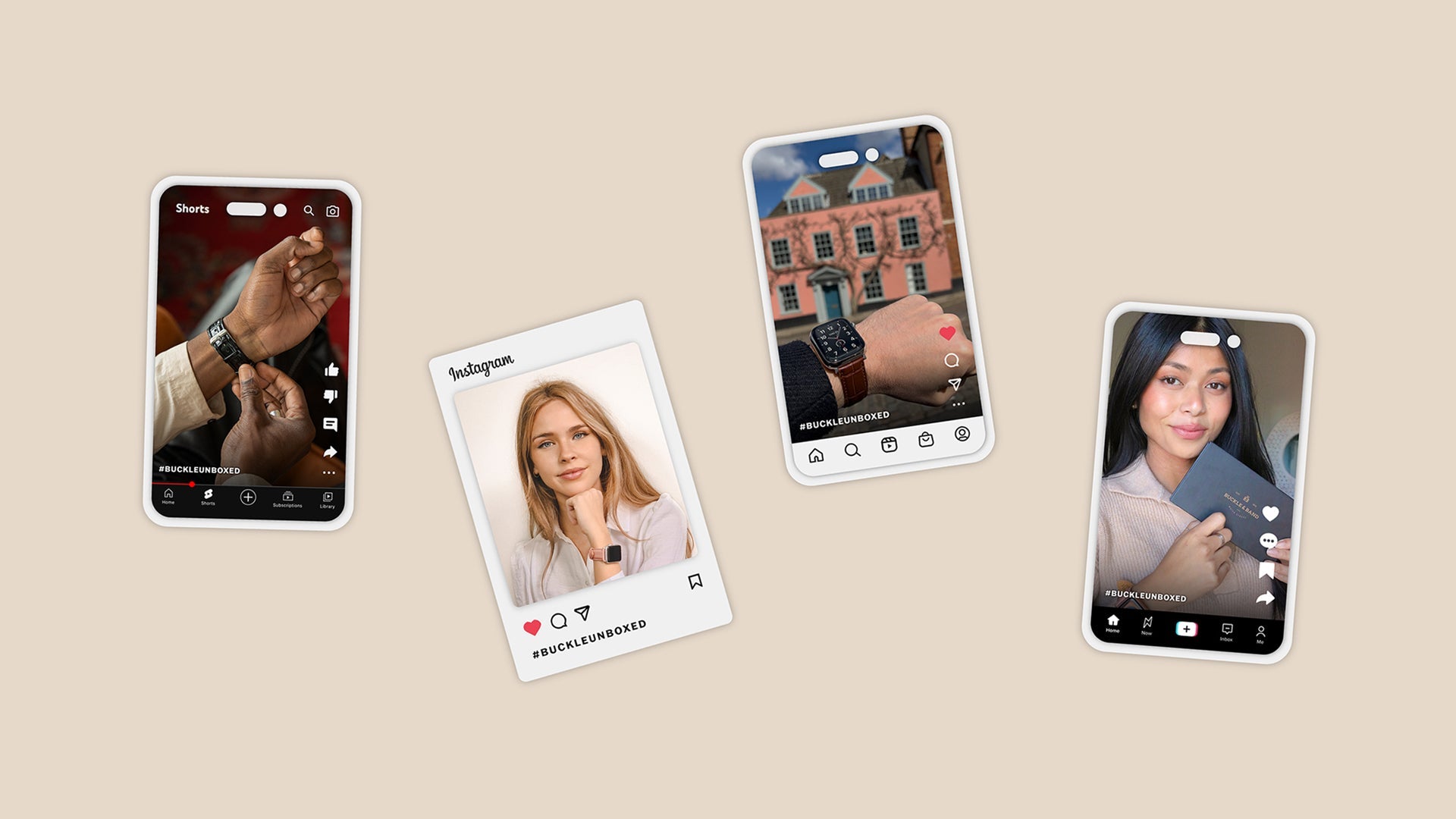 February's #buckleunboxed giveaway is live now!
And we're off! The first of many #BuckleUnboxed monthly giveaways is here and we've got a great prize up for grabs. Get involved by showing off your Buckle & Band Apple Watch straps, phone cases, laptop sleeves, card holders or even your downloadable wallpapers and use #BuckleUnboxed to be placed in our end-of-month prize draw. To read our easy entry guide click here.
What's This Months Prize?
The February #BuckleUnboxed prize will be your choice of any set of leather, suede or vegan-leather Apple Watch Straps from our luxury range. That means that your favourite colour Miam, Mila, Lond or Vegan-Lond is up for grabs. So style, review, unbox, explore or get creative with your content for your chance to win.
When Will The Winner Be Announced?
We're giving you a head start for February's giveaway so get your entries in now! Any entries posted after midnight (UK Time) on the 23rd February will be automatically entered into the March prize draw. The winner of the current giveaway will be selected and announced on the 24th February. If you have any questions please don't hesitate to get in touch. Good luck everyone!