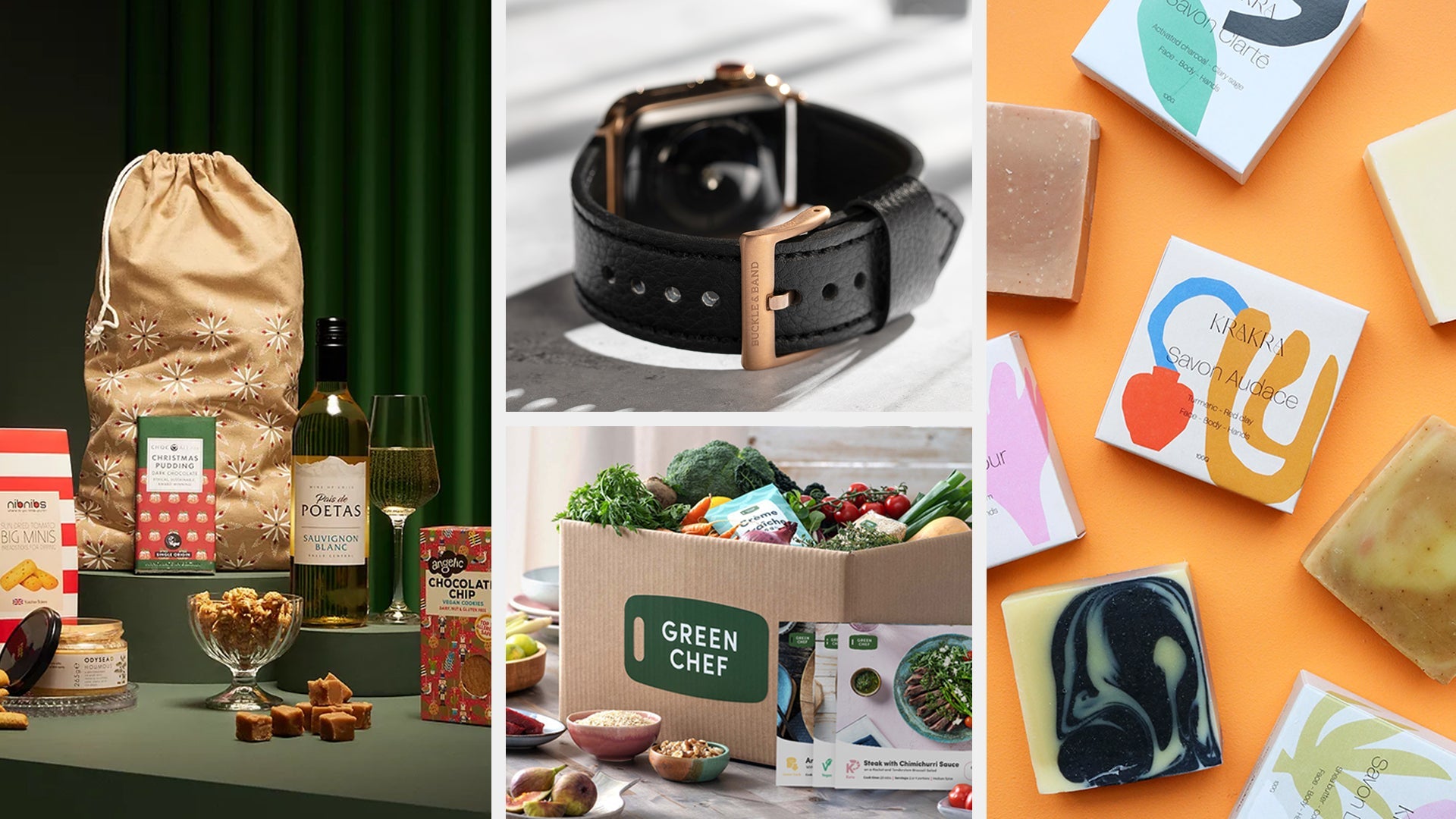 The Ultimate Last Minute Vegan Gift Guide | Top 5
With the number of people across the globe taking up the vegan lifestyle increasing drastically year by year it would seem that most of us will be buying for at least one vegan this Christmas. It's easy to forget that Veganism goes beyond the dinner plate and in actual fact many seemingly innocent products contain animal-derived ingredients and therefore wouldn't make a suitable/vegan-friendly Christmas gift. It's not hard to forget that there's Milk in chocolate, gelatine in sweets (and some alcohol) and leather or fur in various items of clothing and/or accessories. With this in mind we've created a shortlist of our favourite 100% vegan gifts to suit a range of budgets this year.
Image from greenchef.com
Green Chef Subscription
Just as ideal for the vegan with the hectic schedule as it is for the total newbie; Green Chef is a fully flexible meal prep subscription service that delivers fresh ingredients to your door. Choose between 3-5 meals per week for 2-4 people (making sure you select the vegan option - of course) and receive the the easy-to-follow recipes along with the necessary ingredients and spices all prepped and pre-measured out to save time and avoid waste. Gift a loved one a week of meals this Christmas to introduce them into this convenient service and add a few more recipes to their roster. 
Image from amazon.co.uk
BOSH!
Another great recipe-based gift is this BOSH! vegan cookbook 'Simple Recipes, Amazing Food, All plants'. It's a Sunday Times bestseller that has sold over 1 million copies (including one to myself)! Authors Henry Firth & Ian Theasby have packed over 140 recipes into this diverse and easy-to-follow cookbook. From breakfast to dinner and quick meals to vegan roasts this book has got it all and would make a great gift for any foodie this Christmas.
Images from buckleandband.com
Vegan Apple Watch Straps
Moving away from the culinary side of things now to a highly anticipated product of our own. It's no secret that many people adopt a vegan lifestyle in order to improve and/or maintain their health and fitness - and to monitor this many use the numerous sophisticated features that come with the Apple Watch. This makes the new Vegan Leather Apple Watch straps from Buckle & Band a great buy. This premium quality vegan leather alternative upholds the luxurious look and feel of a traditional leather accessory but is made from high-quality recycled plastic micro-fibres and available in the classic rich brown and black tones as well as a colourful emerald green. 
Images from thenorahstore.com
Vegan Accessories and Cosmetics
Let's stick to the fashion side of things and head over to another independent Manchester based retailer. The Norah Store seeks out and stocks responsibly-sourced, high-quality products from independent brands and designers in order to bring you the very best in fashion, homeware and cosmetics. With a wide variety of products to suit a range of budgets; you won't go wrong at The Norah Store. Browse everything from unique clothing to skincare and candles or if you're stuck for choice there are also vouchers available.
Images from johnlewis.com
John Lewis Xmas Treats Sack
Back to food now - it is Christmas after all! Here we have a great variety of indulgent vegan products that are guaranteed to please. This Vegan Treat Selection features a bottle of Sauvignon Blanc, Angelic Chocolate Chip Cookies, Odysea Houmous and Joe & Seph's Vegan Toffee Apple & Cinnamon Gormet Popcorn to name a few! The seven tasty treats are also all conveniently packed together in a festive drawstring gift bag.  
So, what will you be going for? We'd love to hear your thoughts - or if you have any other vegan gift ideas - please drop a comment below. Also please be sure to check the delivery time estimate on all sites when purchasing in the coming week in order to avoid any disappointment.