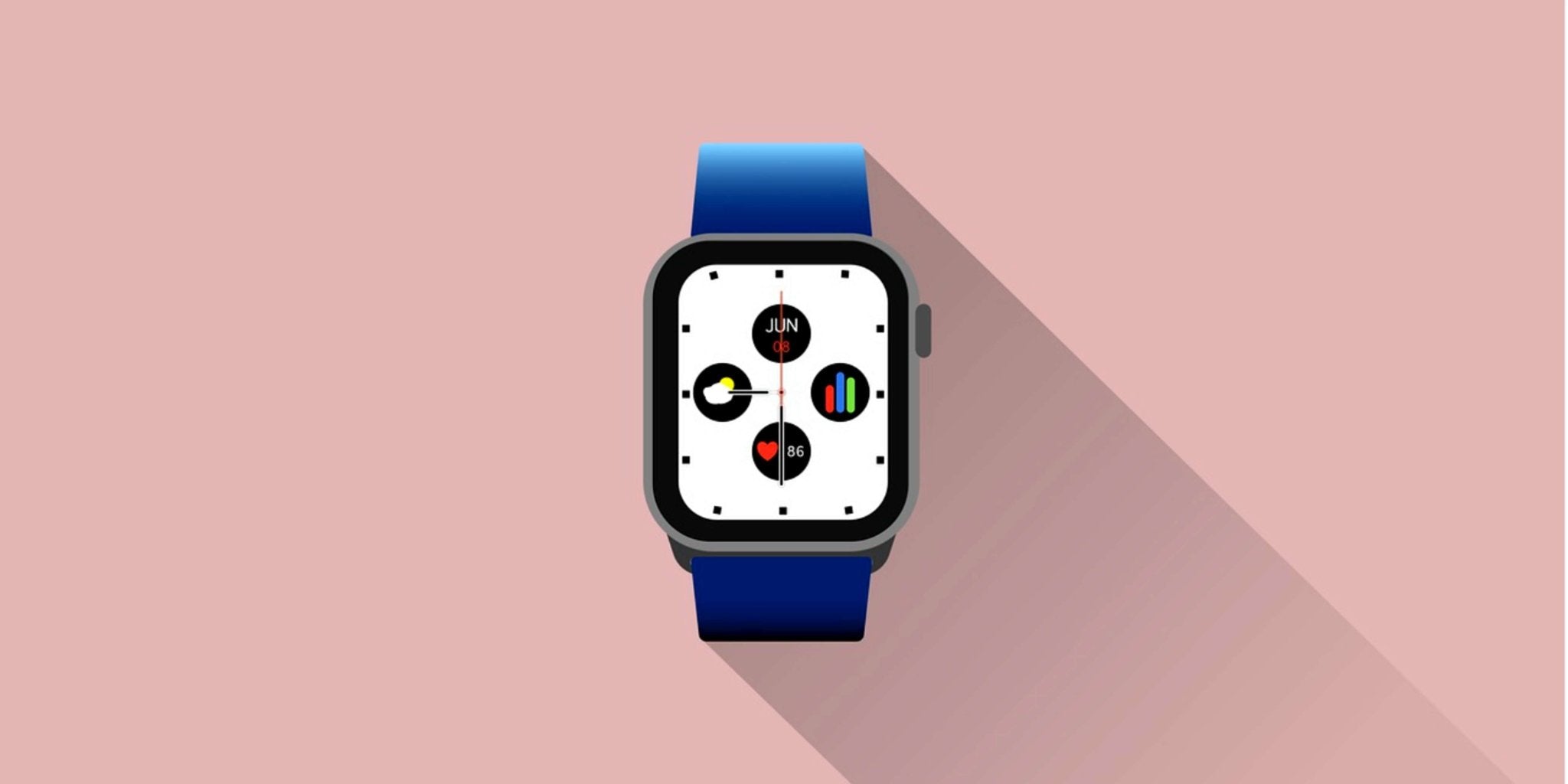 How to personalise your Apple Watch
Recently received a new Apple Watch? Or maybe you treated yourself to one as an early Christmas gift? Well, welcome to the club! So you have your swanky new super-gadget upon your wrist, but how do you make it feel a bit more...you? Don't fear, in this blog we'll talk you through how you can make your Apple Watch into an extension of your personality
Watch Faces
One of the first things you'll see when first looking at your Apple Watch will be the face. This is pretty much the "homescreen" for the watch, so you'd want it to suit your mood and style right? The Apple Watch allows users to choose between a wide range of different faces, with even more options coming with each new series that's released. To browse through your choices of faces, simply swipe left or right on the homescreen of the watch and you'll see various different designs available, from sleek modern designs, to more fun and interactive faces including a Mickey/Minnie Mouse face who even reads the time to you!
We do actually have a number of our own wallpapers available right here on our site! As it's Christmas, our graphic designer, Rob has rustled up some super festive custom Apple Watch wallpapers to get you in the festive mood, and what's even cooler is that they're absolutely FREE! Interested? Click HERE to have a browse and download them for yourself.
If you'd like to set one of your pictures from your camera roll as your wallpaper, then that can easily be done too! Simply open up the photos app on your iPhone and load up any picture that you'd like to be set as the wallpaper on your Apple Watch. Favourite these pictures by tapping the little heart icon at the bottom of the screen, then open up the Apple Watch app on your iPhone and select "face gallery" at the bottom of the screen. The face gallery is where you can find a wide selection of Apple Watch faces, organised into themes such as Modular, Modular Duo, Numerals and Motion (which includes animated elements to the face) All of these faces can be customised to add or take away the "complications" which we'll explain a little later!
 You should see an option called "photos". This face will display a new photo every time you raise your wrist or tap the display on the Apple Watch. You can add an album, memory or up to 24 custom photos to this face for a real slideshow trip down memory lane! Tap the "photos" option and you'll see a few different options for customisation. The "colour" option allows you to add a colour filter over your picture if you'd like. You can also adjust the positioning of the time on the Apple Watch screen; whether you'd like it at the top or the bottom of the screen, depending on the subject of your pictures.
You'll also have an option to add "complications" to your watch face, don't let the name fool you; they're actually quite simple! As daunting as it sounds, a "complication" is simply a feature or function within a function (complicating the already complex process) So for example, you can add a calendar complication to your watch face if you'd like to quickly access dates and schedules, there are also complications for compass, battery, heart rate, messages, google maps and more!
Lastly, make sure that you have "favourites" selected otherwise the Apple Watch may just select random pictures from your camera roll. The last thing you'd want is to raise your wrist to check the time and be greeted with those embarrassing pictures of that messy night in Magaluf 2019! Once that's all done, click "done" and the pictures will be sent straight to your Apple Watch face. As previously mentioned, the Apple Watch will cycle through the faces whenever you raise your arm, you can even tap the screen to change the picture whenever you want!
Changing Straps
So you've got your fancy new Apple Watch, you've changed the wallpaper to those cute pictures of you holding your dog and you've even added some complications so that you can find out the temperature and elevation outside, but you're still stuck with the default Apple Watch band that came in the box. As nice-looking and reliable as the default silicone Apple Watch straps are, they lack a little something!
Not to toot our own horn, but Buckle and Band straps are made from the highest quality genuine full grain leather, or Vegan leather and they look amazing. Not only that, but there's a wide range of styles to choose from so there's bound to be something that'll suit your style. Check out our product pages HERE to find your next favourite Apple Watch strap.
Once you've got your new strap ready for showing off, the next step is to swap out your old one. To do so, you'll need to turn your Apple Watch over, so that the heart rate sensor is facing upwards. You should see two rectangular buttons on either side of the watch, underneath the strap buckles - 
Press and hold down on one of these buttons and gently slide the strap out to the side, repeat this for the other side of the watch too. Once both parts of the strap are removed, you can repeat the process! Just hold the button down whilst sliding the strap buckle into the holder. Make sure that the overside of the strap is facing upwards (away from the heart rate sensor) and that the digital crown is on the preferred side to you. Once that's done, you're all good to show off your fancy new strap to the world!
Found this Blog helpful? Why not check out some of our others for more Apple Watch related content, and be sure to come back soon to keep up with our newest blog posts.