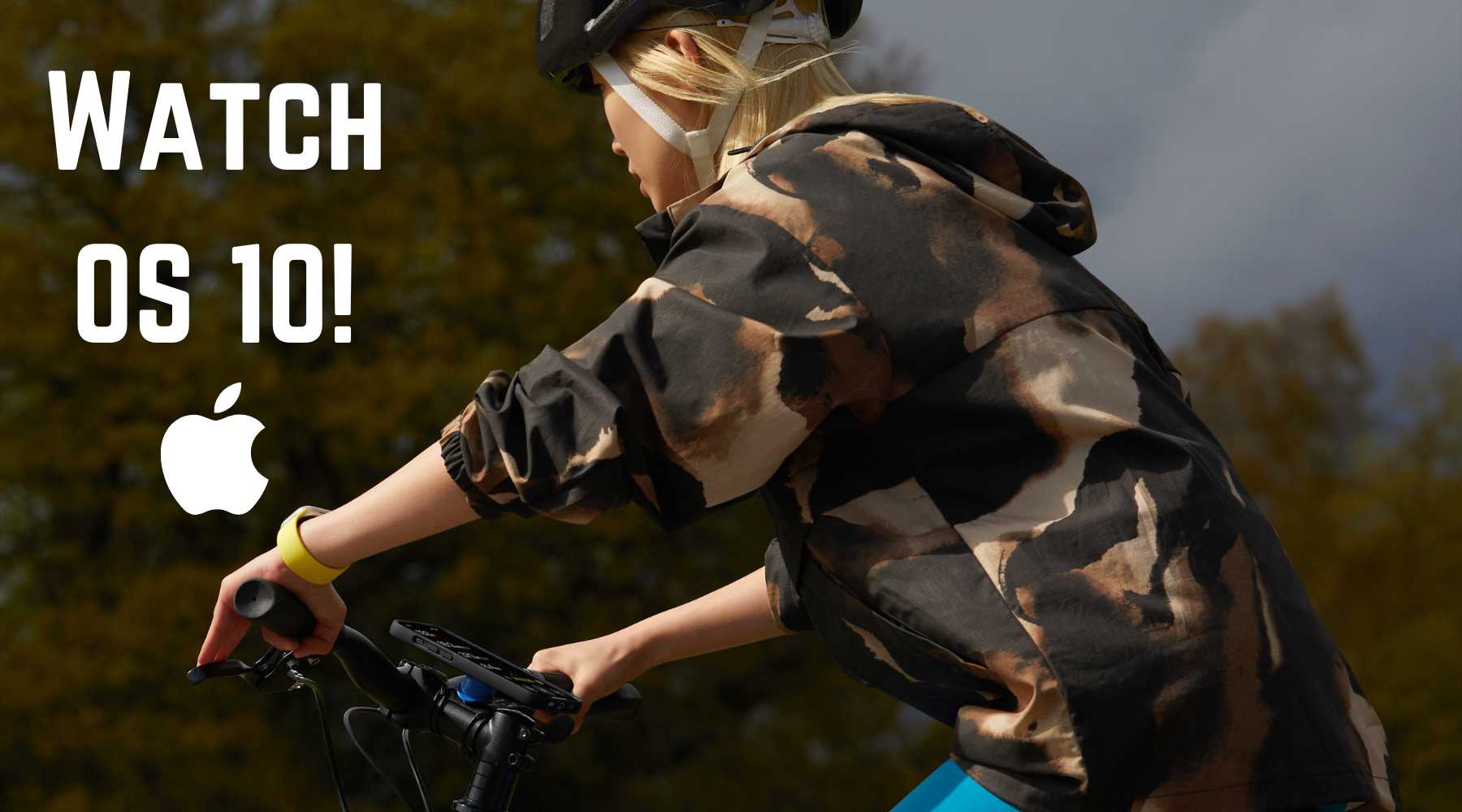 Unveiling watchOS 10: A Game Changer for the Apple Watch
Apple has just announced the next step in WatchOS for the Apple Watch - WatchOS 10! This new update carries a lot of brand new features and we can't wait to dive into what's new and improved in this new milestone for Apple Watch OS.
Smart Stack
One of the most exciting features for us would be the new Smart Stack: a collection of widgets that display time and context-relevant information on your watch face. As the day passes, the smart stack will adjust itself to show you the most relevant details to you, a simple turn of the digital crown can show all the relevant information. In the morning it may display the weather forecast for the day, if you're travelling or commuting then it might show your boarding passes or tickets from your Apple Wallet. Calendar and reminders will reshuffle to the top in order to display upcoming meetings or tasks and any apps that are running, like podcasts, will move up so that they're readily available. Essentially it's like having your own personal assistant on your wrist! 
Enhanced App Design
In WatchOS 10, all of your favourite apps have been redesigned in order to use more of the display and provide you with more glanceable information. For example, the Apple Watch Activity app and the Fitness app on iPhone offers a more in-depth view of your daily movements, improvements to the sharing options within the apps, a redesigned trophy case for all your achievements and tips from the Apple Fitness+ trainer. Developers also have access to the new design language, which means that we can now expect to see a lot more third-party apps adopting the new look and feel.
Advanced Features for Cyclists and Hikers
The new WatchOS 10 update also brings some new and improved features for cyclists and hikers. Cycle enthusiasts can now enjoy new metrics and workout views, as well as bluetooth enables connectivity for things like power meters and speed/cadence sensors. This will enable new trackable metrics such as cycling power (watts) and cadence (RPM). New algorithms combining sensor data from the Apple Watch itself and any connected power meters can estimate things like the Functional Threshold POWER (FTP) which is the maximum level of intense cycling that a rider could theoretically maintain for an hour. By calculating the FTP, the Apple Watch will work out personalised power zones, which are used to track your performance and work out the most effective ways to improve performance.
Hikers and adventurers can benefit from new compass waypoints and map capabilities that will make trekking in the great outdoors even more enjoyable. The compass app will auto-generate two new waypoints when out on a trek: A Last Cellular Connection Waypoint which estimates the last place with cellular connection, which would be useful for checking messages or making any calls whilst out in the great outdoors. In cases of emergencies, a Last Emergency Call waypoint will estimate where on the route taken that their device had any connection to an available carrier's network so that an emergency call can be made.
Mental and Vision Health Insights
In addition to physical health and wellbeing, Apple is continuing to prioritise mental health as well. To quote the official Apple website "Mental health is as important as physical health, and research shows that reflecting on state of mind can help build emotional awareness and resilience" The Apple mindfulness app has been expanded to provide additional help and tools to support mental health. Users can now conveniently and discreetly log their momentary emotions, feelings and daily moods - turning the digital crown on the Apple Watch will scroll through engaging, multidimensional shapes to choose how they are feeling, describe their feelings and select what is having the biggest impact on them at that moment.
In Conclusion
This is for sure one of the biggest and most significant updates to WatchOS since the introduction of the Apple Watch back in 2015. Advanced metrics and data for cyclists, insights for mental and vision health as well as comprehensive app redesigns for more information availability. Are you as excited as us for WatchOS? The developer beta is available today, and the free software update will be rolling out this winter. Why not check out our Youtube channel below, or stay tuned to Buckle and Band for more updates and Apple Watch tips, tricks and news!