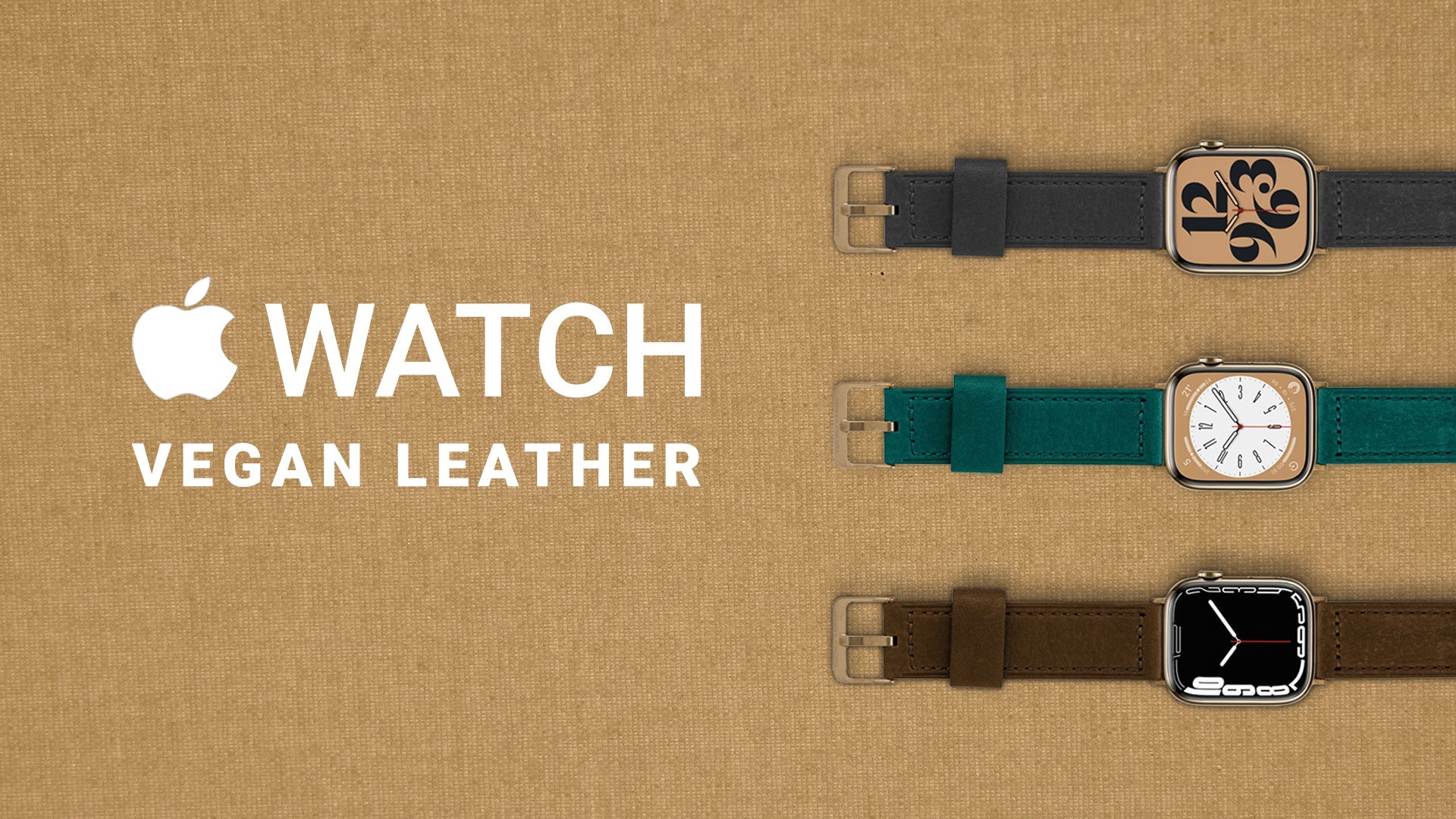 Vegan Straps have landed!
Here at Buckle and Band, we've recently launched our brand new range of Vegan leather straps and we're super stoked about it!
If you're looking for a fancy new strap to go with your Apple Watch, but aren't comfortable with real animal leather being used for the straps, then look no further than our new range of fully vegan, fully luxury straps. Composed of microfibres and nylon for waterproofing, our new Vegan straps are sure to turn some heads. Similar in style to our popular Lond range, these straps are available in three colours.
Green Vegan Leather 

A brand new colour to the Buckle and Band pallet, our green vegan leather straps are the most popular choice amongst both vegans and non-vegans alike! The eye-catching green colour is bound to impress anyone lucky enough to gaze upon it and it'll go great with any outfit you pair it with. Whether you're out with friends or at a fancy evening meal, the green vegan leather strap will fit any occasion.
Brown Vegan Leather
Almost indistinguishable from our regular Lond brown leather straps, this Vegan leather strap is illusively realistic looking! Able to pair with any outfit and occasion, this sleek and modest looking strap will be the perfect match for an evening do.
Black Vegan Leather
Last but certainly not least is our black vegan leather straps! Versatile, sleek and able to go with anything you put it with. These straps can cover everything from casual wear to a smart "suit and tie" event. Whatever the occasion, you can be certain that you'll turn heads and inspire some jealousy with your presence.
All our vegan leather straps come with the option of either silver, black or rose gold buckle and connectors, meaning that there's even more options for personalisation. So if you're a vegetarian, vegan or if you just don't like the idea of genuine leather on your garments, then why not have a look at our brand new range of vegan leather straps!
Will you be buying one of our vegan straps? Why not check out our Youtube video on our brand new vegan straps below!