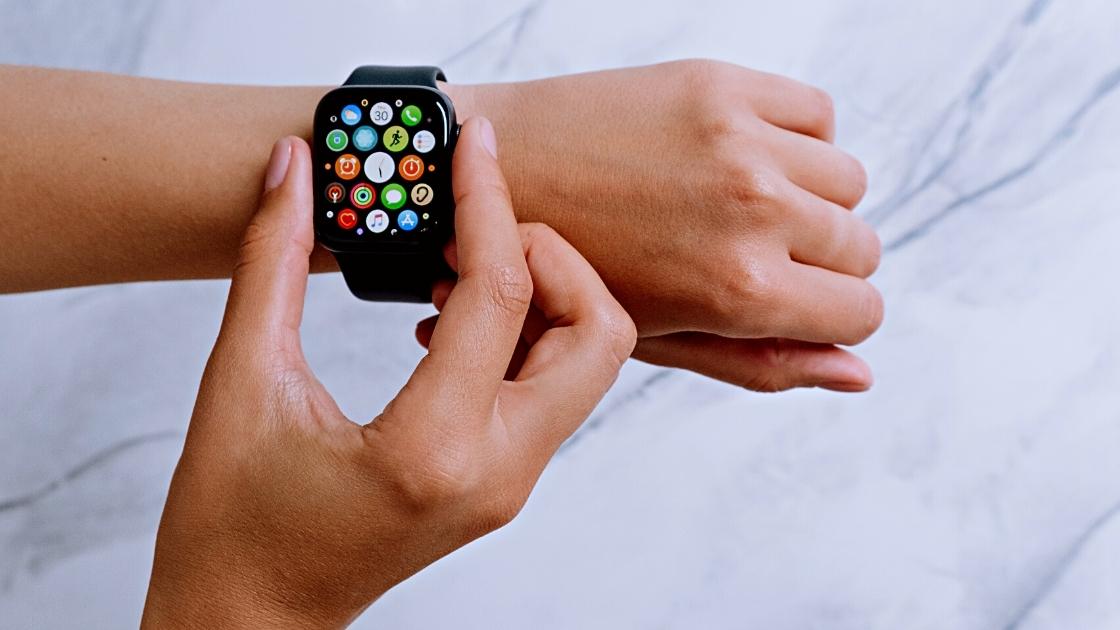 9 MUST KNOW Apple Watch features
In this blog, we're going to be talking about 9 special features of the Apple Watch that you may not have known about! These features as a little bit "hidden" so the average user may not be aware of them, so let's jump in and see if you were!
1) Wallpaper - 
Did you know that you can make any photo from your iPhone into your wallpaper for your Apple Watch? It's really simple to do and allows you to personalise your Apple Watch and make it more "you". All you'll need to do is hold down your finger on your Apple Watch's home screen and click "new" and scroll all the way down to "photos" any favourites that you've selected on your iPhone will be added into your watch's home screen, you can even tap the screen and change to other favourited photos in your selection. 
2) Unlock your iMac/Macbook Pro using your Apple Watch -
Yep! You can actually unlock your iMac or Macbook Pro using your Apple Watch! The best part is, you don't even have to do anything! By simply walking towards your device, the Apple Watch will automatically unlock it for you, saving you from having to type out your password every time you want to open up your computer.
3) List View - 
When you first open up your apple watch, you'll find that you can view all your apps in a really cool grid view that will swivel and move as you locate your desired app. This is cool and visually pleasing, but can sometimes be a bit difficult to find your desired app quickly. To change this, all you have to do is hold down on the screen and a little menu will pop up with the options "grid view" or "list view" List view is in alphabetical order and will allow you to better locate the app you were looking for.
4) An easier way to type messages - 
The ability to compose and reply to messages using your Apple Watch is extremely useful for when you're out and about, but the smaller screen makes it tough to type accurately sometimes! The Apple Watch comes with a built in swipe-to-type feature, which allows you to simply swipe your finger from key to key in order to type out your message. This not only saves time but makes it much easier to type out a message, and the auto-correct means that your messages will be (almost) completely typo-free!
5) Schooltime -
Trying to get some serious work done, but keep being distracted by all the pings and notifications being given off by your watch? While being popular may have its advantages, being distracted from important work certainly isn't one. By turning on the schooltime feature, your Apple Watch will silence any notifications and other distractions that pop up; allowing you to remain in the zone and to complete that big important task or project you're working on (no...not your fantasy football team, the other thing!)
6) Speaking Time - 
Your Apple Watch can actually literally tell you the time if you hold two fingers down on the screen! This feature is especially entertaining when using it in conjunction with the Mickey Mouse watch face, as Mickey's voice will narrate the time to you. To enable this, simply go to "settings" then "clock" and make sure that "speak time" is turned on. If you have your Apple Watch on silent, then make suer that you have "always speak" turned on.
7) Flashlight - 
By swiping up from the bottom of your screen, you can access a handy flashlight feature which will turn your watch's screen completely white, enabling you to use it as a flashlight. It not only features a white light, but also a flashing white light which can be used to signal or catch someones attention in the distance (or for a very DIY rave party) There's also a red light which can be used as a flashlight that's less harsh on the eyes, we actually use this one for some of our Tiktok videos!
8) Apple Watch as a remote camera viewer - 
Did you know that you can use your Apple Watch as a viewfinder for your iPhone's camera? This little feature is super helpful for if you're trying to take a large groupshot or selfie and want to line up the shot perfectly. Simply set up your camera in the desired position and then open up your Apple Watch menu and click on "camera remote" this will open up your camera's view on your Apple Watch screen and allows you to take photos and set the timer for that perfect snap!
9) Locating your iPhone - 
You may already know that you can do this for your iPhone by swiping up on your Apple Watch and tapping the "find my iPhone" button, which will make your phone emit a beeping sound. But did you also know that by holding that button down, it will flash your iPhone's flashlight, making it a lot easier to find your iPhone
And that's it! We obviously rushed through this list, we do have an in-depth video for each of these points over on our Youtube channel, why not check it out?