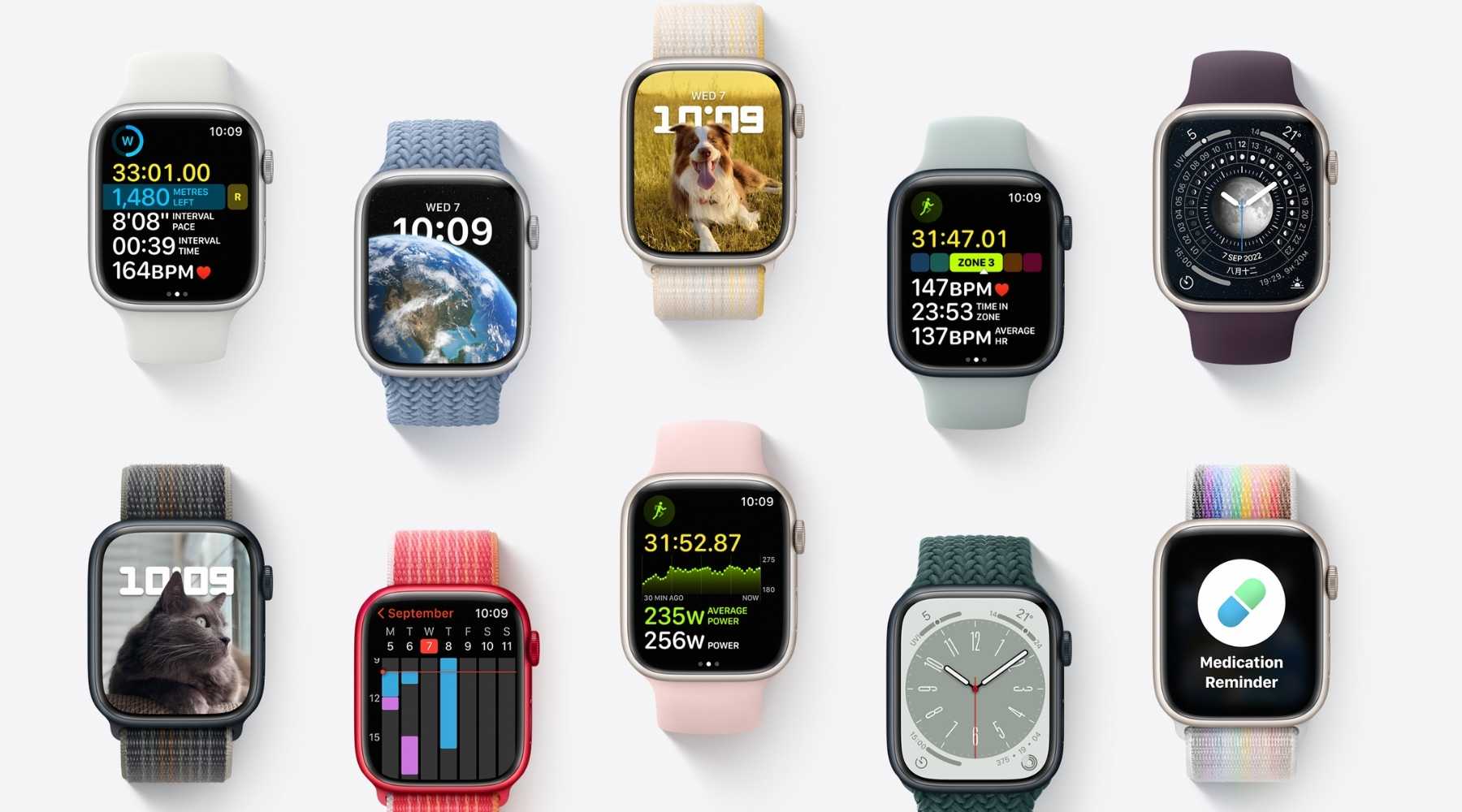 Apple Watch OS 9 Is Here! What's new?
If you head to your Apple Watch's settings today, you'll be able to download WatchOS9, Apple's latest update for their Apple Watch operating system. In this blog I'm going to go over some of the best new features and how you can use them, as well as some cool new features within IOS on your iPhone too!


Firstly, if you're not seeing the option to update to WatchOS9, then you may need to update your iPhone to iOS16 first. once that's done, you should be good to go.
Workouts
We all love the workouts app, and IOS is seeing some big changes for this. If you go for a morning run you'll now be able to see heart rate zones, so you can get a good idea of your workout level and push yourself even harder.
If you go for the same run every day, taking the same route, you can now race against yourself and your previous records. Think of it a bit like the ghost mode in Mario Kart! The app will track your running pace, route and times and then tell you if you're falling behind yourself. This feature is currently being updated and should fully launch later on in the year.
We also are able to keep track of stride lengths, ground contact time and vertical oscillation in your workout views. If you love doing Iron Man or triathlon/decathlon events then the Apple Watch can now automatically detect when you move from one workout to another, without you having to manually start and stop each workout session.
Medical and health
If you're easily forgetful when it comes to taking medications, vitamins etc. then there's now a medicine reminder app. According to MacRumors.com users can now log their medications, including amounts and time taken, and be reminded if they've forgotten to take them. They'll also be able to view their medication schedule including logged medications for the day.
The watch will track and show your your AFib history (Atrial Fibrillation) as well as providing weekly notifications with an estimate of the percentage of time spent in atrial fibrillation during the previous week. These highlights will show the days of the week and the times in which atrial fibrillation is the highest. Tracking will also be available for lifestyle factors that may influence the time spent in AFib, including exercise, sleep, weight, alcohol consumption and mindful minutes in the health app on iPhone.
Sleep
If you're a terrible sleeper (like me) then you'll be exited to hear about the new sleep features! Whilst the Apple Watch could track your sleep in OS8, it didn't provide you with much information about it! Essentially just telling you if you were in bed or not. Well now the Apple Watch can track your time spent in REM, core and deep sleep, as well as the times you may have woken up. There's also a comparisons chart which provides a view of the heart rate and respiratory rate, alongside your time spent asleep. 
New Faces
Next up and new with WatchOS9, we get three new faces! First up, and our favourite, is the Metropolitan - which features a type-driven watch face and lets you customise your fonts on the dial itself as you turn the digital crown. The second new face is called "playtime" and it's a cool little animated screen, featuring designs from Chicago-based artist Joi Fulton. It even lets you edit the background colours to suit your own taste. The Third face is a Lunar app which allows the user to track the different lunar calendars, including Chinese, Hebrew or Islamic and includes a live rendering of the moon's phases.
The Astronomy face has also now been updated to give you live cloud coverage and weather conditions over the map. You can even use the Apple Watch's digital crown to see where the sun will be at any past or future time, how cool is that?
Once final cool little add-on is that if you have a portrait photo on your iPhone, you can now upload that to your Apple Watch as a cool new face where the time actually goes behind the main object in your image, which gives a really cool kind of 3D effect! Once thing that Apple didn't mention is that you can now unlock all of the Nike watch faces that used to be only available exclusively for the Nike Apple Watches. Some of them are really nice!
 Okay so that's a few of our favourite new features available on the new WatchOS9 update! Have you updated to WatchOS9 yet? If so, what do you think of the new features, and which is your favourite? Let us know in the comments below!