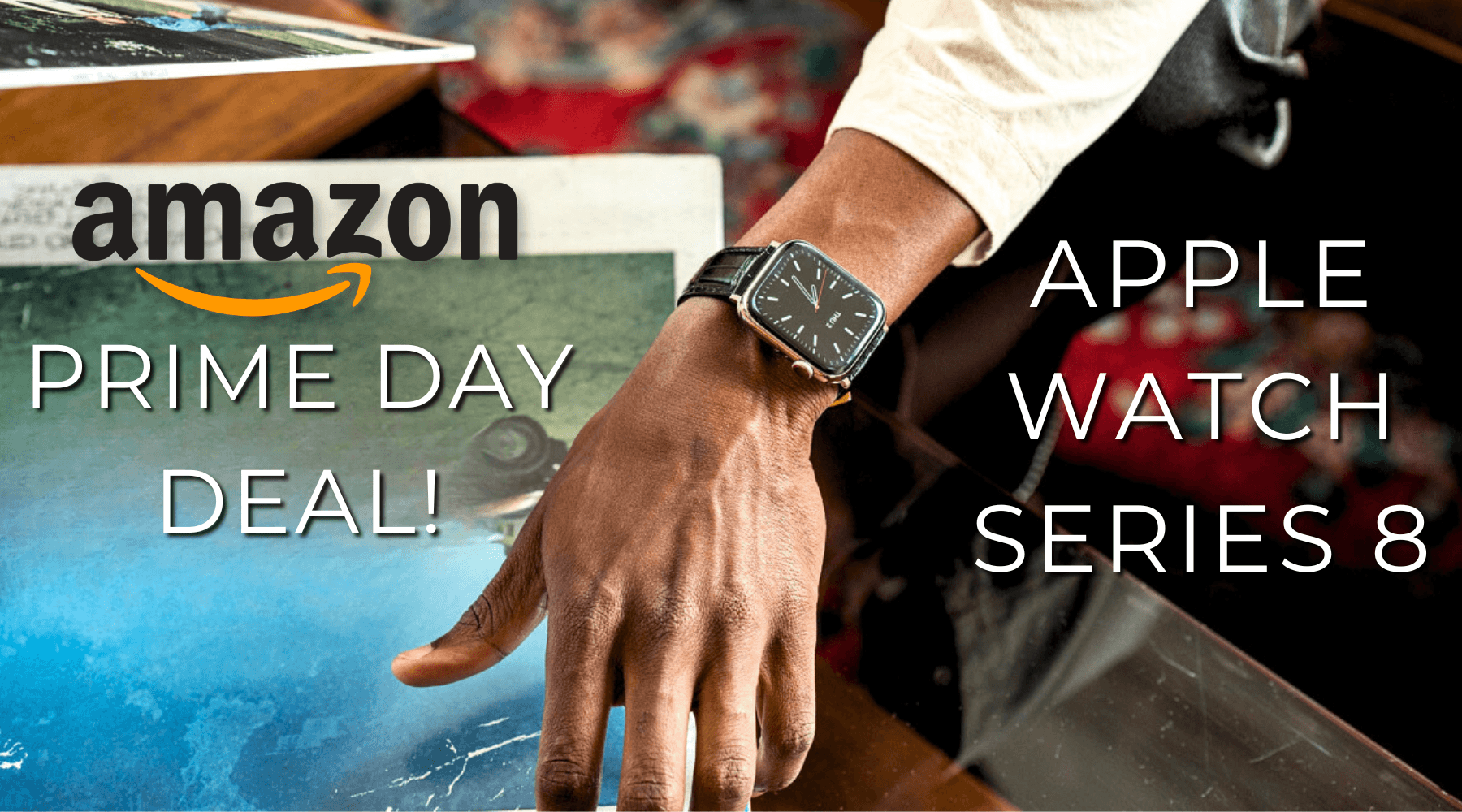 Apple Watch Series 8 Plummets in Price Ahead of Amazon Prime Day!
With Amazon's infamous sales-fest "Prime Day" just a week away, brilliant deals are popping up all over the place. From haircare to clothing, air-fryers and vacuum cleaners, there's certainly a bargain out there waiting for you. One of the deals that we were shocked to hear about is that Apple's latest Apple Watch, the series 8, has dropped MASSIVELY to one of the lowest prices we've seen for an Apple Watch - down by £50!
This deal comes not long after retailers recently discounted the price of the previous Apple Watch Series 7 from 2021 by an unbelievable £230! Unfortunately the price has now returned back to original, but you can now bag the most recent Apple Watch Series 8 for a great deal!
Originally standing at £419, the Prime day deals have brought it down to £369, in preparation for the big day, which lasts from the 11th - 12th July. Launched back in September of 2022, the Series 8 Apple Watch is often quoted as being the "most powerful Apple Watch yet" boasts the latest hi-tech features and software such as the always-on display which allows the user to clearly see the watch face without having to raise their arm, a heart rate/blood oxygen/ECG scanner which can help to monitor any irregular heartbeats or cardio levels, and fall-detection which senses if the user has fallen down or been in a motor accident and is unresponsive. The Apple Watch will display an emergency notification on the screen and if it isn't dismissed within a certain amount of time, the Apple Watch will alert the emergency services as well as emergency contacts of the wearer (there are countless stories online from people whose lives this ingenious feature has saved!)
As far as we know, the Apple Watch Series 8 has only been cheaper once before, when it was discounted by a further £10 in June. It's clear that this deal isn't going to be around for long, so if you've been thinking about getting your hands on an Apple Watch then now's definitely the time to do so! £50 is a huge saving (which you could put towards a fancy genuine leather strap for your new Series 8 Apple Watch!...know any good companies??) 
Will you be bagging yourself a discounted Series 8 Apple Watch? Let us know in the comments section below