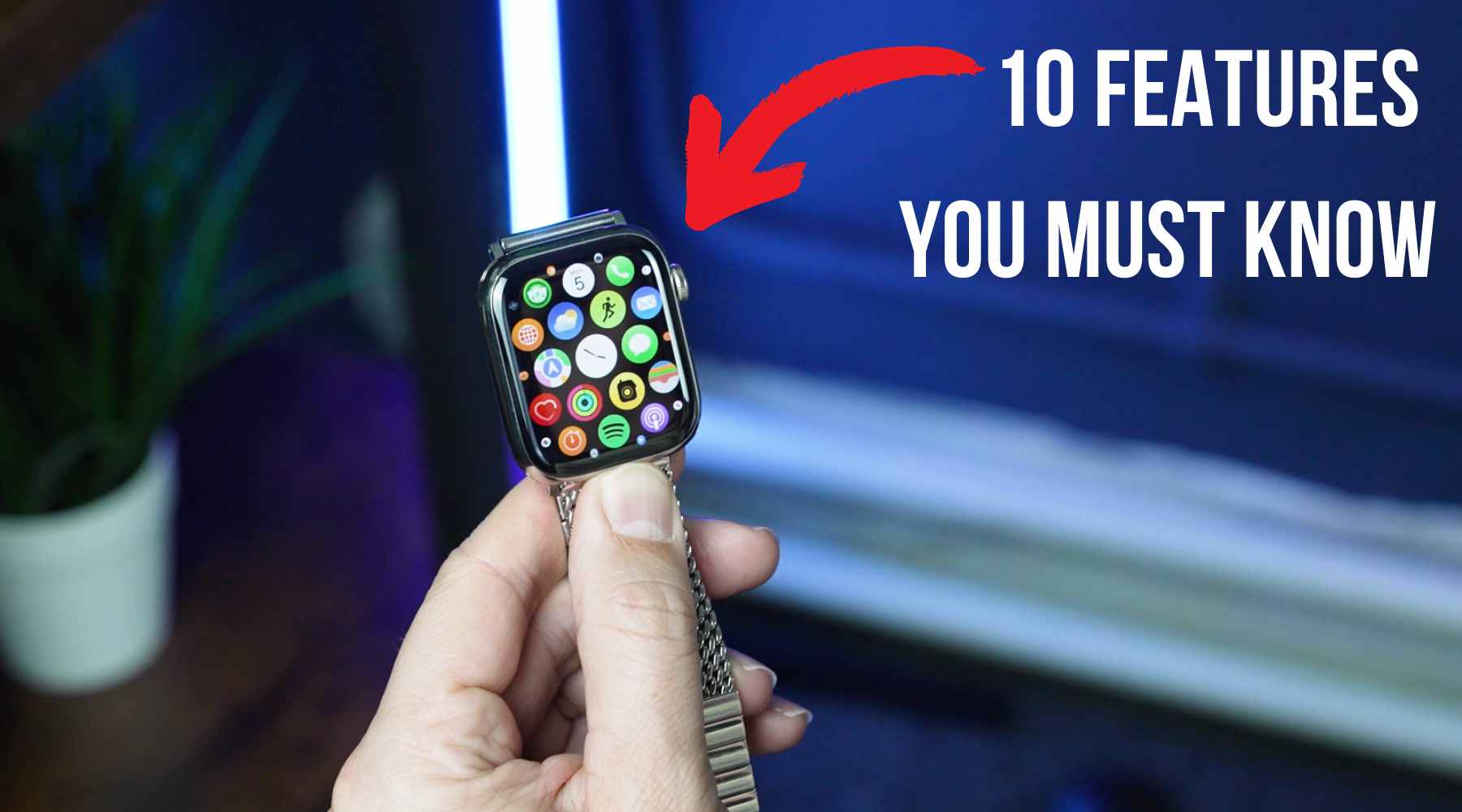 Unlock the Hidden Powers of Your Apple Watch: 10 Shocking Features You Didn't Know About!
If you're like me, you might've thought that your shiny new Apple Watch is a stylish, high-tech way to keep tabs on the time. But guess what? Your Apple Watch is far more than just a clock that looks good on your wrist. It's a mini-computer, fitness tracker, health monitor, and communication device all wrapped up into one chic accessory. Today, I'm going to walk you through 10 amazing features of your Apple Watch that might just blow your mind. Ready? Let's dive in!
Setting Up Your Apple Watch
When I first got my Apple Watch, I was keen to dive right into exploring its features. But I realised quickly that understanding the basics would make my journey much smoother. If you're setting up your watch for the first time, Apple's setup guide is a must-read. Once you're comfortable with the basics, let's hop into the good stuff.
Feature 1: ECG and Heart Rate Alerts
Our first stop is the health department. Did you know your Apple Watch can keep an eye on your heart? Yep, with the ECG app, it takes just 30 seconds to take an electrocardiogram right from your wrist, detecting signs of atrial fibrillation—a serious form of irregular heart rhythm. The Heart Rate app also alerts you if your heart rate goes above or below a specified range.
Just a month ago we heard about someone wearing an Apple Watch, it alerted them about an elevated heart rate while they were lazing around on a Sunday afternoon. A quick trip to the doctor, and they found out they had an underlying condition. It was a shock, but they were grateful for the early detection.
Feature 2: Fall Detection
Imagine this, one afternoon, while you're trying to master the art of rollerblading (keyword: trying), you have a nasty fall. Instantly, your Apple Watch detected the fall and offered to call emergency services. Luckily, you are fine and needed no assistance, but it's reassuring to know that your watch has got your back!
Feature 3: Noise Alerts
Next up is a feature that could save your hearing health. The Noise app notifies you when the decibel level around you reaches a level that could affect your hearing. Handy at concerts, right?
Feature 4: Hand Washing Timer
In a time when hand hygiene is more critical than ever, your Apple Watch can ensure you're washing your hands for the full recommended 20 seconds. It even gives you a pat on the back with a thumbs-up when you're done.
Feature 5: Walkie-Talkie
Ever fancied acting in a spy movie? The Walkie-Talkie app can make you feel like you're in one! I have fun using it to coordinate with my partner at the grocery store. "Over and out, got the milk!"
Feature 6: Remote Camera Control
Want to take a group photo but no one to click it? Your Apple Watch can act as a remote shutter for your iPhone camera. I've gotten some great holiday group shots this way.
Feature 7: Compass
If you love hiking as much as I do, the Compass app is your friend. No need to worry about getting lost on your outdoor adventures!
Feature 8: Siri on Wrist
Siri, Apple's voice assistant, is right there on your wrist, ready to help. Need to set a quick timer or check the weather? Just raise your wrist and ask!
Feature 9: Apple Pay from the Wrist
Forgot your wallet at home? No worries. With Apple Pay on your watch, you can pay for your coffee, groceries, or even your train ticket with a flick of your wrist.
Feature 10: Sleep Tracking
Lastly, the Sleep app on the Apple Watch helps track your sleep patterns, providing you valuable insights about your sleep quality. A good night's sleep is crucial for good health, and your watch can help you achieve it.
So there you have it! Ten astounding features of your Apple Watch that you might not have known about. Now, go forth and explore your gadget, and don't be surprised if you find more hidden treasures in it. The Apple Watch truly is a testament to the saying, "Good things come in small packages." I hope you enjoy your journey of discovery as much as I did!
For more tips and tricks, don't forget to check out the official Apple resources and share your experiences in the comment section below. I'd love to hear how your Apple Watch is surprising you!
Now if you need a new Apple Watch Strap, head to our homepage: