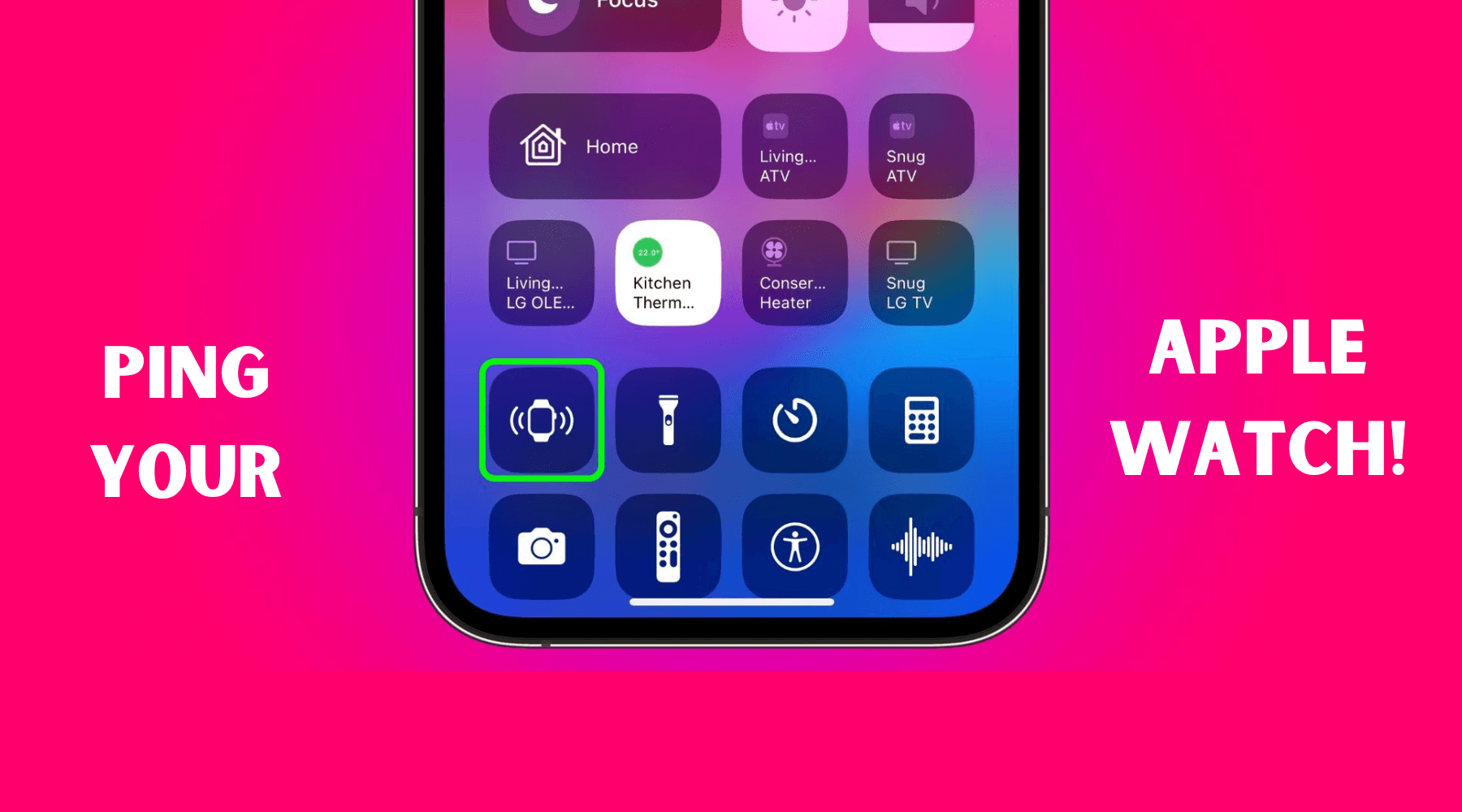 Ping Your Apple Watch With Your iPhone
Most of you probably know about the feature on Apple Watches which allows you to locate your misplaced iPhone by "pinging" it - playing a loud beeping noise from the phone, which lets you locate it around the house etc, it's a super useful feature to have at your fingertips! Now beginning in the latest IOS17, you can do the same in reverse and ping your Apple Watch from your iPhone control centre.
The new feature will only work if your iPhone and Apple Watch are in bluetooth range, or connected to the same wi-fi network. If you think your watch might be further away then try the Find My app.
The new Ping My Watch feature isn't pre-loaded onto the iPhones control centre, but you can very easily add it manually by following these simple steps - 
Open the settings app on your iPhone
Tap control centre
Under "more controls" tap the + icon next to "ping my watch"
Now swipe down from the top right of your iPhone screen (or swipe up if your iPhone is a model with the home button) to open the control centre
Tap the "ping my watch" button and your Apple Watch will make an audible beeping sound
And now you've located your Apple Watch (hopefully!) Note that the feature even works if your watch is locked/charged, and even if it's on your wrist. You can install the public beta of IOS17 now, or wait until the full stable release which is expected to drop this autumn.
And if you're looking for a comfortable and stylish strap for your Apple Watch, to ensure you never lose it again, why not check out a premium luxury leather strap by Buckle and Band? CLICK HERE TO HAVE A BROWSE