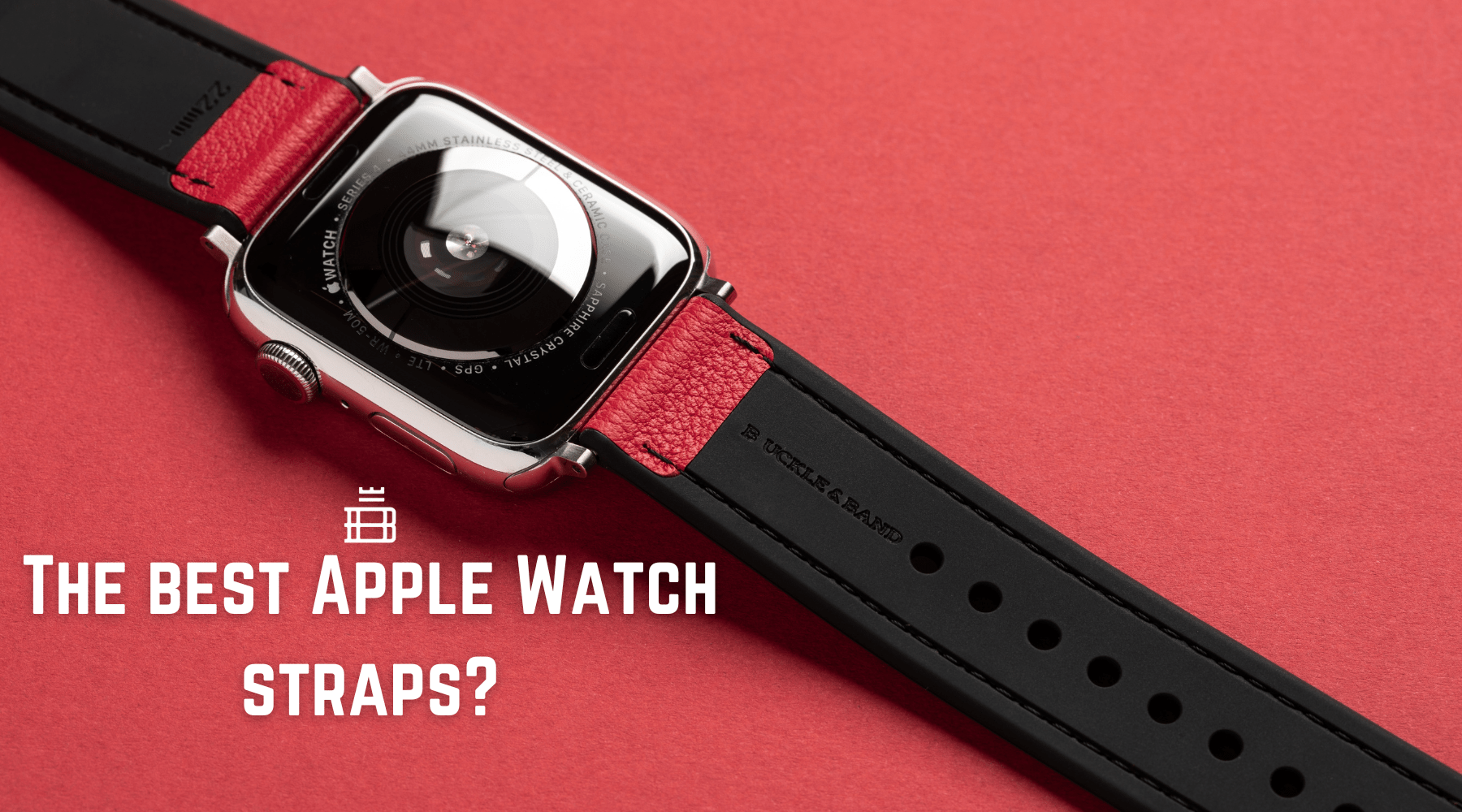 Best Apple Watch Straps for Everyday Wear
The best kinds of Apple Watch straps help to optimise your outfit, matching your style, mood and vibe while still being comfortable on your wrist. It doesn't have to be flashy and turn every head you walk past, but most people like a strap that reflects or matches their own personal style - whether it's subtle, colourful, dark etc. Here at Buckle and Band we've tried to create a range of stylish and high-quality luxury leather (and Vegan leather) Apple Watch straps that can match any outfit, whether you're an active person, outgoing, work-orientated, smart dressed or casually dressed we're bound to have something to tickle your fancy (and catch the eye of those around you!)
All of our Apple Watch straps are made from the highest quality full-grain leather, or environmentally and Vegan friendly microfibres.
Mila Suede
Our MILA SUEDE straps are great everyday straps for any outfit - they're lightweight, durable and super comfortable. They feature intricate white stitching along the sides with a choice of red, black or brown suede colouring.
Mona and Hybri
Our MONA and HYBRI sports straps are the perfect answer for any active gym goer who's looking for a durable yet stylish strap that's got their back through any workout or intense activity. They feature a sweat and water resistant silicone under, combined with a sleek leather upper providing a comfortable yet reliable strap that doesn't move around or irritate the arm during a workout session. The Mona straps come in a choice of Black, brown or pink. The Hybri straps are available in black, black and red, or black and brown.
Miam
Our Miam crocodile style straps are inspired by the bustling, wild spirit of Miami. Perfect for a night out or smart-dressed event. They feature a croc-style appearance and go great with any outfit, guaranteed to grab the attention of any cocktail party-goers. They're available in black, brown and pink (incase you really want to turn some heads)
Lond
Our Lond full leather straps are perfect for smart-dressed events, or smart dressed individuals. It's a thick, full-grain leather strap with intricate stitching down the sides. It comes available in Black, brown or khaki brown. We also have Vegan leather options, made from microfibers - available in Black, brown or green!
You can check out our full range of genuine luxury leather Apple Watch straps HERE