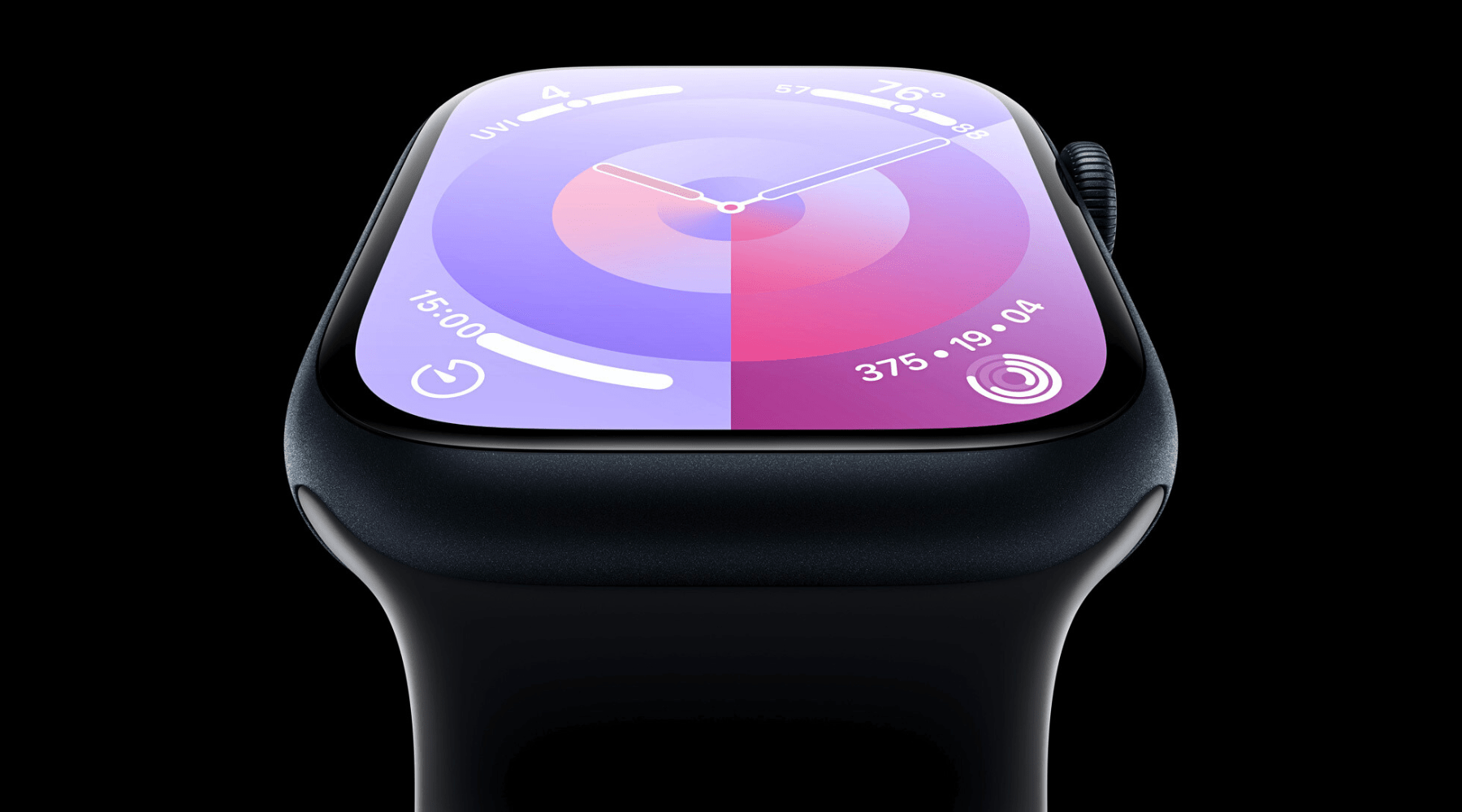 Apple Unveils the Apple Watch Series 9! What's new?
Yesterday (12th September 2023) was the annual Apple event at Apple Park in Cupertino, USA and with it comes super exciting news and information about their new releases coming in fall of 2023. Not only have the latest iPhone 15 and 15 Pro been unveiled, but also the Apple Watch Series 9 AND the Apple Watch Ultra 2 as well! Lets take a look at the new Apple Watches and see what's new and what's been improved upon.
S9 Chip
The big upgrade for the Apple Watch is Apple's new S9 chip, which is their most powerful chip to date, overtaking the previous S8; and the custom Apple silicone makes the S9 chip more powerful, capable and faster than ever before. The power efficiency of the S9 SiP means that the Apple Watch Series 9 can maintain all-day 18-hour battery life!
The new dual-core CPU contains 5.6 billion transistors - 60% more than the S8 chip, while a new four-core neural engine can process all machine learning tasks up to two times faster than previous models. This new technology allows for a number of impressive and useful features including their new gesture: Double tap.
Double Tap
Apple have really pushed and celebrated their new Double Tap feature on the Apple Watch Series 9 - The Apple Watch has been a key innovator in simple and intuitive features that allow for easy accessibility and usage of their interface: gestures like tap, swipe, wrist raise and cover to mute have helped to make the Apple Watch more accessible for people who perhaps experience limited mobility etc.
With the double tap feature, users can now control certain functions of the Apple Watch without even having to raise their arm. Double tap controls the primary button within an app, so simply tapping their index finger and thumb together allows them to snooze an alarm, stop a timer, play or pause music, answer or end a phone call and even take a picture with the camera remote on Apple Watch.
The new double tap feature is powered by Apple's new Neural engine which processes information and data from the accelerometer, gyroscope and heart sensor as well as Apple's new machine learning algorithm. The algorithm detects any small wrist movements and any changes in blood flow when the index finger and thumb perform a double tap. The double tap feature will become available following next months software update.
However, this isn't exactly a brand new feature to the Apple Watch! Assistive controls have been available for the Apple watch for quite a while, intended to assist people with limited or laboured movements and can be set up in your Apple Watch settings, however the new double tap feature builds upon this earlier concept and uses brand new technology within the Apple Watch's engineering to improve and hone this feature. For information on how to set up assistive touch on your current Apple Watch CLICK HERE
Brighter Display
The Apple Watch Series 9 also features a new brighter display thanks to the impressive new S9 chip (or SiP - System Integrity Protection) which boosts the overall brightness of the Series 9 display up to 2000 Nits (double the brightness of the previous S8 chip) making it even easier to read text in bright daylight! For darkened rooms or low-light situations and environments, the display can lower to just 1 nit, to avoid any eye strain or disturbance to others nearby.
Precision Finding
 The feature for finding your iPhone on the Apple Watch quickly became a favourite amongst Apple Watch fans. Now, the S9 SiP includes a second-generation Ultra Wideband (UWB) chip which allows for even more accurate and detailed precision locating of a lost iPhone. Precision finding now provides distance and directional information, as well as visual, haptic and audio guidance to a lost or misplaced iPhone, even if it's sat somewhere in a different room.
The Apple Watch Series 9 will also feature Apple's latest WatchOS10 and all its latest and greatest features. If you want to read more about WatchOS10 then CLICK HERE to read our blog post about that too!
The Apple Watch Series 9 will be available for £399 from the 22nd September 2023, and customers can pre-order right now. Will you be getting one? Let us know in the comments below!