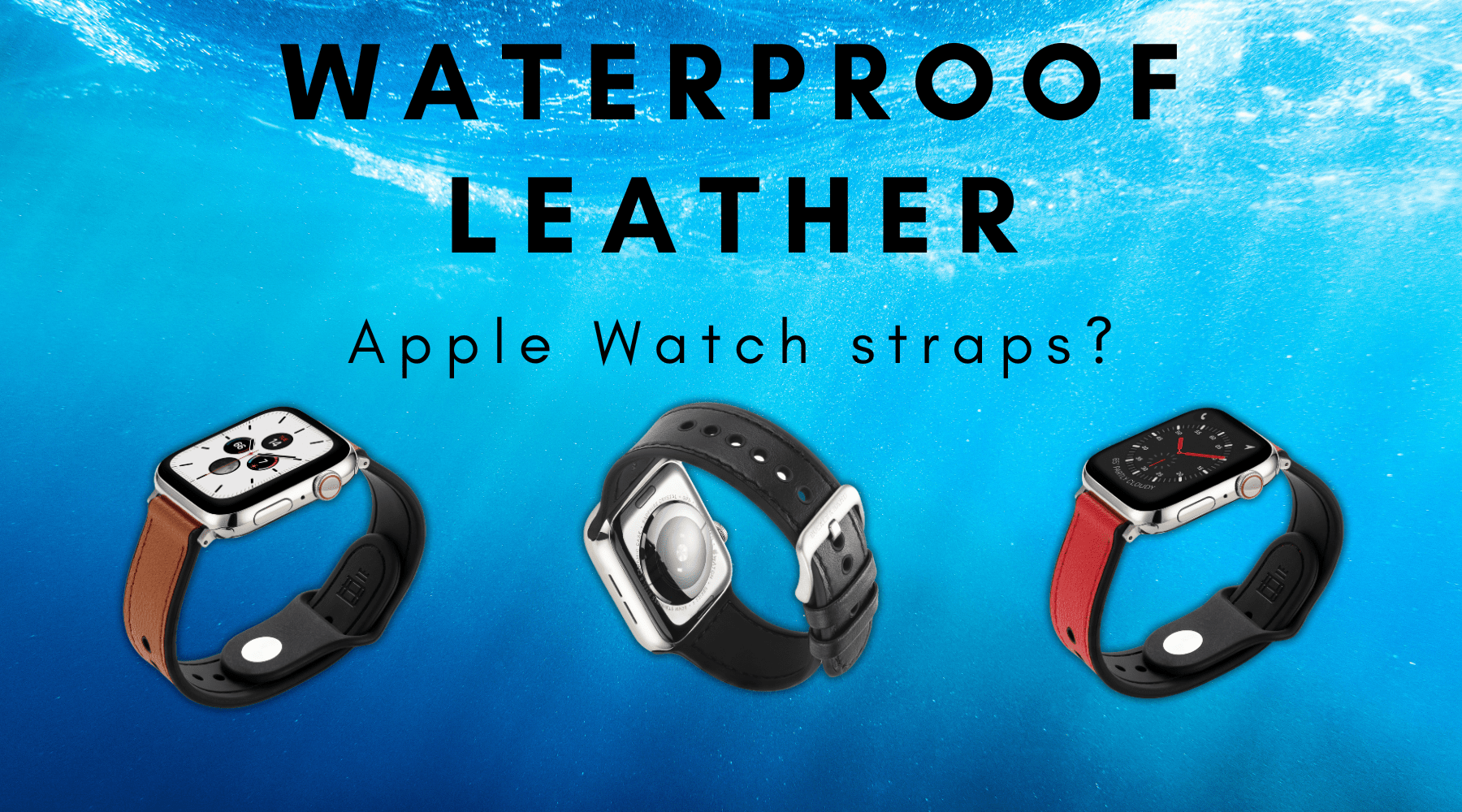 Dive into Fitness: Waterproof Leather Apple Watch Sports Straps
When it comes to finding the perfect blend of style and functionality in an Apple Watch workout strap, the practicality of hybrid leather/silicone sports straps is not to be overlooked. These accessories merge the timeless elegance of leather with the rugged and water-resistant properties of silicone, allowing for a workout strap that not only looks great but is able to to meet the high demands of athletic pursuits.
Waterproof leather sports straps embody the convergence of aesthetics and functionality. While leather might not immediately spring to mind when imagining water-friendly materials, progress in design and technology has birthed straps that are able to withstand the physical demands of a workout whilst maintaining their sturdiness - making them ideal companions for swimmers, water sports aficionados, and active individuals alike.
Not only does the strap allow for comfort and functionality during a workout, allowing the user to focus purely on their exercise goals, but the water resistant and breathable qualities mean that it doesn't retain moisture or aromas so the user can go straight from the gym to a night out without having to change strap.
As the Apple Watch itself is waterproof up to 50 meters (or 100 meters for owners of the Apple Watch Ultra) it requires a strap that can withstand the depths equally as much. Not restricted to just pool swimming, the elements of outdoor activities such as surfing, kayaking, water rafting or even just a day at the beach play a big factor in what the Apple Watch and strap must hold up against.
If you've been looking for a sturdy and durable workout strap for your Apple Watch that'll hold up against your toughest workouts whilst still looking great on a night out, you might be interested in our hybrid range of leather/silicone workout straps