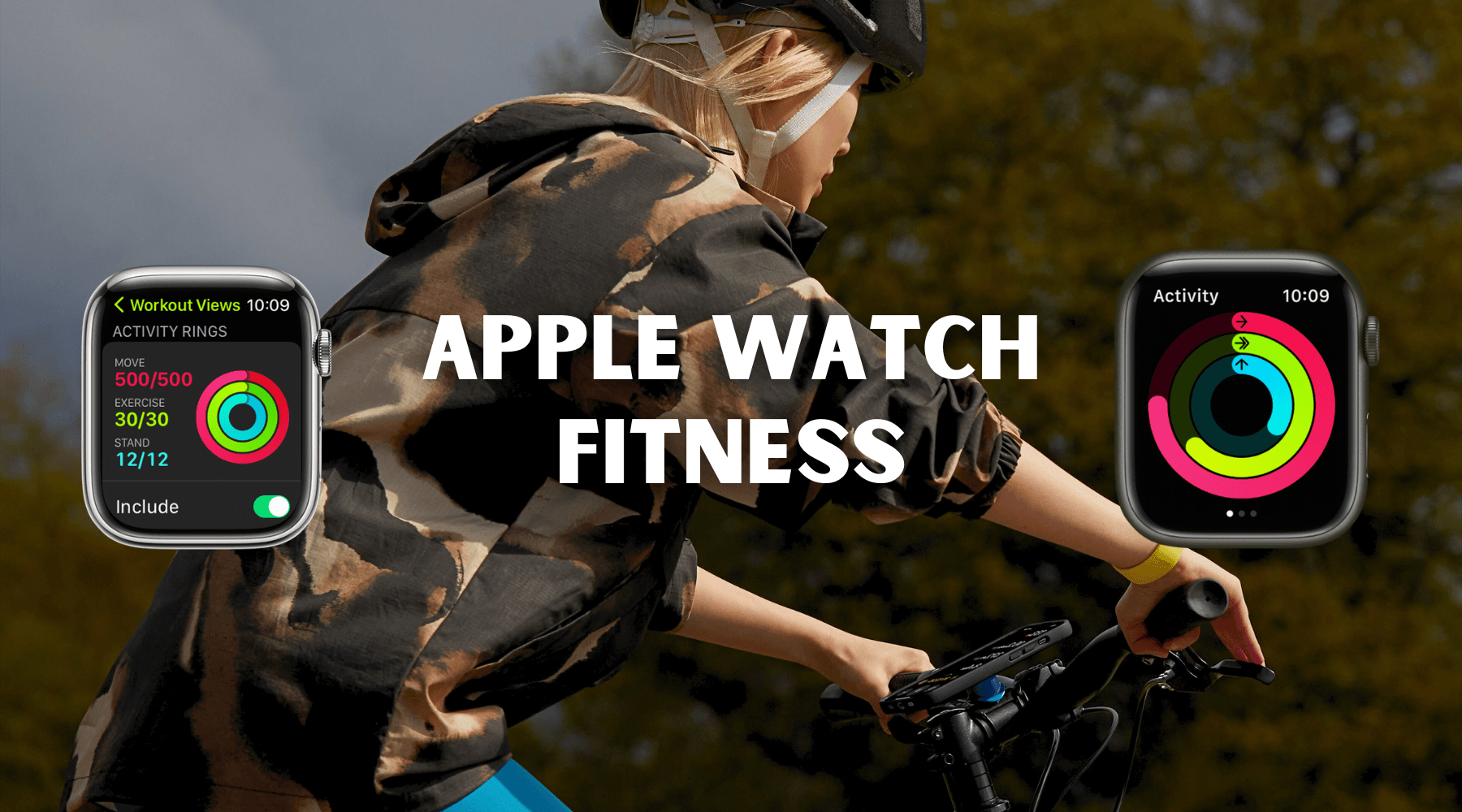 Can the Apple Watch Improve your Fitness Regime in 2023?
With the hustle and bustle of daily life, trying to balance work, life and fitness can be tricky. Trying to make time for it all can be a mammoth task, and even the thought of trying to organise it all can be enough to put people off entirely. It's no wonder then that the Apple Watch can be the tool to help you manage and organise your time more efficiently and maximise productivity.
From things like setting alarms and reminders for workouts or sleeping routines, to tracking your dietary intake and workouts, to even planning and managing your sleep cycles, the Apple Watch is essentially a personal trainer on your wrist.
Fitness Tracking
The Apple Watch features a built-in fitness tracker which helps the user to keep track of their daily activities and improve upon their personal best. Simply by wearing the Apple Watch through their daily routine, users can keep a log of data such as calories burned, steps taken and average heart rate. The true motivation comes from the "Active Energy" tracking which tracks the calories you burn through exercise, encouraging you to remain committed to your fitness routine.
Apple Watch features daily fitness rings which the user must complete and close each day, for things like moving, standing and exercise. Users can set their goal for calories burned and the Apple Watch will give reminders throughout the day to stand up and move around to close that ring. This is a great feature for setting a baseline level of activity and movement throughout their day.
Personalisation
Everyone's fitness needs and goals are different, that's why the Apple Watch allows for personalised workouts that are tailored to the user. The pre-installed workout app on the Apple Watch gives the users a plethora of activities to choose from running, swimming, cycling, walking to things like yoga. Users can then receive realtime feedback on their activities which focus on things like pace, distance, heart rate and calories. The Apple Watch will also create post-workout summaries which help the user can look over their performance and pinpoint which areas they aim to improve upon.
Staying Connected and Motivated 
One of the best motivators for a fitness journey is having a friend/buddy alongside you, going through it all as you are. The Apple Watch allows users to stay connected with friends and family through its own fitness app, being able to share progress, achievements, goals and challenges. This aspect helps users to maintain a friendly competition as well as staying motivated to complete each day's goals. Having a shared fitness experience helps motivation and overall enjoyment!
Mindfulness and breathing
While physical fitness and health is a must, people often overlook the importance of mental wellbeing. The Apple Watch has many features and apps that can help with ones breathing, as well as mindfulness and meditation. The Breathe app for Apple Watch is completely free and provides the user with short breathing exercises that they can complete throughout the day in order to help with anxiety, relaxation, concentration and stress reduction. Users can choose the duration of the exercise from 1 minute up to 5 minutes, making it a simple and very manageable routine that's easy to fit into a busy day. Other apps like Headspace can assist in mindfulness and meditation exercises, incorporating these exercises into ones daily routine can improve overall mental health and productivity.
Heart Monitoring
Monitoring heart rate during workouts is vital for ensuring that you're achieving the maximum potential, while not over-exerting yourself. As well as this, it's useful and helpful to be able to monitor heart and blood levels even just for health reasons. The Apple Watch's in-built sensor allows for the tracking of blood oxygen levels, heart rate, ECG and more (There are rumours that future updates could include analysis for blood glucose levels too, which would greatly help users who suffer from diabetes) Monitoring ones heart rate and blood levels is integral for maintaining consistency and remaining in the right training zones to achieve set goals. It also helps those with underlying health/heart problems to workout whilst remaining within a safe zone for their health.
 Sleep Tracking and Monitoring
Keeping track of ones sleep cycles and durations can vastly help in aiding ones health routine. Sleep is highly important to muscle recovery, hormone regulation and overall health and wellbeing. getting the recommended 8 hours of sleep a night isn't always as easy as it sounds, as most people's busy schedule ends up stretching later and later into the night as they try to fit as much productivity into their daily routine. By monitoring their sleep cycles users can better plan out their nightly routine and plan out which areas can be improved upon, as well as taking up better sleeping habits.
With something as advanced as the Apple Watch, users are now able to completely transform their workout routine and tailor it to their own specific needs, time constraints and goals. It's a device that's packed with features and software that can not only improve their routine, but their lifestyle as well. It's not just a piece of technology, but a workout partner, personal trainer and an ally on the journey to self improvement and a healthier lifestyle.