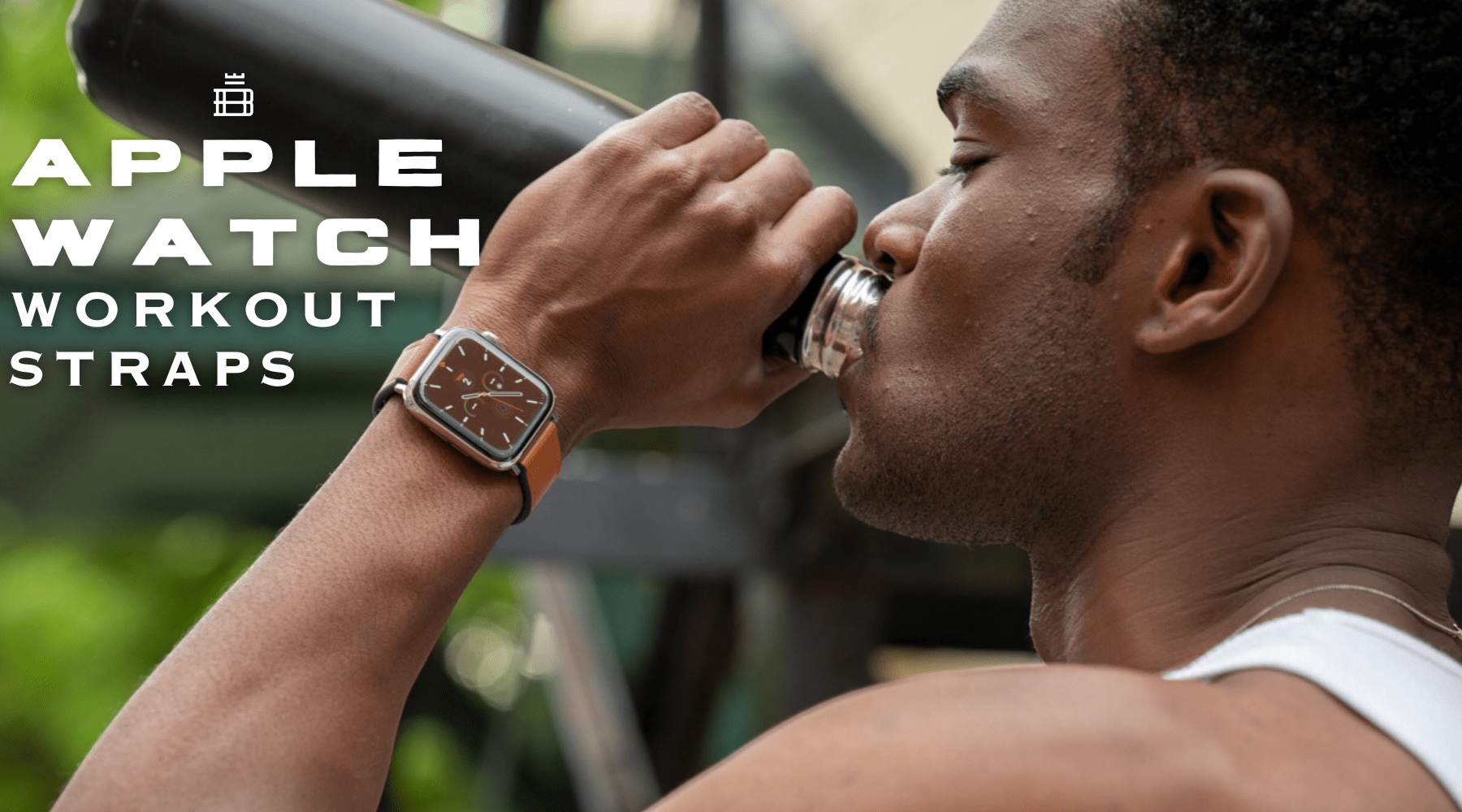 Shopping for a workout band for your Apple Watch? Read this first!
If you regularly use your Apple Watch for working out and/or outdoor activities, having a comfortable strap can make a world of difference. Not having to worry about skin irritation, rubbing or just discomfort while you're in "the zone" is a big game changer when working out. Here at Buckle and Band we understand the importance of having the correct strap for the job, and the difference that it can make to your workout.
Silicone is a popular choice for Apple Watch workout straps as it's a durable and comfortable material that feels smooth on the skin, making it comfortable to wear during workouts. It's also water resistant and quick-drying which is perfect for battling against perspiration during a high-energy workout. It also lightly grips the skin which avoids any unwanted movement while sweating or undergoing activities.
An adjustable and secure fit is paramount for a workout band to be able to accommodate various wrist sizes. A band that's too small can end up restricting blood flow which, especially when the heart is pumping faster during a workout, can be uncomfortable and even dangerous. A band that's too large or doesn't have a snug fit to the wrist can move around too much or even end up falling off the wrist entirely. Workout bands with multiple size options or adjustable buckle mechanisms such as pin-and-tuck closures work best, as they give the user plenty of size options and aren't too restrictive.
Another useful, if not vital feature for a workout band is water/sweat resistance. Obviously enduring an intense workout, run, swim or other exercise routine is going to induce a lot of sweating. It's very important that the band can endure being repeatedly exposed to sweat and water without compromising its integrity. This is why silicone is one of the better materials for a workout band, as its moisture-wicking properties can stand up to these elements whilst still remaining breathable and lightweight. Silicone is also fast-drying, so moisture doesn't linger on it for long, reducing skin irritation from any rubbing or contact.
In conclusion, the best workout strap is one that finds the perfect balance between style, aesthetic and functionality. It's good to look good, but it's useless if it doesn't serve a functional purpose for a workout. It should be comfortable, durable enough to withstand the strain and motions of a workout, secure so that it doesn't repeatedly move around on the wrist, enhancing the user's experience whilst letting them focus on their workout and stay "in the zone"
We believe our range of Hybrid workout straps meet all these criteria, whilst still looking stylish and standing out. On top of this, our straps can be adapted to work with any casual outfit, meaning you don't have to change your strap after a workout - you can go straight from workout to night out! If you're looking for a durable Apple Watch workout strap that's got your back no matter what the outfit or occasion, why not take a look our range of hybrid straps below? They feature a durable, sweat and water resistant silicone under combined with a stylish and sleek genuine high quality leather upper, the best of both words! Check out our full range of hybrid workout straps HERE!