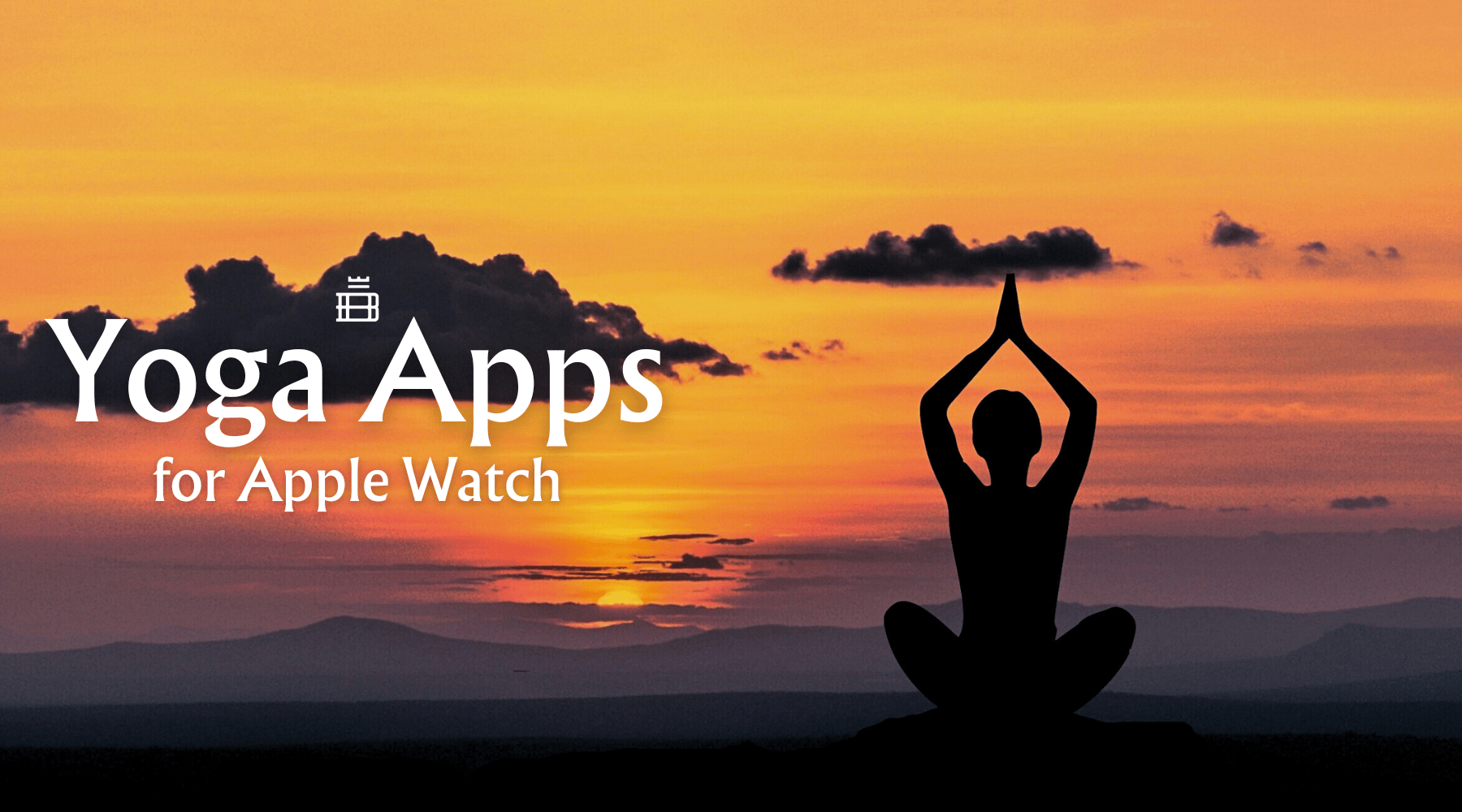 Top 4 Apple Watch Yoga Apps for a Clearer Mind
In today's hectic and bustling world, juggling the old work/life balance seems to be getting harder and harder and if you try to throw a steady health routine in the mix as well, it can seem unbearable. The balance of mind and body positivity and maintenance of mental health is a growing issue in modern society, with Champion Health stating that 1 in 6 adults in the UK suffering from depression.
In this area of mental and physical wellbeing, yoga has been proven to help reduce stress, anxiety and low-mood time and time again. For many people, taking the time out of their busy routine to attend yoga lessons just isn't on the menu - whether it's prices or simply too much going on in their work/social life balance, a set yoga routine isn't always feasible for many. But with the Apple Watch, there's an incredibly large number of apps available which offer guided yoga sessions which are perfect for the bustling lifestyle of many. 
1) Apple's Fitness App
Apple's in-built fitness app on WatchOS is the easiest and simplest way to keep tabs on your yoga progress using your Apple Watch, and you won't need to download or pay for anything extra in order to be able to use it! It won't give you a yoga sequence to follow, or a daily routine, but it'll allow you to keep track of things like the amount of time you practice and how many calories are burned. It's a simple platform which will allow you go maintain a record of the progress you've made, if you have an idea of poses and sequences that you can work through then this app is all you may need!
2) Apple Fitness+
If you're new to yoga or don't have your own routine to fall back on, then it may be worth looking into Apple Fitness+. This app is a $9.99 a month subscription-based platform which offers a wide variety of workout and fitness options, including yoga, which are taught by experienced and highly regarded instructors. As you follow workouts and routines on your Apple Watch, your real-time metrics (heart rate, calories burned, etc.) are displayed on the screen, helping you monitor your progress.
Apple Fitness+ also adds new workouts regularly across different categories, ensuring that users have fresh content to choose from and the workout routine becoming boring, repetitive and stagnant. It's not just restricted to your Apple Watch either, Apple Fitness+ can be accessed across platforms like iPhone and iPad as well, giving the user a diverse selection to choose from. 
3) Pocket Yoga
Pocket Yoga is the perfect yoga app for anyone looking to just focus on yoga itself. It's a one-off payment, so no hidden contracts or monthly chunks of money coming out of your bank account. The app is extremely simple and friendly, no super-jacked celebrities talking you through long and tedious routines, no fancy visuals - just a voiceover and an animated person performing the yoga poses for you to follow. It's a friendly and simple app to use but it still offers some great instructions and works as a good introduction to yoga poses. It costs $2.99 and that's it! No unlockable features or subscriptions.
 4) Asana Rebel
Asana rebel is a more of a fitness oriented app that features for both Apple Watch and iPhone. While it's more goal-oriented than other apps on the list, some may benefit from this motivation. Upon installing and signing up to the app, you're asked for some information such as what your goals are for yoga and what you'd like to get out of the app, Asana Rebel then creates a workout/yoga plan for those goals. If you're looking to get into Yoga primarily for fitness more so than relaxation then Asana Rebel is a good choice for you - it's $35.99 a year for an annual subscription, or $15.99 a month.
And if you're looking for an Apple Watch strap that'll accompany you on your yoga journey and keep you comfortable throughout your routines then why not have a look at our hybrid range of Apple Watch straps?