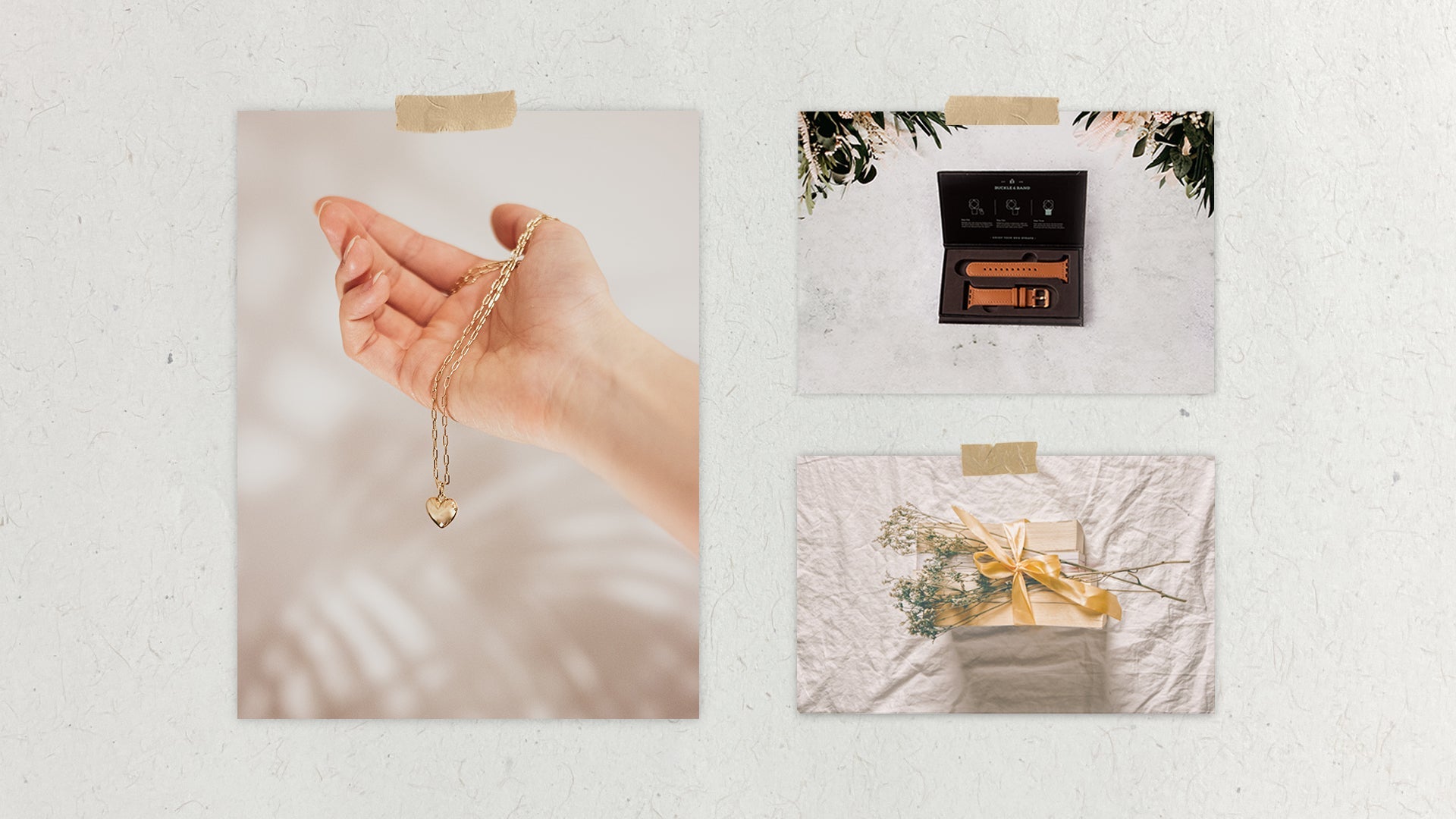 2023 Valentine's Day Gift Ideas For Her
Valentine's Day is just around the corner and if you're anything like most people, you're probably feeling the pressure to find the perfect gift for your girlfriend. Whether you've been together for a few months or a few years, choosing a gift that is both thoughtful and practical can be a daunting task. In this post, we'll explore five different gift options that are sure to impress your significant other and make her feel like royalty!
1) A Buckle & Band Watch Strap for the Apple Watch (Of course!)
One of the biggest pain points people have around Valentine's Day gifting is difficulty finding a gift that is both thoughtful and practical. It can be hard to strike the perfect balance between something that is romantic and something that is actually useful. A Buckle & Band Watch Strap for the Apple Watch is the perfect solution to this problem. Not only is it a stylish accessory that she can wear every day, but it also has practical use in keeping her Apple Watch safe or turns into something she can wear to work or the gym.. Plus, it's a gift that can be used for years to come, making it a thoughtful and practical choice.
 2) Customised Jewellery 
 How does the old saying go? "Diamonds are a girl's best friend" - Well a personalised piece of jewellery such as a necklace, bracelet or ring can be a great way to show your girlfriend how much she means to you. You can choose to get her name, her initials or a special date engraved on it. This is a thoughtful and timeless gift that she can wear and treasure for a lifetime. You can even double up and get matching jewellery for the ultimate couple goals!
3) Spa Day
With all the stress, hustle and bustle of modern life, it can often be difficult to "wind down" at the end of the day. You can jump in the bath, stick a facemask on and top it all of with some cucumber slices over your eyelids, but it still doesn't quite emulate the full spa treatment. Why not treat your girlfriend to a day of relaxation and pampering? Give her a gift card for a spa day so she can really let her hair down - You can get a couple's deal if you fancy loosening those knots in your back, or for her to use with a friend if you can't make it! She can enjoy a massage, a facial, or any other luxurious treatment that'll help her melt away all that stress. This is a great way to show her that you appreciate all she does and that she deserves to take some time for herself.
4) Cookbook
If your girlfriend is a foodie or loves to cook, a cookbook is a great option. You can choose a cookbook that focuses on a specific cuisine or type of food that she loves, or maybe a cuisine that you're both interested in, but haven't ventured into yet. This is a thoughtful and practical gift that she will love. Plus cooking can be a shared experience between the two of you, as long as you work well as a team in the kitchen! If she's not a foodie and you are, then you could purchase it and let her choose the meals you're going to cook for her, it keeps the romantic sentiment, she doesn't have to do any of the work and you both get some new and delicious recipes to try!
5) Romantic Weekend Getaway
Always a crowd-pleaser, a romantic weekend getaway for two is the perfect valentines gift idea! There's countless choices to choose from, such as a cosy log cabin in the woods/mountains, a beachfront hotel or an adventurous escape to a new city that you can explore. A weekend getaway is the perfect way to spend some quality time together whilst making everlasting memories in the process!
Some location suggestions include: The Cotswolds, The Lake District, Hebden Bridge, Edinburgh, Whitby, York and Oxford
Valentine's Day can be a stressful time when it comes to gifting, but with a little bit of thought and creativity, you can find the perfect gift for your girlfriend. A Buckle and Band Watch Strap for the Apple Watch, customised jewellery, a spa day, a cookbook or a romantic weekend getaway are all thoughtful and practical gift options that are sure to impress her. Hope you have a Happy Valentine's Day!