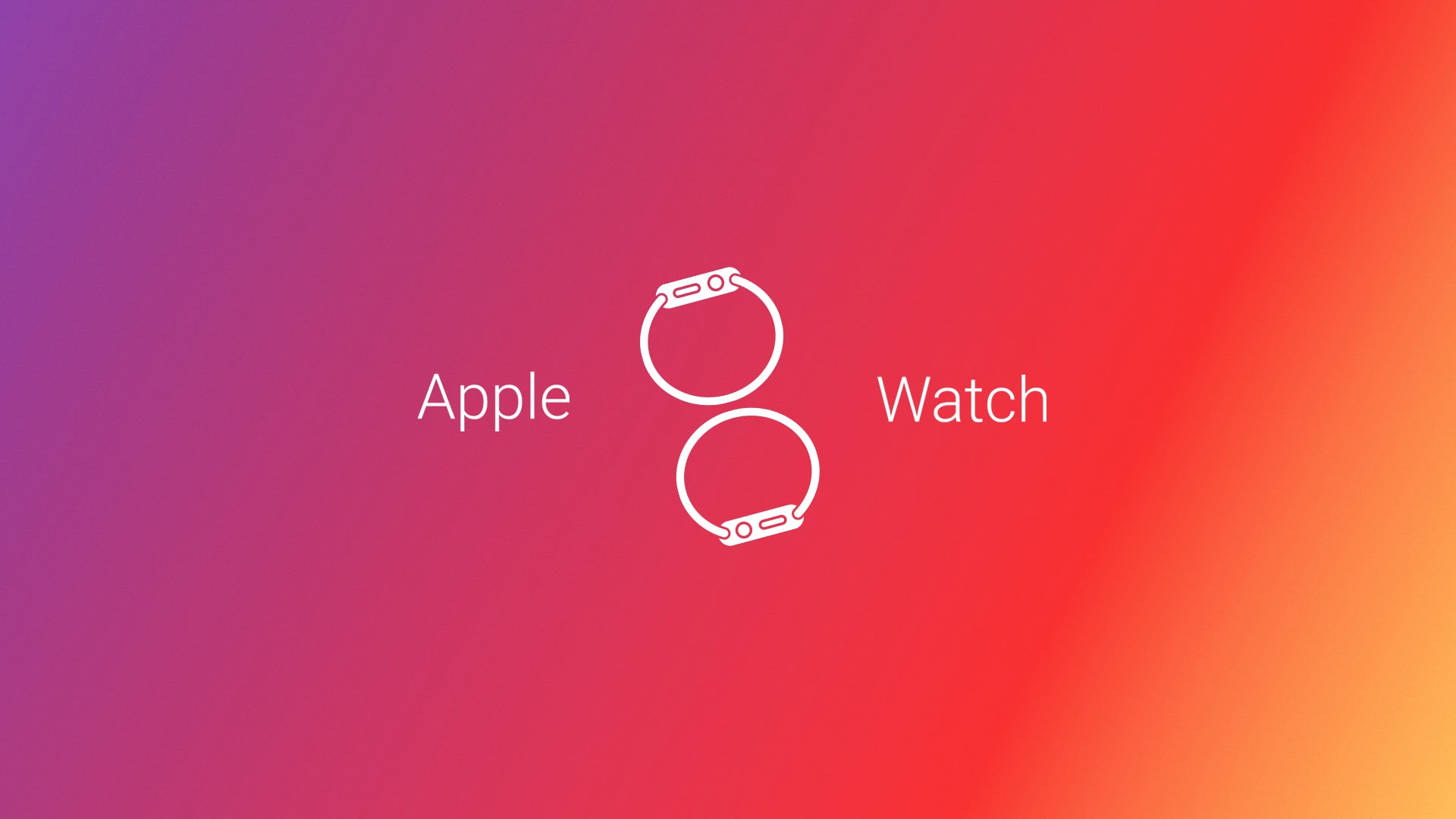 Unexpected Apple Watch Series 8 Rumours!
With the coveted September Apple Event due to take place in a just a few weeks we've taken a look at all the rumoured features and anticipated announcements surrounding the new Apple Watch. What we've found may surprise you...
The New 'Pro' Model
The Apple Watch Series 8 may not include 'Series 8' in the name at all! We've seen reports of the introduction of a higher-end Apple Watch model with titanium casing and a larger, shatter resistant display that will take on some of the well-regarded features of, and potentially replace, the Apple Watch Edition which itself has offered a titanium cased model since 2019. This new model is said to be named the 'Pro' or 'Explorer' addition. It's expected to be marketed towards those who are involved in extreme sports or who expose their Apple Watch to more testing conditions. For these reasons it will boast a more rugged structure, longer battery life and possibly an all new look. This makes a lot of sense especially since Apple released its 'Hard Knocks' trailer last month in order to showcase the toughness of the Series 7 so it's not too unexpected to see them continue developing in this direction. 
The Apple Watch 8
The big question is if this 'Pro' or 'Explorer' model is in fact the Apple Watch 8 or a completely separate model that will run alongside it in a similar fashion to the SE models we've seen in previous years. At the moment it's looking like the latter is true. With the recent news of this high-end model surfacing; most are now expecting the Apple Watch 8 to be largely similar to the Series 7 meaning that the drastic design changes once associated with the Series 8 is in fact being reserved for the Apple Watch Pro. The main changes will therefor be largely to do with functionality; the most heavily-reported of which would be the temperature sensor. In addition to this we may see a car crash detection feature and the introduction of an S8 chip which apparently won't offer too much of an improvement on the S7 chip from the Apple Watches previous generation.
Apple Watch SE
With the slightly improved and subtly updated Apple Watch 8 scheduled for release and the Apple Watch Pro looking like its new and exciting hard-wearing features will come with a hefty price tag approaching the $1000 mark; it looks like Apple will also be releasing yet another Apple Watch SE for those who are maybe looking for their first smartwatch of just after a more affordable model in general. This would mean the release of three different models in one announcement which sounds a bit crazy but I guess it's something we're getting used to with the iPhone now being available in a Mini, Standard, Pro or Pro Max variant with the release of each generation. If the three models are released in unison it looks like the cheaper price tag of the new SE model will mean it will be the only 2022 Apple Watch without the highly anticipated body temperature sensor which will then only be available on the 8 and Pro models.
Let us know what you think about this rumoured lineup and which one you'd like to get your hands on. If you'd like to see some surprising expectations surrounding the event itself click here to take a look at our iPhone 14 and Apple Watch 8 Event Info blog. Thanks for reading!