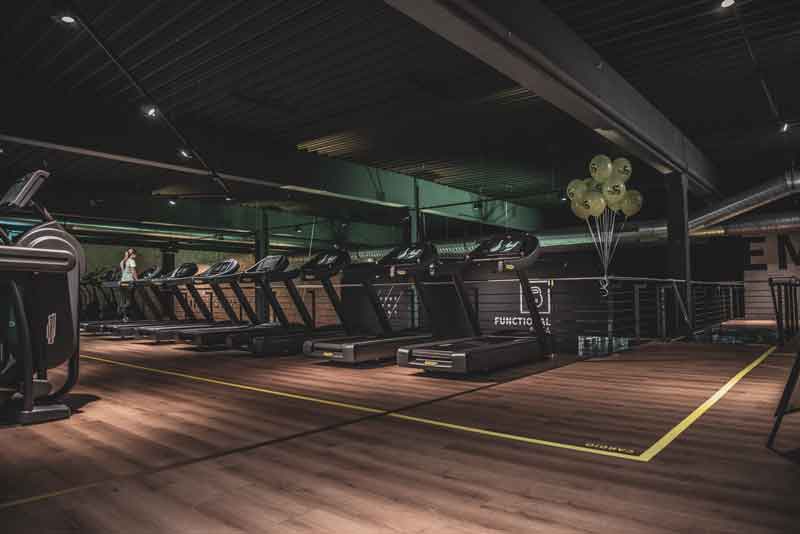 Top 5 Fitness & Wellbeing Apple Watch Apps
Top 5 Fitness & Wellbeing Apple Watch Apps.
We've all got something in common, we own an Apple Watch and lets face it we could all do more to improve our fitness and mental well being. 
The Apple watch is a powerful tool, so in this blog post we cover some of the top fitness and wellbeing apps we use here at Buckle and Band for the Apple Watch.
Enjoy!
1.) Apple Fitness+

Fitness+ is an excellent guided workout app for Apple Watch users. The free one-month trial offers access to a range of workouts, including strength and HIIT sessions as well as yoga practices you can do on cardio equipment like treadmills or bikes if your schedule allows it!
It's a great way to keep track of your fitness goals. You can start, pause and end workouts from the Apple Watch without having to stop what you are doing on-the-go or download anything new! The Fitness+ service is contained within native apps like "Fitness" so all users have access - just sign up for it.
2.) Liftr – Workout Tracker
Liftr is a powerful indie app for the iPhone and Apple Watch focused on tracking strength training. The best part about it? It's designed so users can easily log their progress across different exercises in one place! With features like these, you'll be able to see how much weight has been lifted each time interval without having another FitnessKit App or HRM watch around your wrist.
The app also has a database of 240+ different exercises and 150 beautiful animations for you to choose from. You can even create your own custom workout!
3.) Tempo
Tempo is a must-have for runners and walkers thanks to its intelligent analysis, excellent Apple Watch integration: it can get data from any fitness tracking app that logs your activity such as steps taken or calories burned. We're pleased to see the Tempo works equally well with wheelchair users!
You can even add Tempo calculations to many of your Apple Watch faces so you get a clear picture of how different workouts affect performance. The app enables tagging in all kinds of ways: for example, if the particular pair running shoes have had an effect on what sorts or runs are best suited to do it with them and when!
4.) Fitstar Yoga
The Yoga Watch app is a revolutionary way to experience yoga. It provides clear instructions and feedback so that the user can focus on their pose while getting accurate, real-time guidance from wherever they are in space instead of having attention drawn towards themselves by looking up at screens or instructors. With this innovative new technology for mindful practice at home as well as abroad traveler's will soon be able not only do poses with perfection but also manage sessions more efficiently than ever before!
5.) Apples Mindfulness App
This built in Apple Watch app is easy, simple and free to use. Wether you've had a stressful day at work or if you just want to unwind this app is great.
I tend to use it before lunch, when I get home and just before bed. It only takes 1-2 minutes per day and works great to get yourself back to a clear mind.
Looking for a great fitness band?
https://www.buckleandband.com/collections/gym-straps-for-apple-watch