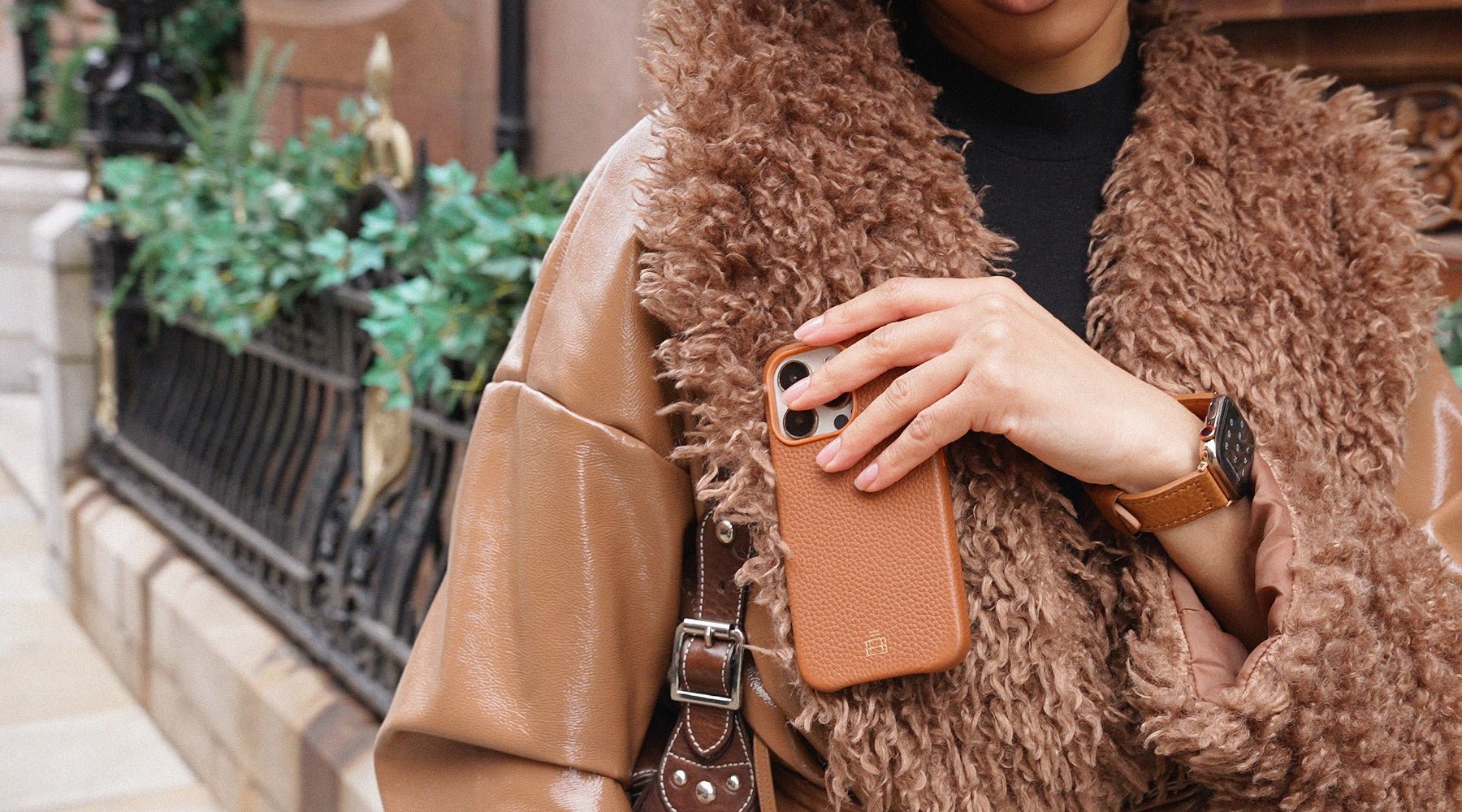 The Apple Accessories March Giveaway Is LIVE! | #BuckleUnboxed
The first #BuckleUnboxed giveaway came to an end on Friday and we're very happy to congratulate Phon (@world.timedesign) on winning February's prize by uploading this great shot of his Leather Lond Apple Watch Strap to Instagram! Phon's prize was his choice of any leather, suede or vegan leather strap and he chose to go with the Black Miam Band - a great choice of course! 
What Is The March Giveaway Prize?
The March Giveaway is now open and the prize will be your choice of any of our Premium Leather iPhone Cases. These cases retail at $48 (£39.99) and come in black, royal blue, emerald green, brown and pearl white. The outer layer of this protective hard-case is made from genuine leather and features a soft inner-lining and 2.5mm raised camera protection barrier.
How Do I Win?
You can see our full guide by clicking here. But, in short, just upload a post, reel, tiktok or short of any of your Buckle & Band items (including our Free Apple Watch Wallpapers for free entry) and use #BuckleUnboxed for your chance to win!
When Is The Winner Announced?
Entries are now open and will close at midnight on the 30th March (UK Time) with the winner being announced the following day on the 31st. Any entries received after midnight on the 30th may be automatically placed into the April giveaway. Get posting, make sure to hashtag #BuckleUnboxed and best of luck!