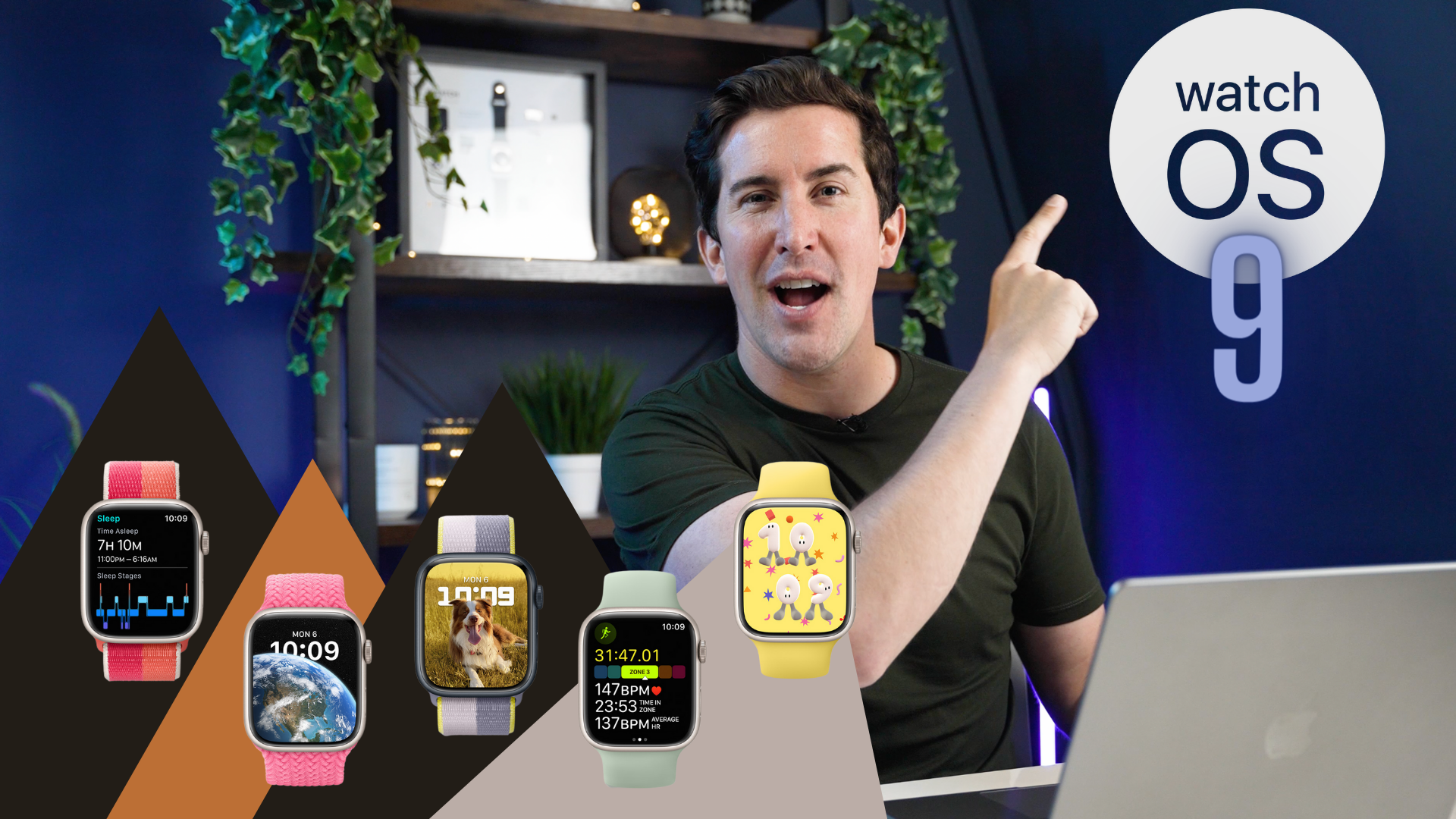 What's coming in WatchOS9? Everything you need to know
So Apple have just concluded their annual Worldwide Developer's Conference for 2022 and there are some exciting new features in the works for the Apple Watch, so let's run through them!
New Faces 
Apple are giving us some great new faces for the Apple Watch this year, including the Astronomy, Lunar, playtime and possibly our favourite; the Metropolitan face.
The Lunar face contains more information for Chinese, Hebrew and Islamic calendars
Astronomy features star maps and cloud data to give you a better understanding of exactly where you are in the galaxy at that time! The display includes a realtime model of our planet earth.
Playtime is a new fun piece of art by artist Joi Fulton
Metropolitan is a classic Apple Watch face, and can even change its style with the simple twist of the Apple Watch crown, adjusting the size of the numbers for ease of use!
New richer complications
Apple are also updating the complications around the Apple Watch, so every little complication and button/feature will be more customisable and personable so you can tweak your watch to fully suit your every style.
New User Interface for Siri
Normally when you bring up Siri, it takes up the whole screen and blocks anything that you had in the background. With the new UI it takes up much less of the screen and looks similar to that of the iPhone.
Fitness
If you're a fitness fanatic, you'll be pleased to learn about the new running metrics. Your Apple Watch will now be able to give you information about your running form including stride length, ground contact time and even heart rate zones. This is super handy if you've decided that 2022 is going to be the year that you want to take your running to the next level! The watch will also track your cardio recovery times for outdoor walks, hiking and runs.
Now if you're like me, I tend to run a similar route in the mornings. Apple's new feature will let you record your run and then allow you to compete against your own personal best, a bit like the ghost modes in Mario Kart which is pretty cool (and spooky!) If triathlons are your thing, the watch will now auto-detect when you switch from running, swimming or cycling! You used to have to do this yourself, but now the Apple Watch does it for you.
Medication Reminders and Health
If you're on any kind of medications, with WatchOS9 you'll be able to build a list of medications and schedules so you'll never forget to take your medicines again. Just another feature that helps to make your daily routine that little bit easier! I'm assuming you'll be able to pop in vitamin tablet reminders and things like this too.
Many of you will know that the Apple Watch has heart rate monitors and ECG, well Apple will be bringing new improvement to detect atrial fibrillation including AFib history for better long-term tracking.


Sleep analysis
When your busy day is done and you're ready for a solid night's sleep, your Apple Watch has got your back. WatchOS9 will feature new sleep tracking improvements, including all of your various sleep stages. This means that the watch will be able to tell you how much time you've spend in REM sleep, core and deep sleep.
The new WatchOS9 will be out later in the year, but let us know in the comments which features you're looking out for, or is there anything that you'd like changing on the Apple Watch? Drop a comment below and let us know!