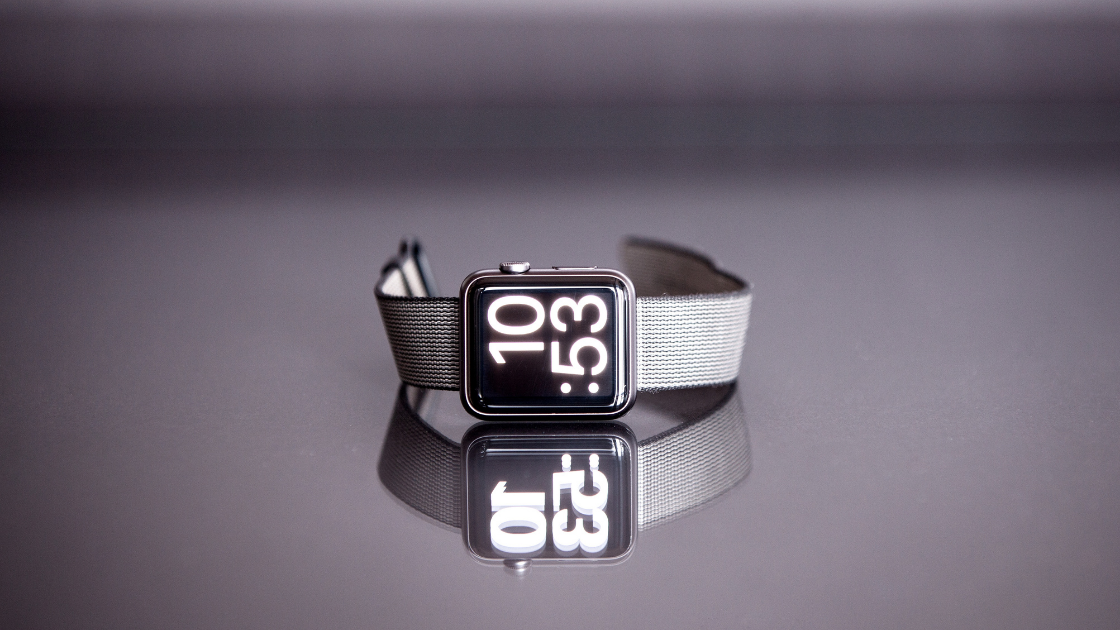 Is the Apple Watch Series 7 still worth buying?
With the announcement of the new Apple Watch Series 8 supposedly dropping later on this year, now seems to be the time when people ask themselves questions such as "Should I buy the current model, or wait for the new one?" "Will it be any different from the last model?" and "Am I out of touch, or is it the kids who are wrong?" While we may not be able to answer that last one for you, we can certainly take a look at the current Apple Watch Series 7 and discuss its many useful features, as well as seeing if it can compete with it's soon-to-be-released counterpart.
We all know that the Series 7 won't become completely obsolete whenever the latest model is released (At least, not for another year or two!) but is it really worth purchasing a Series 7 and possibly missing out on new and exciting features? The Apple Watch Series 7 builds upon the designs of previous Apple Watch models with a more rounded design, larger display screen, improved durability and faster charging times. As well as this, the Watch offers 1mm more size options, which may not sound like a lot, but it makes a whole lot of difference for users with different preferences and wrist sizes.
Price-wise, the Apple Watch Series 7 starts around $399 (Around £335) While the Watch SE comes in at around $279 (Around £234) The difference between the SE and the regular Apple Watch being that the SE is the cheaper option of the two; compromising a few features for a reduced price.
Some examples of this are a slightly smaller screen, the retina display on the SE isn't an "always on" display like with the Series 7, and the SE isn't able to make and receive calls/texts as it doesn't take a SIM card like the regular 7 does. These aren't very massive features to miss out on, and if you're looking to save some cash, you'll still be receiving a great product with countless useful features packed into it!
Hard Knocks
For anyone who's seen Apple's latest "Hard Knocks" advert, it seems that Apple are promising an even more durable and versatile Apple Watch on the horizon. Apple is expected to launch their new rugged Apple Watch later on in 2022, it is currently unclear whether this "rugged" Apple Watch will be an updated version of the Series 7, or if it will be the new Series 8 model.
What is clear is that the new Apple Watch appears to have been designed with extreme sports and challenging outdoor activities in mind. The advert shows the Apple Watch being put through its paces in several "challenging" situations, leading one to think that Apple are gearing this watch more towards the extreme activity-doers and outdoor enthusiasts. Even if you aren't a super daring and adrenaline-pumping thrill seeker, I'm sure that having a larger battery, more durable design and shock resistant Apple Watch will still be a plus for anyone who simple wants the most advanced Apple Watch yet.
Watch OS9 - what we know so far...
If you haven't already seen our blog post on what's coming in WatchOS9, you can check it out here. But to quickly recap, WatchOS9 appears to be including some exciting features like brand new watch faces, more fitness tracking features and new medical features, including reminders to take medications and vitamins. While definitely useful and exciting to existing Apple Watch users who may be looking forward to the software update; they're not exactly vital features that are simply unmissable...
Bearing in mind, these features come with the latest software update for the Apple Watch; this means that they'll of course come pre-installed on the newest Apple Watch Series 8, but will also be available for the current Apple Watch Series 7 as well!
Is the Series 7 still worth buying?
Apple are still keeping their cards close to their chest at the moment when it comes to features of the upcoming Apple Watch Series 8. If we've learned anything from Apple in the past, it's that there probably won't be too many drastic changes to the watch itself, give or take a few cosmetic changes.
Because of this, it's still well worth buying the Series 7 Apple Watch because it will most likely be almost identical to the upcoming Series 8, you'll pretty much be getting the same Watch with all the features (possibly for a slightly lesser price!) And any new features that arrive with the Watch OS9 software update will be available for the Apple Watch Series 7 anyway, so unless you're looking for the most up-to-date version of the Apple Watch, complete with all the fancy features, then now would be a good time to invest in the Series 7!
What do you think? Will you be purchasing a series 8 Apple Watch of your own? Do you own a Series 7 and feel no need to upgrade for a while? Let us know your thoughts and feelings in the comments below, and be sure to check out our other Apple Watch blogs!